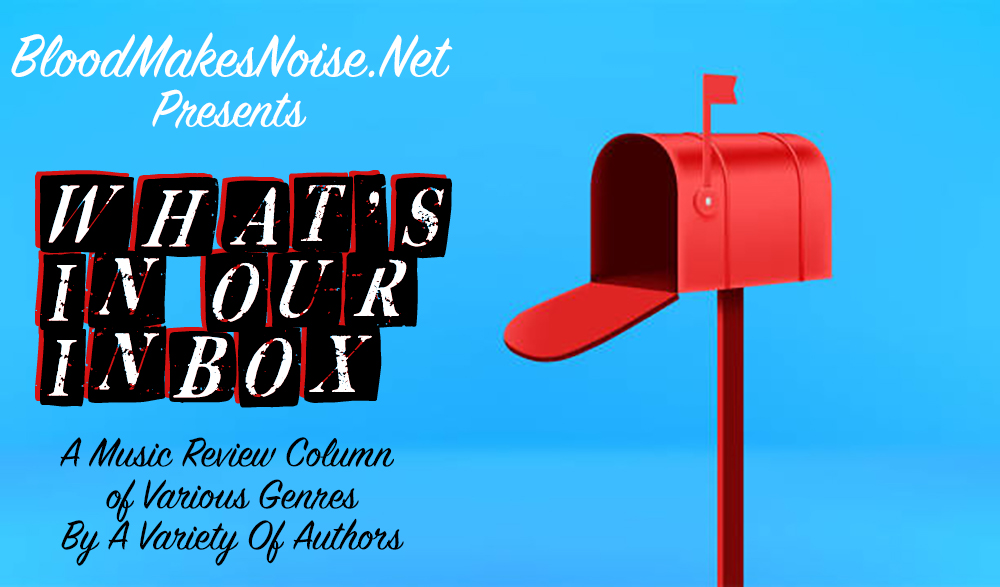 Our inbox is over flowing again so we are letting you good people know exactly what is new and available out there in the music world. Weird mix this week from emo to punk to pop rock and more. Just want to mention, we go through a few hundred emails a week to bring you the best of what we have in our inbox. Some bands get upset that the score on their song isn't always perfect, the score is kind of arbitrary and more based on which writer reviewed it. If it's covered at all by us, it has merit (except for those rare ones we call out as having no merit).  If you want to see your band on one of these lists, send us streaming music and as short bio. 
Band Name: Slipping
BMN Score: 7.7/10
What the band says they sound like: Slipping is a Seattle-based slowcore band comprised of Joel Parmer, Gabby Hoffman, and Kai Brozovich. Their new self-titled EP was produced by Dylan Hanwright, who has previously worked with artists such as Great Grandpa, Avec Plaisir, and Gulfer. The band's sound is characterized by introspective lyrics and sparse instrumentation that gradually builds into emotional climaxes. With Slipping, the trio showcase their penchant for crafting beautiful, yet understated songs that resonate long after the final notes have faded away.
What we say they sound like:  This has kind of an early 2000's feel like maybe Grade or Hot Rod Circuit, maybe that era of Vagrant Records and Victory Records indie/emo scene. I suppose on the song "So Long" it has a very Sunny Day Real Estate groove and feel. These tracks have a very Seattle aesthetic as far as the doom and gloom feel along with a shoegaze drone especially on "So Long". "Crash" is a little more lively and kind of on par with something like Taking Back Sunday. Just judging from the two songs the band seems to do multiple things well, so I'd like to hear more!
Song to add to your playlist: Crash, So Long 
 
Band Name: Summer Salt
BMN Score: 10/10
What the band says they sound like: Campanita is a breezy, blissful, and intimate monument to love, family, and everything in between. Its 12 tracks meander through sun-soaked and rose-tinted memories, deep rooted relationships and loss. The album drifts across a palette of dreamy jazz, bedroom pop, beachy bossa nova, and desert-night indie rock. There are guitars, keys, and gorgeous, cloud-light harmonies, but there are strings, synths, horns, and harmonicas, too.
What we say they sound like:  The overall sound of Summer Salt is something I could see being very easily digestible to a broad audience as it's very ear pleasing and has nothing by warm tones in every instrument. It's like they take that summer feel of bands like Geowulf or Vampire Weekend and spin it into jazzy indie pop, almost like if Norah Jones started an indie pop project. There's literally nothing to not like about this. It has aspects of some of the Barsuk bands like Death Cab For Cutie, Nada Surf or maybe something like The Decemberists meet Belle and Sebastin. But it's actually more mellow than almost all of that, it has seriously a warm tone missing from a lot of modern music. 
Song to add to your playlist: Campanita

Band Name: Bubbonix
BMN Score: 8.5/10
What the band says they sound like: "In this First World value and performance society we are confronted and shaped with pressure, expectations, external successes, luxury fears, inequalities and wrong values. This causes people to have distorted thoughts, wrong perceptions and not or no longer recognize the social and humanistic values. Fears and negative emotions make people ill. We cannot completely escape society and be totally self-determined, yet we can control our thoughts ourselves and realize that we are independent living beings that belong to no one but ourselves. No outside power forces us and says you MUST do what we have chosen for ourselves. We live in privileged realms where we are not executed for punk rock, for example, and are largely free to think and communicate. If you always have death in mind, you will live life in this First World society with gratitude."
What we say they sound like: Foreign accents become more terrifying when words are screamed. This track is really going to appeal to anyone who loves old school punk and metal and the combination of the two. Kind of like a Judas Priest meets Black Flag. Also a total Motorhead vibe with punk group vocals.  The band definitely has a cult-ish look in the video and the gang vocals are enough to get you pumped. This is what it is, not breaking any new ground but they do what they do perfectly. 
Song to add to your playlist: Fear Of Death
Band Name: Ricky Byrd
BMN Score: 9.1/10
What the band says they sound like: Although best known for his time spent with The Blackhearts, Byrd has also recorded and played with Roger Daltrey and toured with Ian Hunter and Southside Johnny and the Asbury Jukes respectively. He has also been blessed to have had the chance to, at one time or another, share the stage with music royalty including Paul McCartney, Ringo, Alice Cooper, Bruce Springsteen, Steven Van Zandt, Joe Walsh, Mavis Staples, Dion, Brian Wilson, Smokey Robinson, Jimmy Page, Graham Nash, Sam Moore, Steve Miller and Elvis Costello…to name just a few.
What we say they sound like:  If you love stuff like ELO and their quirky songwriting style on songs liek "Telephone Line" and that whole borrowed Beatles-esque vibe then you will love this. Ricky Byrd's resume is pretty impressive and that doesn't always mean that a guy can write a decent song but in this case Ricky understands what makes a great pop rock song and it's all in here. His Four Tops cover isn't bad either. 
Song to add to your playlist: Glamdemic Blues
Band Name: Holy Springs
BMN Score: 8.4/10
What the band says they sound like: London based three piece 'Holy Springs' are Neil Atkinson Jr, Maria Bellucci and Suzanne Sims. The band blend psychedelic influences with their love of lo-fi guitars and keyboards. In 2020 they self released the cassette mini album 'Indoor Tapes'. Shortly after the EP 'Camera' and they have now released their debut full length 'E.A.T' on vinyl through Up In Her Room Records in 2022. 
What we say they sound like:  I like this musically, the shoegaze drone and dreaminess is wonderful. The vocals come off like a spoken word piece and are rather tuneless in their delivery, which is fine because singing along to a track like this might ruin it. This definitely has a cool mellow vibe and there are times, let's say when you are using certain sound enhancing substances that this will really be the perfect track to sink into a couch while listening to. 
Song to add to your playlist: Just Sleep