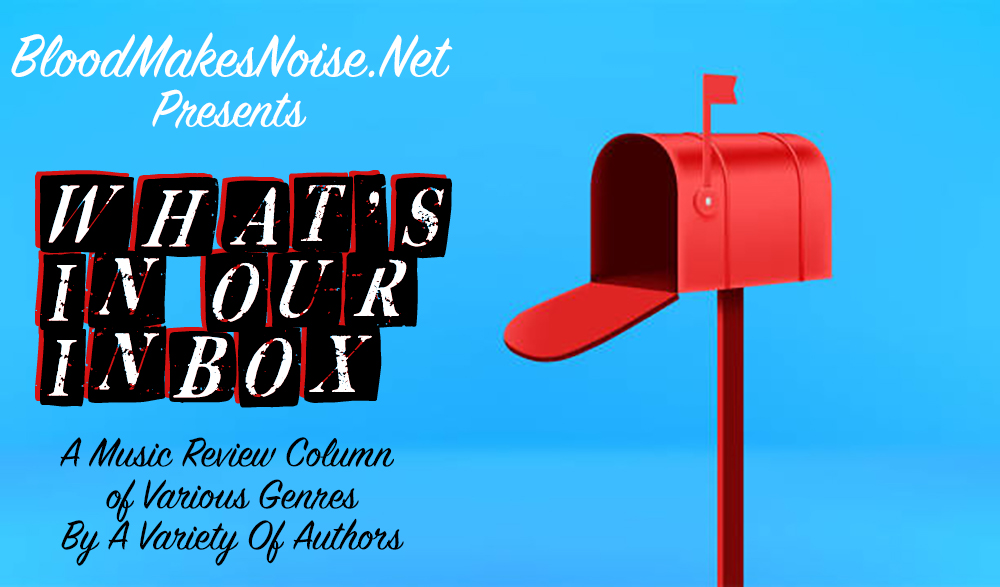 Our inbox is over flowing again so we are letting you good people know exactly what is new and available out there in the music world.  This week we have a great mix from garage rock to emo and some stuff in between. Lots of high grades so you should be adding some of this to your playlist! If you want to see your band on one of these lists, send us streaming music and as short bio. 

Band Name: JOHN
BMN Score: 9.1/10
What the band says : "There's a deliberate, claustrophobic repetition to the earlier stages of the song/video, which mirrors the very human tendency to obsess in cycles of thought  — it's certainly something we 
both struggle with as individuals. If you take the title more literally, we all contain a patchwork 
of images sewn together from the past, and these memories are used as a map of survival 
within our present. These primal instincts seem overloaded nowadays, and we 
become open to be haunted by even the slightest reflection."
What we say they sound like:  John has an interesting dynamic to it, it's part Idles but also that mixed with something like LCD Soundsystem and sung with a thick UK accent. It's punky, dancey and fun with enough grit and lofi quality to interest those who are into genres from punk to pop. At moments it's got a little big of a Fugazi feel. This is energetic but polished enough for an older audience to be into it as well. 

Song to add to your playlist: Trauma Music
Band Name: Cataracts
BMN Score: 9.0/10
What the band says : "Hanging Out With Your Cat" and "Propane Accessories" are two of my favorite songs that we have written for our live set. "HOWYC" was written at the first Cataracts practice with our current line-up. The lyrics for "HOWYC" were written about my boyfriend Soren. The song was inspired by all of the time we have spent watching Breaking Bad with his cat, and the comfort that I feel from just spending time with him. 
What we say they sound like:  This has a very Get Up Kids / Saves The Day feel and for anyone nostalgic for that era you are going to love this. It's well written and tight with polished production. I think it's testament to their label Really Rad Records, they seem to always pick up on cool bands. What I like too is it's not trying to be something it's not, it sounds like a few dudes in a room with real instruments just making a rocking heartfelt emo tinged song. 

Song to add to your playlist: Hanging Out With Your Cat
Band Name: Summer Salt
BMN Score: 9.5/10
What the band says: "The lyrics are just about grief. Starring your situation in the face and trying to accept it and move on from it. Melissa said to me recently that 'grief is like a bottle that is never empty, but there are days when it's more full than others.' I know in my life I have to carry on and naturally will in time, but I don't ever want to completely lose something that I've lost. So this song is just a song explaining that no matter how much time passes, no matter how happy I seem to appear on my best days, the memories of that person will forever hold a place in my heart."
What we say they sound like:  Everything about this is so cute. The animation, the song, the vibe. This is very on par with bands like Belle And Sebastian, The Lucksmiths and even newer bands we've reviewed here like Poppy Patica. This is very twee pop and it's so enjoyable and bursting with hope and fun. This band is doing bigger tours and it's easy to see why, I'd go out of my way to catch these guys. I find it really interesting that a label like Epitaph, known for hard edge punky stuff signed this, but good for them, they are that awesome that even punk dudes know this is good music. 

Song to add to your playlist: Carry On 
 
Band Name: Rotten Mind
BMN Score: 9.2/10
What the band says : Swedish punk rock outfit Rotten Mind returns with the new single "Pointless Love". This single, alongside the soon to be released track "Visitor in the Present", was recorded at the same time as Rotten Mind's latest, fifth studio album "Unflavored" from 2022. While revisiting the darkened and melodic, guitar driven post-punk soundscapes of "Unflavored", "Pointless Love" stands out from what the band has done before.
What we say they sound like:  This is great timeless sounding garage rock, it feels like late 70's punk in the vein of Joy Division or something like that. It's punky but dark and minimalistic in construction but that's what drives the energy behind it. Great track that you can listen to multiple times as never lets go of the groove it creates. The reverb'ed guitars give it that vintage quality. I suppose in a way more modern influence like Interpol, Franz Ferdinand and or even The Cribs minus the pop aspect. There's something unique about this though with respects to the overall sound they have as a unit. 

Song to add to your playlist: Pointless Love
Band Name: The Jackets
BMN Score: 9.7/10
What the band says they sound like: "Life's Not Like The Movies"/"Attracted" is the second partnership between the Portuguese label and the Swiss trio, with a split 7" between The Jackets and The Courettes marking their first production together. This new release is the band's follow-up to their "Pie In The Sky"/"Misery of Man" 7" debut on Wild Noise Records from early Spring. The recording was handled by Sebastian Zwahlen at Shirt-Off Studio in Bern, with the notable Jim Diamond on the mixing and mastering helm. Graphics work concept and realization stems from Mathieu Desjardins of Méconium éditions.
What we say they sound like:  This is very in line with Brian Jonestown Massacre but meets 60's Pop. It's garage rock but has a great mix of modern edge meets vintage tones with the vocals that resemble Karen O. meets Dusty Springfield. Overall just a really fun sound, I'd buy this on vinyl and spin it over and over. I'm a sucker for that blown out amp sound that 60's bands had, you know the kind of sound you can only get by really pushing a smaller amp to it's limits. Great stuff!

Song to add to your playlist: Life's Not Like The Movies