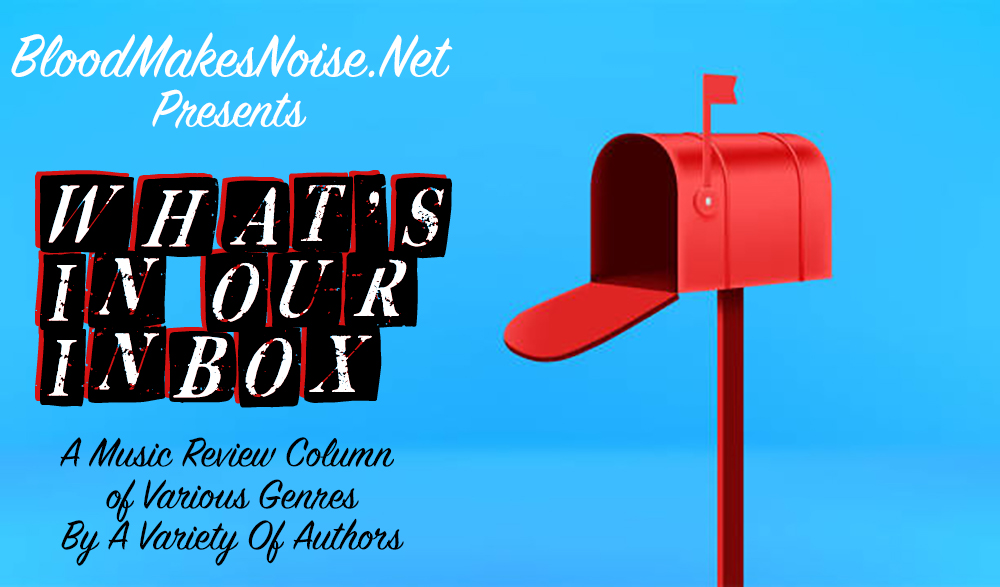 Our inbox is over flowing again so we are letting you good people know exactly what is new and available out there in the music world.  This is an interesting one today, we got a few Brooklyn bands that are making some noise and even one of our Canadian Shoegaze neighbors. A really fun mix of styles today.   If you want to see your band on one of these lists, send us streaming music and as short bio.      

Band Name: Fire Motel
BMN Score: 9.9/10
What the band says: Drawing from influences likes of Bright Eyes, Destroyer, and La Femme. Nostalgic guitar tones weave intricate melodies resonating with a hint of nostalgia. The bittersweet vocal melodies soar above the layers of sound, evoking a range of emotions. Fire Motel's artistry lies in their ability to seamlessly blend these elements, immerses listeners in a world of heartfelt resonance and introspection.
What we say they sound like: Nostalgic is a great way to describe this bands sound, as it's very early 2000's indie in the vein of things like Sea Wolf, Bright Eyes, Nada Surf, Rogue Wave and more. This is mellow thought with a good groove in each song which lifts it musically above most of their contemporaries. It has moments that are Death Cab, Spoon, Modest Mouse, etc, a good amalgamation of the better part of the indie rock world of the last 20 years. It's hard to listen to this and not find something you enjoy. Each song has it's own unique style but overall it has a cohesion as a collected release. Definitely one of the most enjoyable mellow acts from Brooklyn that I've heard. The consistency of great writing makes this more memorable than a lot of other stuff we review. 
Song to add to your playlist: Dot Coma, Fear Of Death, Like The Universe
Band Name: Calling Hours
BMN Score: 7.5/10
What the band says: "I was living alone in a one-bedroom apartment in a 1940s building in Los Angeles," he recalls. "It was a seven-minute walk to Trader Joe's, an eight-minute walk to my bank, and a nine-minute walk to the post office. I was doing voiceover work full-time. When I had free time, I'd walk to one of the local parks and have a sandwich under a tree. It was like living inside of the Andy Griffith show—like I was living in Mayberry, where every day was a sunny day."
What we say they sound like: This to me has a very early 90's rock sound in the vein of Gin Blossoms, Soul Asylum, etc. but mixed with punkier modern bands like The Gaslight Anthem. It feels very Americana almost like a punky John Cougar Meloncamp. They remind me a lot of the NJ band The Milwaukees also. If you are looking for upbeat and nostalgic rock that sort of hits like Kings Of Leon but less indie, you might really dig this. 
Song to add to your playlist: Gin Perry
Band Name: Swiims
BMN Score: 10/10
What the band says: The album's lead single, "All I Die For," serves as a tantalizing preview of the musical tapestry that awaits. Mai Diaz Langou, the band's lead vocalist, sheds light on the album's theme, describing it as a reflection on the beginning stages of a relationship. She notes, "It's about how you try to make yourself more intriguing or impressive than you are in order to keep that person interested." The sincerity and depth of the lyrics promise a profound and relatable listening experience.
What we say they sound like: This band came out of nowhere a few years ago with one of my favorite EP's of all time. They are masters of blending Indie Pop, Indie Rock and Shoegaze into perfect gems. Their newest single comes ahead of their debut EP and it seems the masses are finally catching on as they seem to have much more publications noticing this time around. If you like Cocteau Twins or other classic Shoegaze you are going to love this band. Mai Diaz Langou is one of my favorite new vocalists and I think this band could easily be as popular as bands like Soccer Mommy, Japanese Breakfast or Boygenius. It's that good!
Song to add to your playlist: All I Die For
Band Name: Jae Soto
BMN Score: 9.3/10
What the band says: On the song Jae Soto says, "'Working the Weekend' is a tongue-in-cheek portrait of working-class life. With minimalist lyrics that feel like a day in the grind, the song is meant to capture the pressure cooker of emotions - from turning shoulders against the oppressive heat to smashing glass in screams of frustration. As the chorus erupts into "I won't make it out," the song takes on a playful nihilism, accepting the trap of inequality with a knowing laugh against the danceable backdrop. The juxtaposition indicates a decision to embrace the burden, finding humor and release in the overwhelming struggle. Though the details evoke a sense of being trapped, the driving rhythms suggest cathartic acceptance as a small escape."
What we say they sound like: This track is very unique and original and intrigues me greatly. The song starts with what seems deliberate keyboard and then for a few moments it's like someone is pushing fast forward on a CD, skipping notes and creating an ultra glitchy effect that then becomes more deliberate sounding as the drums come in and syncopate perfectly. It's always great when I hear a song that is in 4/4 but it makes me have to count along just to make sure. The track has a light poppy indie vibe almost like Electric Youth if a band like TOBACCO was writing their songs. The sax adds a really nice touch. 
Song to add to your playlist: Working the Weekend
Band Name: Tetchy
BMN Score: 9.8/10
What the band says: In some ways, it's helpful to conceptualize Tetchy's music not so much as creating a sound, as creating a place. A place to radically feel. Somewhere that trauma is laid bare, smashed to pieces and then reconstructed through audacious freedom and unabashed pleasure. Perhaps the defining aspect of the burgeoning Tetchy lore is that vocalist/guitarist Maggie Denning is, in her own words, "someone who has very big feelings." From the band's earliest releases, her songs have been repositories of visceral emotion; from unshakeable heartbreak and soul-crushing grief to delirious joy and brazen lust.
What we say they sound like: Tetchy at times seems dangerous and unhinged on tracks like "Married" but shows off a mellower side with "Voices". It still has this uneasiness to it though that draws you in. Tetchy seems like one of those acts that live will captivate. At moments it's indie pop and then at other moments it's like the fury of Bikini Kill. One of the best parts is that with any of the songs it's very hard to predict what direction it's heading in. Particularly in this track that goes from pop to prog in it's final minutes. 
Song to add to your playlist: Voices