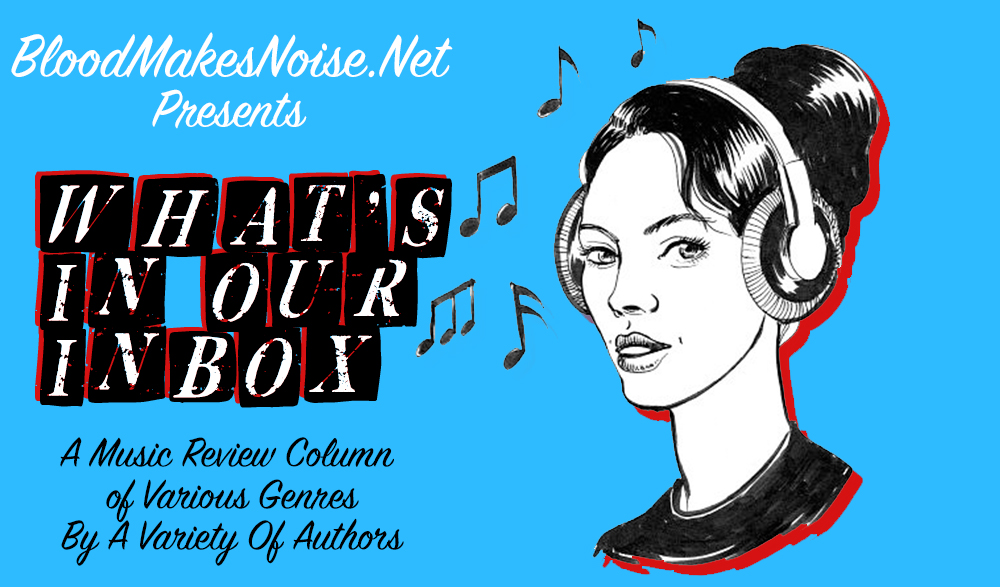 Our inbox is over flowing again so we are letting you good people know exactly what is new and available out there in the music world.  If you want to see your band on one of these lists, send us streaming music and as short bio.    

Band Name:  3LH
BMN Score: 8.7/10
What the band says:  Frontman Rafa Heredia says, "This is a song about self reflection after having maybe a pint too many at your favorite divey hole in the wall, it's a callback to tracks like "Alabama song (Whisky Bar)" by The Doors - the song lends itself to telling a fun twisted story while not taking itself too seriously."Taking inspiration from 60's surf, fuzz, punk and reverb-filled guitar tones, 3LH bring a sense of newness to a classic sound.
What we say they sound like: Do you remember how the Stray Cats did that throwback rockabilly sound better than anyone else? This kind of has that 60's country blues feel but with some modern production. It's got a dark gypsy punk think going as well, a little bit Gogol Bordello-ish. Would have liked to have heard something like this played with more vintage gear and little more reverb soaked and through fuzzed up 60's amps, but alas, it aint bad. 
Song to add to your playlist: Blue Collar Blues
Band Name:  Broken Record
BMN Score: 9.3/10
What the band says: Gigantic, fuzzy choruses bring to mind the most triumphant singalongs of 90s indie rock. Soaring vocals and tasteful theatricality demonstrate an unabashed affinity for radio-ready emo acts of the early 2000s like Bayside and Taking Back Sunday. The result is a record that is far beyond the sum of its parts, delicately balancing each element in perfect harmony. Whether it's in the bending, shoegaze-informed riffs or the propulsive, power-pop refrains, Nothing Moves Me deftly maneuvers the razor-thin tightrope between experimentation and cohesion.
What we say they sound like: This is indie with a little bit of a punky emo edge. It kind of reminds me of if The Get Up Kids were putting out records 20 years later than they did. This has ' Something To Write Home About' vibes all over it. I actually really dig this, it's like The Get Up Kids yes, but with a lot less of that Matt Pryor-ish whining removed. I'm liking this, it's a great update of an old sound. 
Song to add to your playlist: See It Through
Band Name:  Two-Man Giant Squid
BMN Score: 9.9/10
What the band says:  an ode to the DIY roots that catapulted the band a year ago. It showcases the band's depth as they move from dance-punk freakouts to slow-burn emotional payoffs. The album's lead track, "The Opposite" explodes into a full dance-rock party that stamps the band's place as a party band for a new generation of city kids…There is one thing that is certain about the depth, energy, and emotion of this album: Two-Man Giant Squid doesn't let the darkness of their sound get in the way of a good time.
What we say they sound like: When I think Brooklyn bands I don't think of something this cohesive and well written, usually it's weird shit. I was pleasantly surprised as this has a great oldschool NYC sound like Lou Reed meets The Strokes, and lots of other cool indie things thrown into a bunch of these songs. I can hear the influence of contemporaries like Dead Tooth, maybe they inspire each other, which is a great thing. Nods to bands like LCD Soundsytem on the new albums opener "The Opposite". Energetic punkiness on tracks like "Progress". These guys do it all and I'm here for it. 
Song to add to your playlist: Cold Fingers, Progress, The Opposite
Band Name:  Solene
BMN Score: 6.9/10
What the band says: listeners are invited to explore a more vulnerable side of the band. Deep lyrics, which portray emotional experiences, are enriched by musical arrangements that create a melancholy and touching atmosphere. This subtle and artistic transition of the tracks shows Solene's unique ability to reinvent itself, revealing different facets of its musical identity.
What we say they sound like: Gotta be honest, the inbox was a little barren this week and I normally wouldn't cover this style. This isn't really something I enjoy usually, it's well produced, it's catchy, it's got a main stream feel but whereas bands like Motion City Soundtrack and Say Anything hit the mark for this style of music, this feels closer to that second wave of stuff like Hawthorne Heights and Simple Plan and that kind of stuff. I just feel like it's been done to death but hey at least they are doing it very well. (To the band, I'm sorry I couldn't give you a pull quote from this blurb, I really tried. I'm sure more reputable places than here love you.)
Song to add to your playlist: P.S. You Saved My Life

Band Name:  The 3 Clubmen
BMN Score: 9.1/10
What the band says: The 3 Clubmen is the culmination of a decade of antics from these longtime collaborators (all part of the Lighterthief label family tree) - with the writing and recording of this material starting years ago. While each artist has worked with the others in some form since 2008, This is the first time that Stu, Andy and Jen have combined forces as a trio, an inevitable partnership once described as "a three-headed Frankenstein's monster dancing at a neurodivergent singles club".
What we say they sound like: When I heard a member of XTC was part of this I had to listen as I love their early records. This has a very interesting vibe to it, I'd say Indie Pop is my best estimation although it feels at some moments to almost have a reggae or Latin influence to. The song has grown on me with multiple listens and it actually has some interesting musical elements that I'd expect to hear from veteran musicians. The production and seamless mesh of styles makes this something the band should be very proud of.   
Song to add to your playlist: Look At Those Stars