Voxtrot - New Releases, Tour Announcement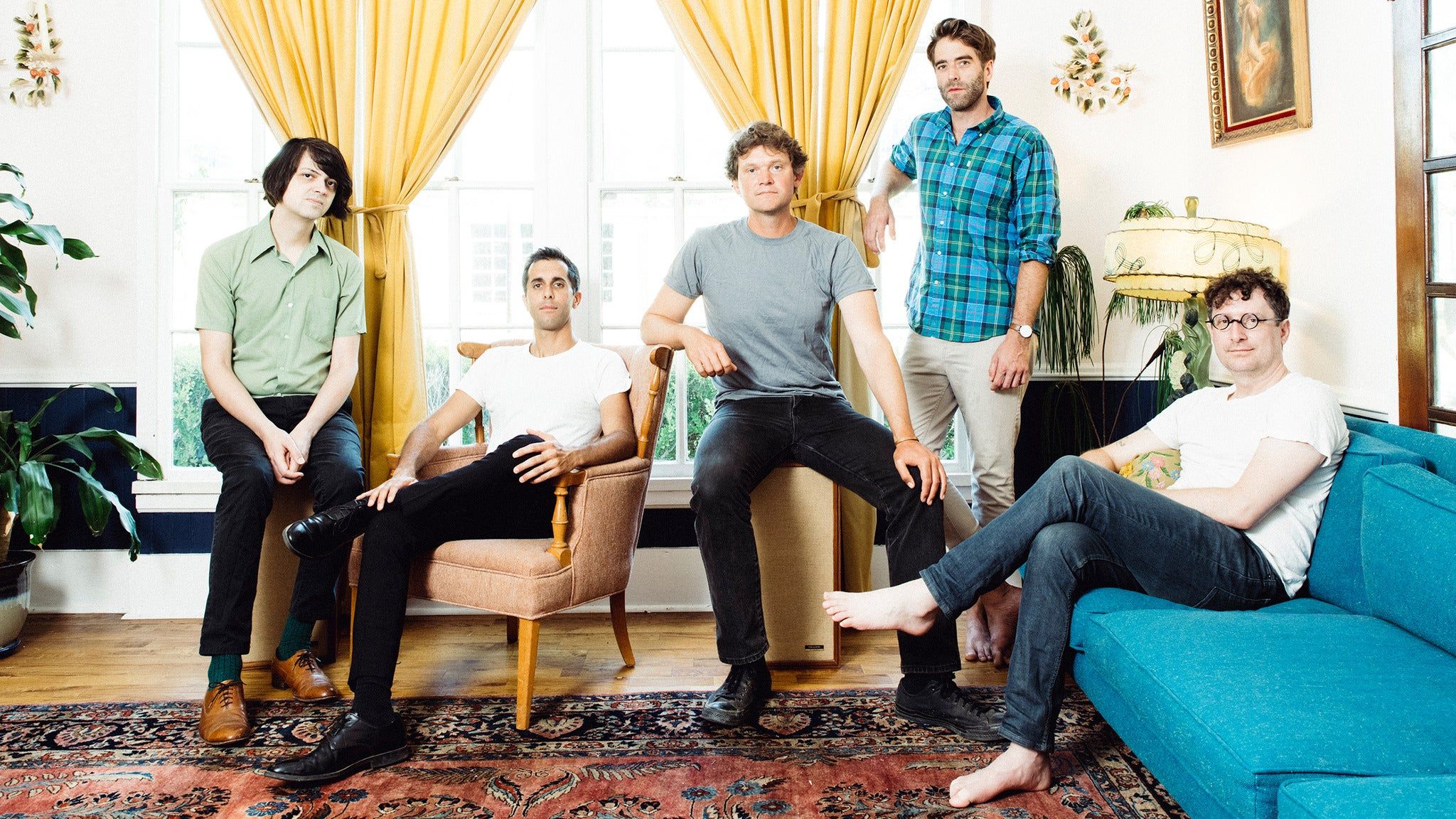 Ramesh Srivastava and also includes Jason Chronis, Mitch Calvert, Matt Simon, and Jared Van Fleet
 
Legendary indie pop outfit Voxtrot has put an end to their decade-long hiatus with the release of two new albums and the announcement of a stacked nationwide reunion tour. 
The new records, Early Music and Cut from the Stone: Rarities & B-Sides, are a comforting exercise in nostalgia for the band and fans alike, featuring remastered versions of their earlier works, as well as previously unreleased tracks pulled from their archives. Both releases stay faithful to the formula that established Voxtrot as celebrated indie rock darlings in the first place: bandleader Ramesh Srivastava's signature melancholic vocals set to their uniquely jaunty early-00's sound. 
Early Music is a collection of Voxtrot's first two EPs, Raised By Wolves (2005) and Mothers, Sisters, Daughters & Wives (2006). Ahead of its May release, the band unveiled a remastered version of fan-favorite track "The Start of Something" paired with a music video that follows the fresh-faced members on their 2005 tour. The hand-recorded video, shot by Miguel Hinojosa and edited by Royal Pine Productions, features clips of live performances spliced together with behind-the-scenes footage of the members as they explore cities along the tour route. 
Cut from the Stone, coming July 22, is a choice cut of previously unheard tracks pulled from Voxtrot's earlier recording sessions. To give listeners a taste of what to expect on the new record, on June 24 Voxtrot released "Kindergarten" – a hopeful track inspired by Srivastava's personal experience with relearning how to be a creative after suffering a loss of inspiration, a struggle with which most longtime artists can identify. Read more what Srivastava had to say about the song's meaning in this interview with Consequence of Sound. 
Cut from the Stone will be released July 22 via the band's own label Cult Hero and is currently available for pre-order on Bandcamp. 
Tickets for the reunion tour are available now, dates listed below: 
VOXTROT - 2022 TOUR DATES 
September 17 - New York NY @ Webster Hall 
September 18 - Washington DC @ Black Cat 
September 23 - San Francisco CA @ The Independent 
September 24 - Los Angeles CA @ The Regent 
October 21 - Chicago IL @ Thalia Hall 
October 22 - Minneapolis MN @ Fine Line 
November 12 - Austin TX @ The Mohawk