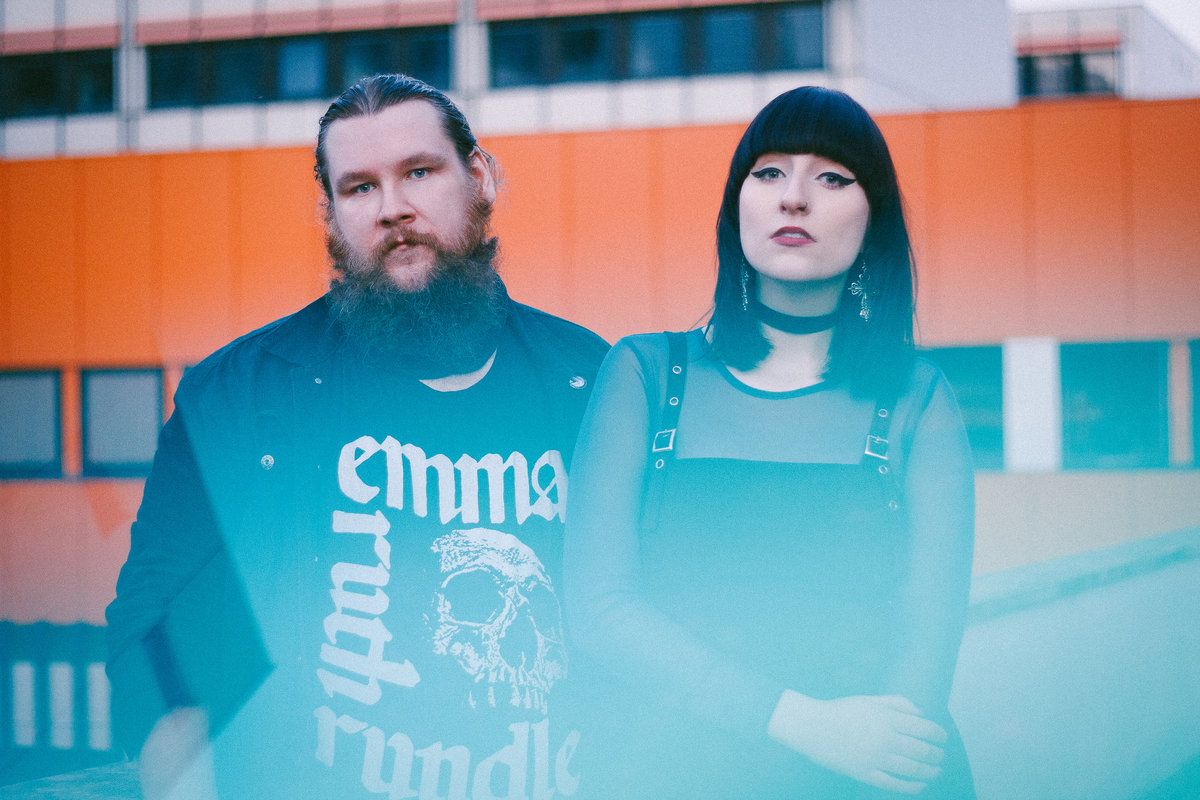 While I admit I'm biased towards the French label Stellar Frequencies, as they are run by Cedric Tessonneau, a friend of mine whose music I put out back in 2018 (Alpha du Centaure & Elvyn Rhud split 7"), this is simply a solid release by unknown fault. I had never heard of the band until Stellar Frequencies released this record (available in beautiful colored vinyl), and I'm so glad they did and it reached my ear. 
The first track "blurred david" mixes droney, reverbed, spacey movement with heavy interludes topped off with singer nadia's angelic vocals. The track is seven and a half minutes long, but you never seem to feel as though it is dragging on in any way. The second track "a sign" is more direct, with more of a mid tempo drive, with guitar runs reminiscent of The Cure or New Order, with more of nadia's hypnotic and beautiful voice creating a blanket of comfort over the dark sounds. There are more heavy interludes (is this what "post-metal" is?), but when it comes back to the mid tempo part there is incredible experimentation with nadia's vocals, which are an instrument unto themselves. 
More dreariness and driving post-metal feels on "nacre", where they somehow find a way to go from their most direct sounding song to their most genre specific (whatever genre this is, it's difficult to know these days), but the feel is experimental and noisy, discordant and menacing. "kimono" is also a slow paced dark and dreary feel with killer guitar hooks about halfway through that keep pulling you in. They finish off the record with "minus", a quick one minute and 14 seconds of post-rock/doomgaze/experimental goodness that will leave you trying to figure out the specific elements of all these "new" genres. 
Stellar Frequencies can help. Sticking to drone, dream, reverb and post-everything, I have no doubt they will continue to bring the goods, shining a light on the talent and drive inherent in those running the label. Grab one of these beautiful colored 12"s before they are all gone!
Facebook
Instagram
Stellar Frequencies
- Joe Pugsley, BMN Contributor