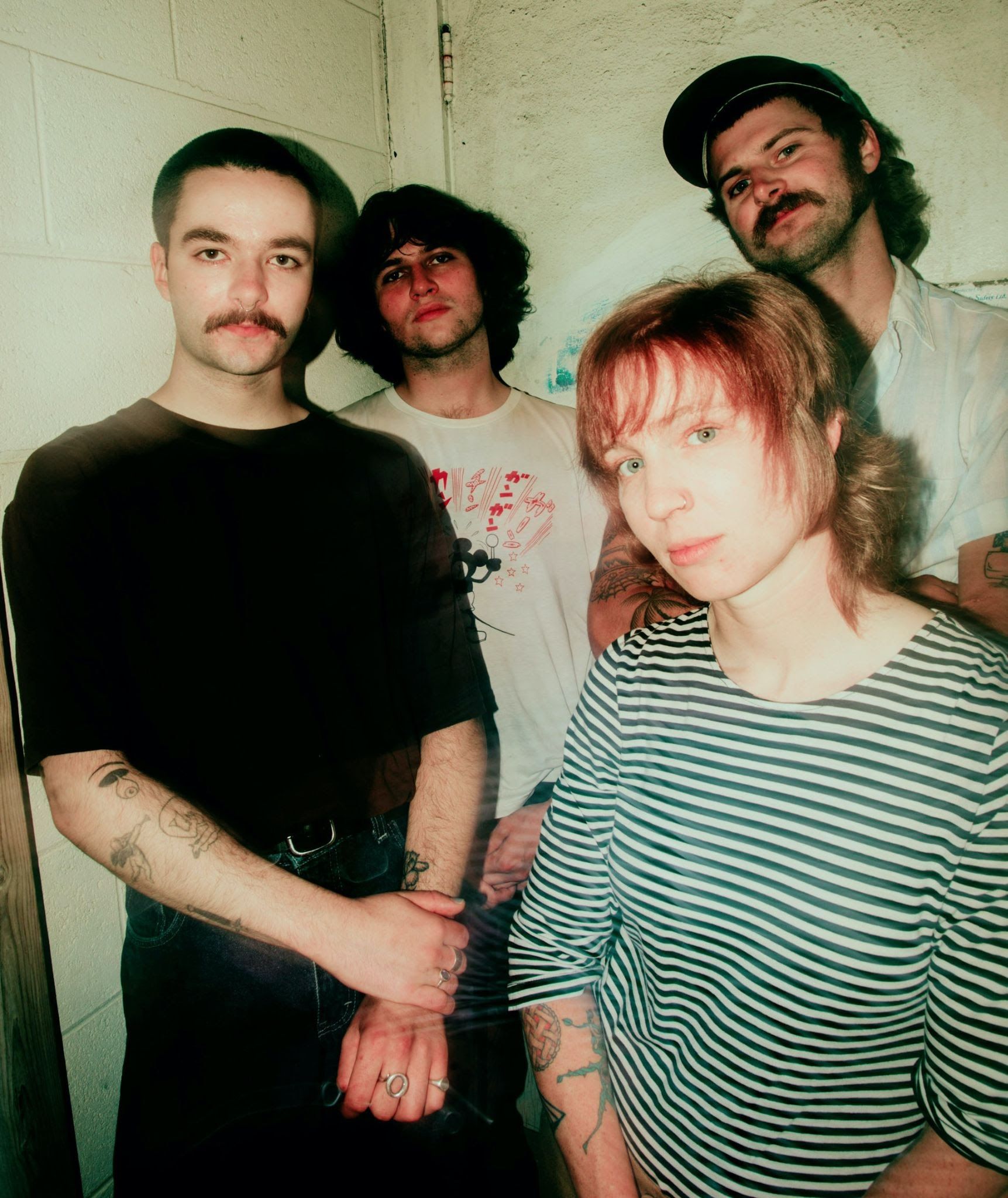 Envy. 
I've never been envious of anything and as a former professional athlete, the only time I have ever really felt what I consider to be envy was from a competitive standpoint if someone won a championship. Something that I desperately wanted but never really got. 
That's just a competitor in me. 
From an artistic or musical point of view, being competitive it's not a thing. 
For the most part. 
Sorry for this opening dissertation on envy but it's the only way that I could open this article and express honestly the following statement: 
As a band manager, I am deeply envious of Stomp Records and yet another fantastic band from the Great White North, Wine Lips. 
At this point, at maximum, I should just move to Toronto; at minimum I need to start looking in Canada a bit more. 
Their new single/ music video "Tension ", from the first 15 seconds of the soaring punk but specifically 60s era psychedelic laced rock riffs, had me immediately looking for more. 
To give me the conflicting feeling of tripping balls but also feel like I could thrash in the back of a basement show sweating through my shirt was pleasantly overwhelming. All the while somehow making me feel like it would be appropriate to hear this even in the nicest venue and mosh violently in an unwilling crowd. 
And throughout all this, they've managed to give you a visual representation of something that really should not possibly sound cohesive let alone expertly produced. 
The video itself harkens to the days of MTV before they were MTV. It reminds me, in passing, of liquid television. From a filmmaker and creator standpoint, I have to shout the near masterful understanding of psychedelic art and culture by Leesa Westwood. It was incredible to watch and then re-watch. 
From the colors to the timing to the patterning inside the pattern, inside the pattern, she just gets it in a specific and special way. 
Though this era has probably passed us both by clearly in her past life she epitomized the psychedelic movement. Unless of course, she's currently 60 something, then she was the movement! 
The only way this video could've gone any better is if I were tripping balls while this video played on the projector, washing an entire white-walled room in the dark. I can't even consider that now because I have things to do tomorrow but I wouldn't put the weekend out of the realm of possibility 
I'm probably joking. 
Probably.
Anyway check out the links and share the hell out of this.
Facebook
Instagram
Bandcamp
Twitter
Spotify
KL - (IG & Twitter: @codename_leon)