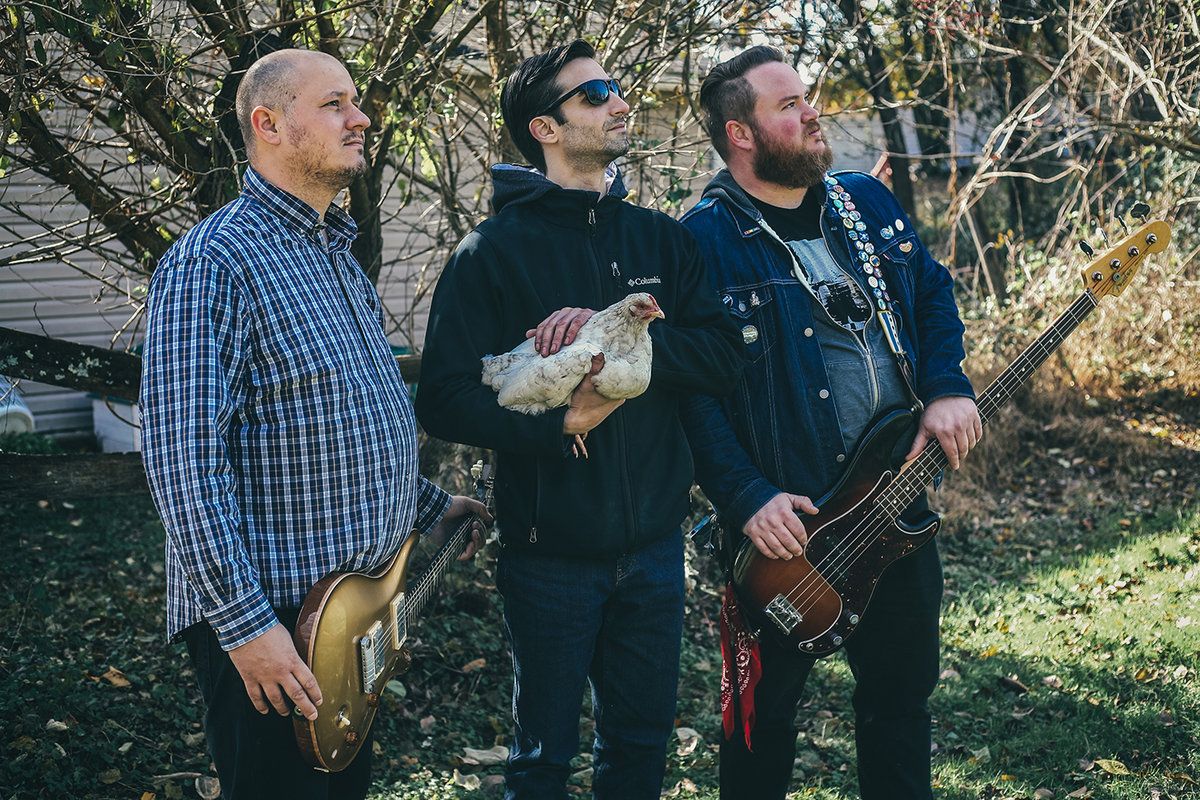 Baltimore is smelling a little fresher today! In the recommended interval for changing your refrigerator's baking soda, pop punk practitioners, Subtastics, have recorded and released their first full length album. This 12" LP, on recycled, mixed color vinyl hit the streets October 18, 2021 and contains mostly fresh fruit with one flash-frozen remake. My listening copy was milk chocolate brown and the output is nearly as addictive. The band has previously released two EPs (2015's Any Questions?, 2017's BetaMales) and a handful of split 7" singles. But we're not talking about another mystery container lurking in the depths of the fridge, this is a refined, hard driving effort with noticeable maturation in songwriting from the trio. Mike Walls at Audio Esoterica did an excellent job capturing the band with an old-school mix that retains the character of a small and crowded live room.   
The record leads off with "Photinia" - quite possibly the best punk song about evergreeen and deciduous shrubs. Or is it written about dystopia? Gnarled, overdriven Fender Precision Bass and close mic'd kick/snare lay down a nice foundation for this track with a horror punk styled pre-chorus. A sense of urgency in the verses moves this one along speedily and the vocal lead-in to the final chorus is pure adrenaline! "OK Boomer" pushes more into the punk-pop territory ala Riverboat Gamblers. Efficiency is the key here - straight into the catchy-as-hell chorus in a mere 29 seconds. The channel-panned guitars before the solo are one of many subtle studio nuances applied by Walls while keeping the raw punk feel of the recording alive. Side two kicks off with "Fantastic Plastic Man" and I'm ready to break my neck stagediving! The muted guitar strums through Plexi-toned Fender Bassman won't let you forget being young and out of control. Subtastics' bag of tricks once again show their wry wit. This track is all about chaotic momentum skillfully held together by the band. One of the final tracks "Baltimore Red" harkens back to the 70s/80s post-punk bands that I now love but largely missed when I was busy listening to metal. Elements of Sham 69 and Stiff Little Fingers are present here in both feel and lyrical content. The background vocals perfectly complement the political - and necessary - message. The band isn't afraid to show their varied influences and these are not lost on those of us who appreciate multiple genres of punk/rock/pop.   
You get a lot with this record - dystopia, good/bad/other relationships, songs about politics and songs about plants. As a self produced LP, Subtastics struck a great balance here opting to capture energetic performances over studio perfection. You get the gaffes and the rewards when coming along for a worthwhile journey. It's a sweaty endeavor with music pushing from 1970's post-punk into more recent power-pop territory. These tracks remind you of skateparks, BMX bikes, and hoping to meet girls in the 7-Eleven parking lot. This is a stellar effort from a seasoned Baltimore trio and we can't wait for the live shows!