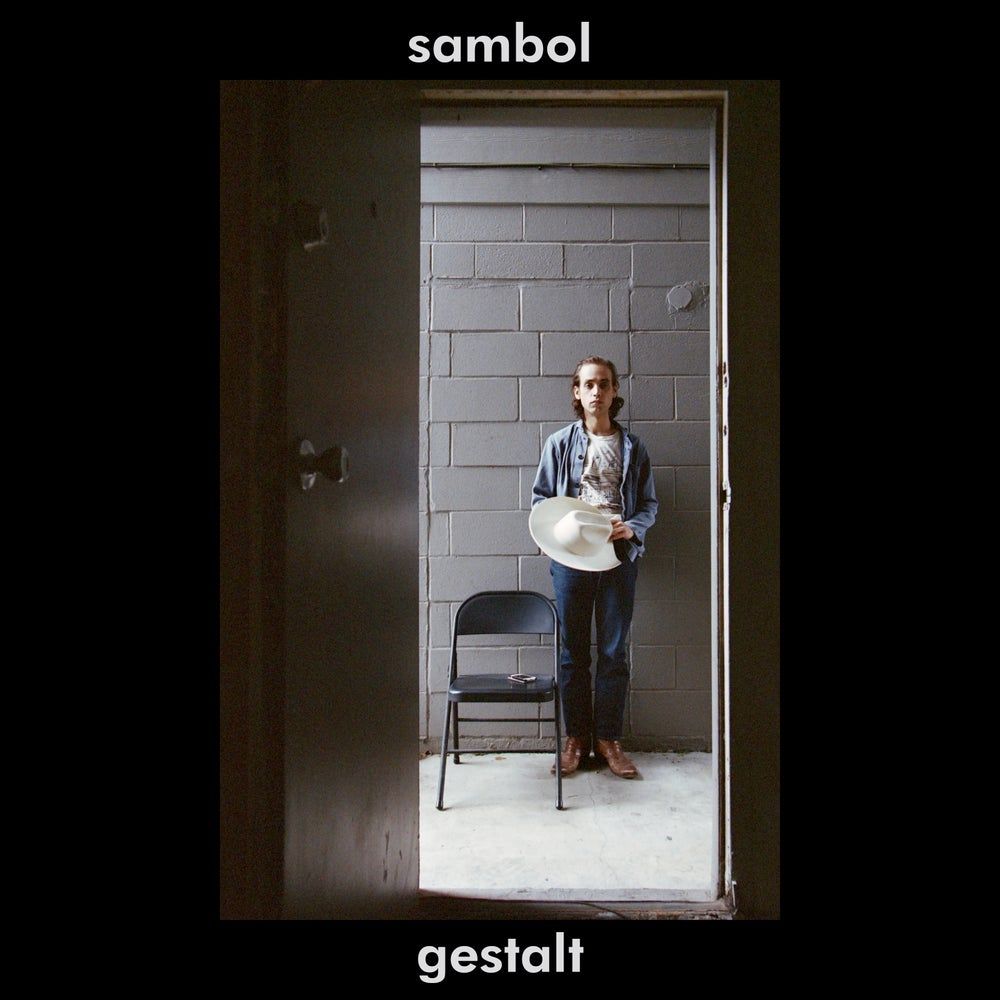 On Ryan Sambol's new album "Gestalt" it feels in it's opening notes like Bob Dylan and Lou Reed inspired music sang by  Mark Everett of Eels. A nice acoustic-ish ballad in the vein of Reed's "Walk On The Wild Side" with a little bit of country twang begins the journey.  The album is mostly ballads performed solo. For any fans of 1950's country it definitely has it's Carl Perkins and Waylon Jennings moments but it also has a bit of old timey Robert Johnson-esque blues parts too. 
The guitar parts are a mix of classic guitar playing on some songs like Joao Gilberto mixed with modern influence like Jeff Tweedy. In fact if you told me track 5 "There are Things To Be Doing" was a Wilco B-side I'd have no reason to doubt you. The voice is unique but harkens some of the people I've mentioned.  If you are someone with eclectic tastes like mine this is an album you will appreciate because Sambol seems to be a student of great music of the past 100 years. 
At times it's Tom Waits and just as quickly it becomes John Lee Hooker.  Every song sounds familiar and greets you like an old friend even upon first listen. Overall this is a very quiet gentle and genuine album. Definitely not the standard folk fair with simple strumming patterns, as Sambol arpeggiate's chords in the final track on what sounds like an old piano in a living room. There is something very interesting about these songs in structure and sound. It's a nice gem that any eclectic music aficionado will appreciate.
Buy Limited Edition cassette
Bandcamp
- Sam Lowry, BMN Contributor