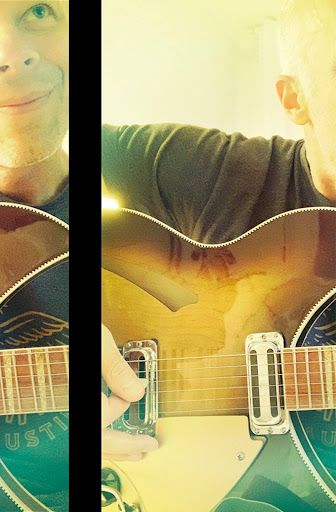 North Carolina's Citified is back with "Sleep Sound", their new single from their upcoming record Lie Like a Painter via Fort Lowell Records due out December 10th. BMN is stoked to host the premiere, which is consistent with their brand of an indie rock/dream pop blend. Guitars and all instrumentation is well placed and complementary as you'd expect. Chill vibes and dreaminess throughout, Citified has not strayed much from their signature sound, but they have clearly matured and you can hear the experimentation and newfound maturity in these new singles.
Citified share some insight into the upcoming record including the first two singles "Must Forget" (premiered by Big Takeover 11/18) and "Sleep Sound" - "Idle time notwithstanding, the eight tunes breathe new life into a discography already on solid footing, led by two singles, "Must Forget" and "Sleep Sound." The latter draws on the experience of putting a beloved cat down and is haunted throughout by an echo-y Casio keyboard response in the chorus that seems stuck in a fog. It is a small thing, but typical of the elements tucked away ready to reward careful listening in each of the eight songs that mark Citified's 2021 re-emergence."
Support via links below and keep your eye out for the new full length 12/10.
Facebook
Spotify
Fort Lowell Records
- Joe Pugsley