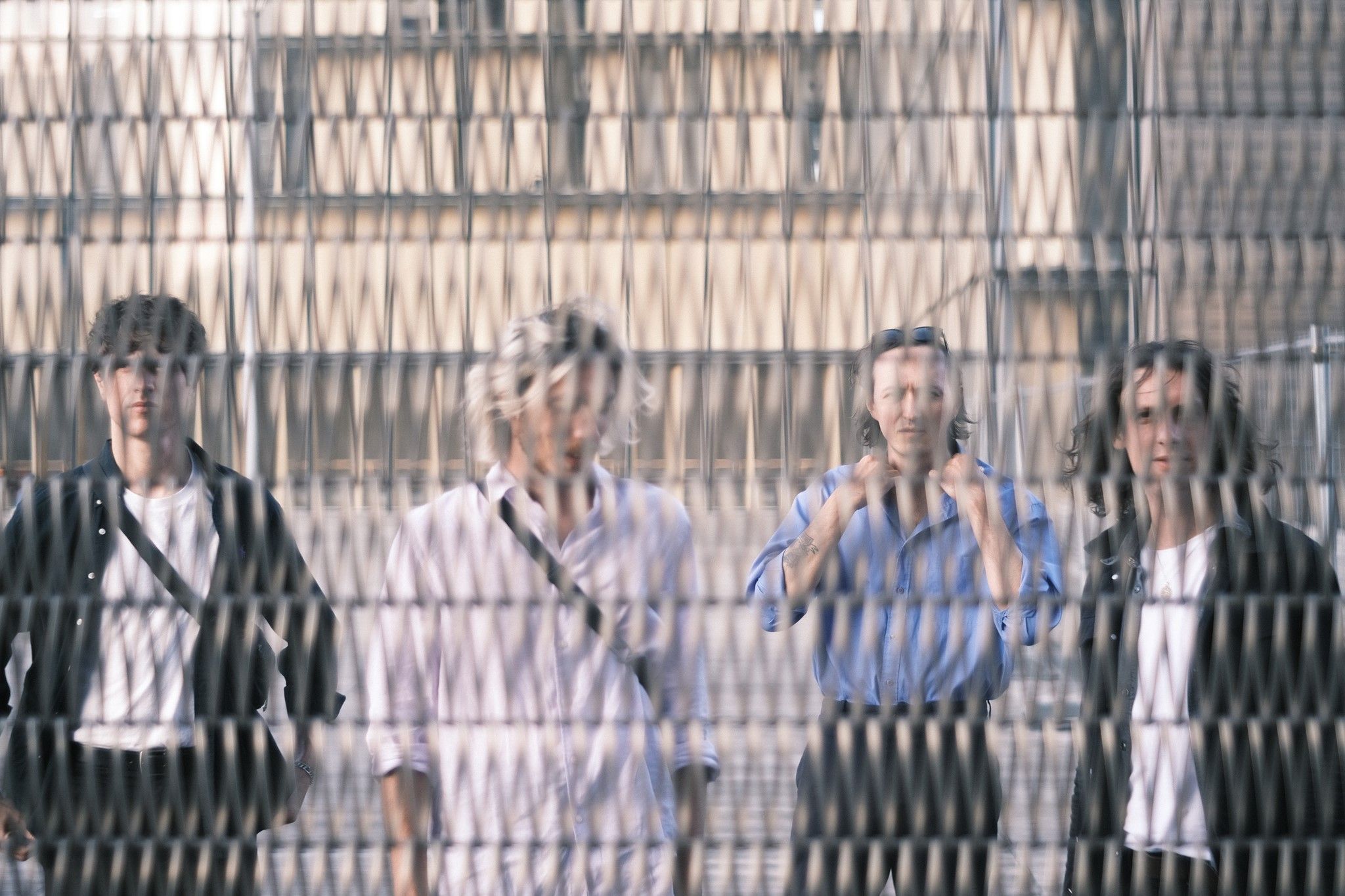 Classic 80s goth and post punk vibes are everywhere in "Colour & Sound", the new single/video by Paris France's Inner City Basement. Dark and dreary throughout, the band's debut track and video will give you the chills as you listen and watch in bewilderment at the very Kubrick-esque imagery and content of the creepy black and white video. The song has a menacing, repetitive drone that leaves you uncomfortable and uneasy, layered with calm but brooding vocals and solidified by a solid and effective bass approach and drums. Guitar overdubs interspersed throughout give the track an interesting feel and unexpected twists and turns. 
The band shares the following about the single/video: "Paris-based band Inner City Basement are releasing their first single : Colour & Sound, a post-punk, dream pop track inviting you to escape from the cities' swarming life. It comes along with a music video – co-directed with Maxence Robin and Louisa Decq – in which Violette Grognard embodies a young woman prey to her own ghosts, and whose flight mirrors her anxiety, her need for somewhere else." 
The band's full EP is set to drop October 22nd, and is a joint release by Shore Dive Records (UK), Lofish Records (FR) and Pyrrhic Victory Recordings (US).
Shore Dive Records
Lofish Records
Pyrrhic Victory Recordings
- Don Lorenzo