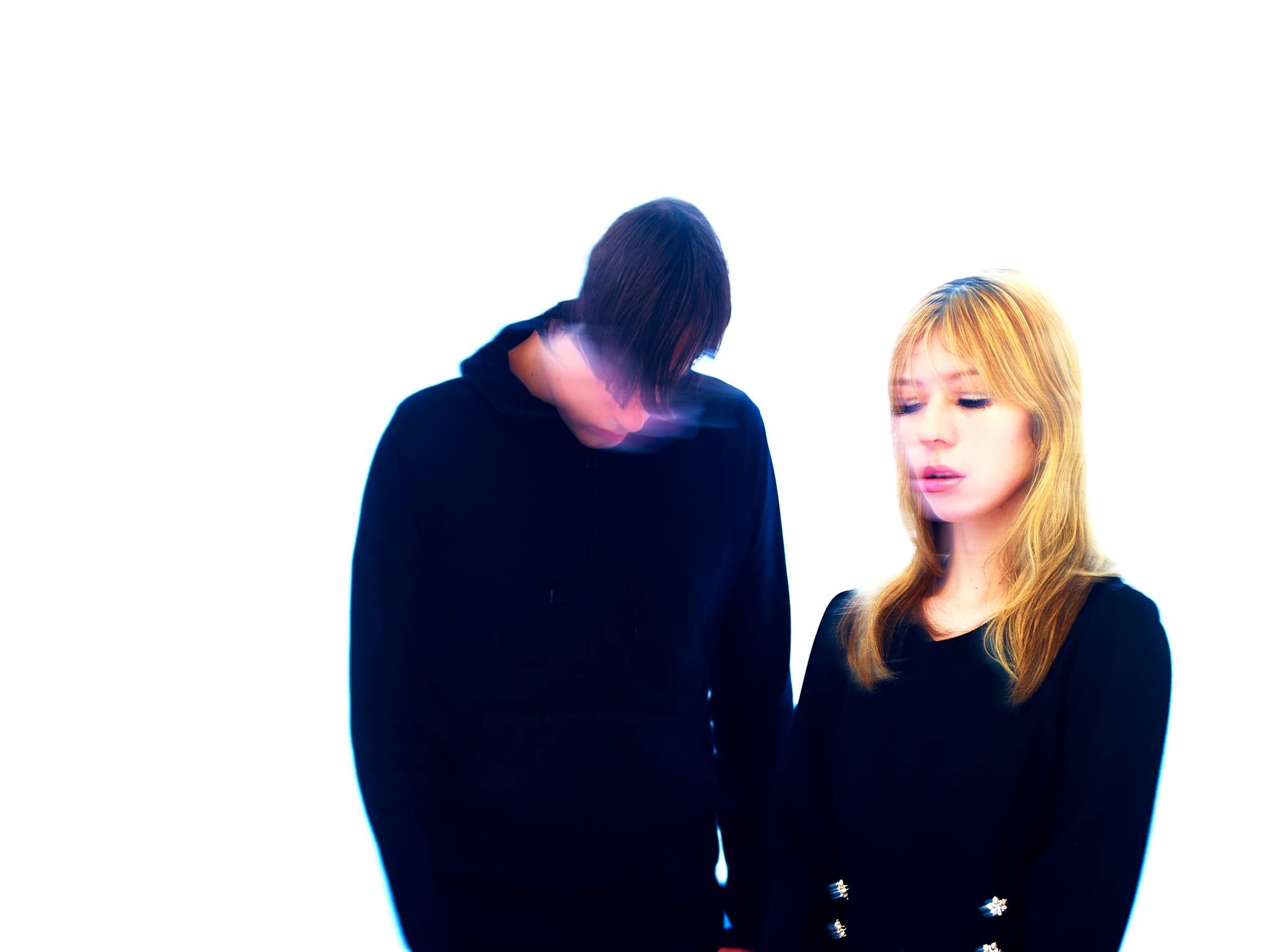 When I first heard the opening of "Placeholder for the Night" I immediately thought of the "Witch House" genre that seemed to spawn at least partially from the Bay Area over 10 years ago, as a friend of mine was entrenched in that scene before moving out of the country. It is dark and mysterious, with lots of reverb and electronic music that keeps you guessing but also seems to flow naturally. They describe themselves as "something that probably ends in -wave. Darkwave, New Wave etc", so I'm not sure if they'd agree with the witch house comparison, but it has a similar feel in my view. 
"Placeholder for the Night" is a catchy upbeat track that will pull you in and leave you wanting more, although don't think that means there isn't a darkness and brooding feel hanging over the entire track. The second track "Alms" is inherently darker, with the line "Now I understand why you tried to kill your parents" repeated, a story sure to be unearthed if you can decipher the song's true meaning. 
The EP ends with the crushing and intense "Darkness, I'll Always Be Your Girl" – the opening sounds make you feel the darkness she is singing to like a heavy weight creeping up on you and finding your shoulders as the perfect resting place. The song builds with an intensity that must be felt when heard as words don't do it justice. It then ends unexpectedly in a tail end of shattering noise (or darkness) leaving you perplexed, yet serene, and feeling at one with the existential dread you continually try to escape from but also love when music is powerful enough to provide a direct path to it. 
I thoroughly enjoyed this release and highly recommend it. Please support the band and follow their socials and check out the EP here.
- Joe Pugsley, BMN Contributor