Well today is one of the weirder mixes of music we've presented and it's everything from noisey indie folk (that's gotta be an oxymoron) to punk rock. We span the globe from Helsinki to Chicago and we hope you find your new favorite band in there somewhere. Also I want to make clear with these reviews and ratings, they are just like our opinion man, obviously as a music fan we have our own subjective views so what we enjoy the most may not be what you enjoy the most and that's ok. Here we go!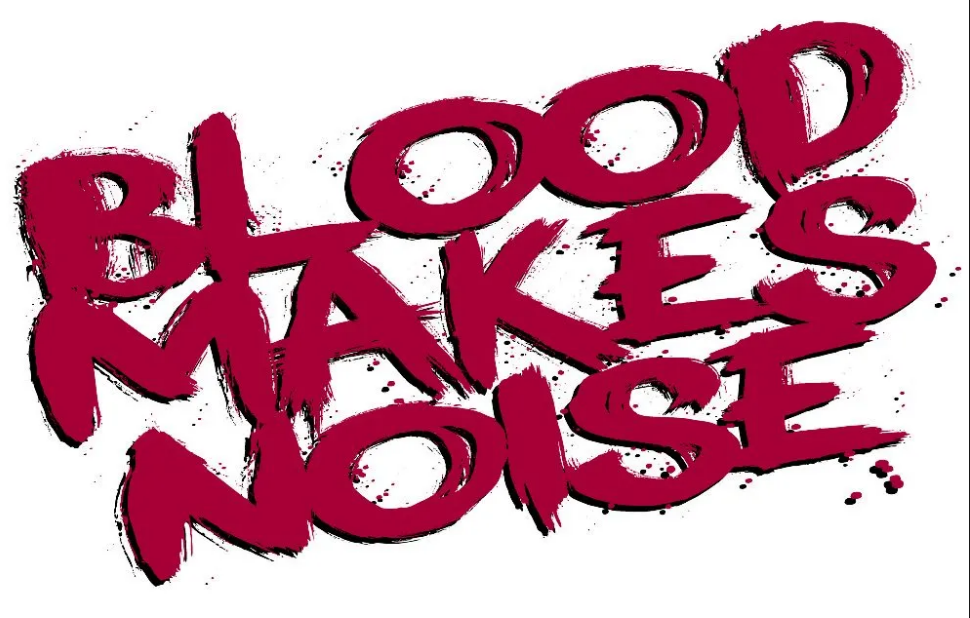 BAND:  MEAT WAVE 
BloodMakesNoise Rating: 8/10 
Genre: Chicago Indie Rock, Post Punk 
What the band says they sound like: I looked and they do not claim to be similar to any artists or any RIYL's, which I like. 
What we think they sound like:  Ok, first off they have a song called "Ridiculous Car" that is about those assholes who drive around endangering lives with their stupid spoilers and loud mufflers. Man, if my true life persona was transformed into a band, there it is. However I enjoyed Honest Living musically a little more, it's like punky indie rock almost like if The Strokes had given Jawbreaker a good listen and then wrote a song. This is modern but punky which I like, it's energetic and raucous but not a throwback. 
Songs to add to your playlist: Honest Living, Ridiculous Car 
BAND:  THE NORTH COUNTRY 
BloodMakesNoise Rating: 7.5/10 
Genre: Indie Folk, Indie Pop 
What the band says they sound like: Grizzly Bear, Local Natives 
What we think they sound like:  Indie folk that kind of has a groovy drum part that helps to carry it. The vocal is soothing in that it's all low smooth frequencies and no notes stretched for. The track "Born At The Right Time" almost comes off as an electro track as the drums really become the a focal point and they add a modern feel to an otherwise classic sounding folk song. On the other track I enjoyed Procrastinator it's almost like a different band, different vocal, different feel completely. I kind of like that this band said fuck the rules of writing an album, let's get weird. I can abide by that. 
Songs to add to your playlist: Born At The Right Time, Procrastinator 
BAND: QUIZ SHOW 
BloodMakesNoise Rating: 6.9/10 
Genre: Indie Rock / Post Punk 
What the band says they sound like: Ex- Shudder To Think 
What we think they sound like:  The vocal at times is great when harmonized but also at times has this They Might Be Giants or Dead Milkmen vibe. The musical production and overall songwriting has a very 90's aesthetic. Track 2 has a goth vibe but ends up being more Descendents than Joy Division. The Elvis Costello cover feels like the most comfortable song for the band to play and might be what they do best, good ol punk rock. 
Songs to add to your playlist: Sun Is Green, Waiting For The End Of The World 
BAND:  HALF-HANDED CLOUD 
BloodMakesNoise Rating: 10/10 
Genre: Noise, Indie Rock, Indie Folk 
What the band says they sound like: 50s/early '60s pre-synthesizer academic tape music, Frances Mary Hunter Gordon's adolescent liturgies, turbid sights and sounds in Guy Maddin films, R. Stevie Moore's home-taped pop universe, Alberto Burri's stitched wound burlap assemblages, Lou Barlow/Dinosaur Jr 
What we think they sound like:  WTF am I listening to? Checking out the song "Handles" and it has merit, but it's something you'd have to be in the mood for. I don't know what that mood is. It's kind of like Brian Wilson losing his mind on tape while Mission of Burma's loop guy makes noise. The pop part of the song is great, it's a little Flaming Lips and lots of other quiet indie folk pop type songwriting.  The more songs you check out the deeper into the rabbit hole you'll get and I just remembered the mood this is perfect for, like waiting for the edibles to kick in probably. It's like an alien race heard weird radio transmissions from the 60's and made up new music based on that. Has a Jay Reatard vibe at times but way more subdued and at other moments Schoolhouse Rocks with Neil Young vocals. I changed the rating of this album four times, went from a 5 to a 10 the longer I listened. 
Songs to add to your playlist: Handles, Bustin' Stronghodes, Swallowing The Water You Walk On, Trick Leash, Under Your Breath, Someone You Can Use, Periodically Yours, Project Yourself Alive Onto My Corpse 
BAND:  COO & HOWL 
BloodMakesNoise Rating:  9/10 
Genre: Indie Folk 
What the band says they sound like: Bits of folk, blues, prog and electronica appear throughout, all supporting big melodies and obsessively layered textures. 
What we think they sound like: In a weird way track 1 of this new EP feels like a Black Crowes song. But they are so much more Indie centered than that. A great mix of sounds on this EP and a really enjoyable groove in tracks like "Inner Ends Outer Sparks". Black Ash Snow almost has a Radiohead like vibe in the bass progression with beautiful backing harmonies that send it into a completely different genre 
Songs to add to your playlist: Life Under Rocks, Inner Ends Outer Sparks, Black Ash Snow, Nightglow