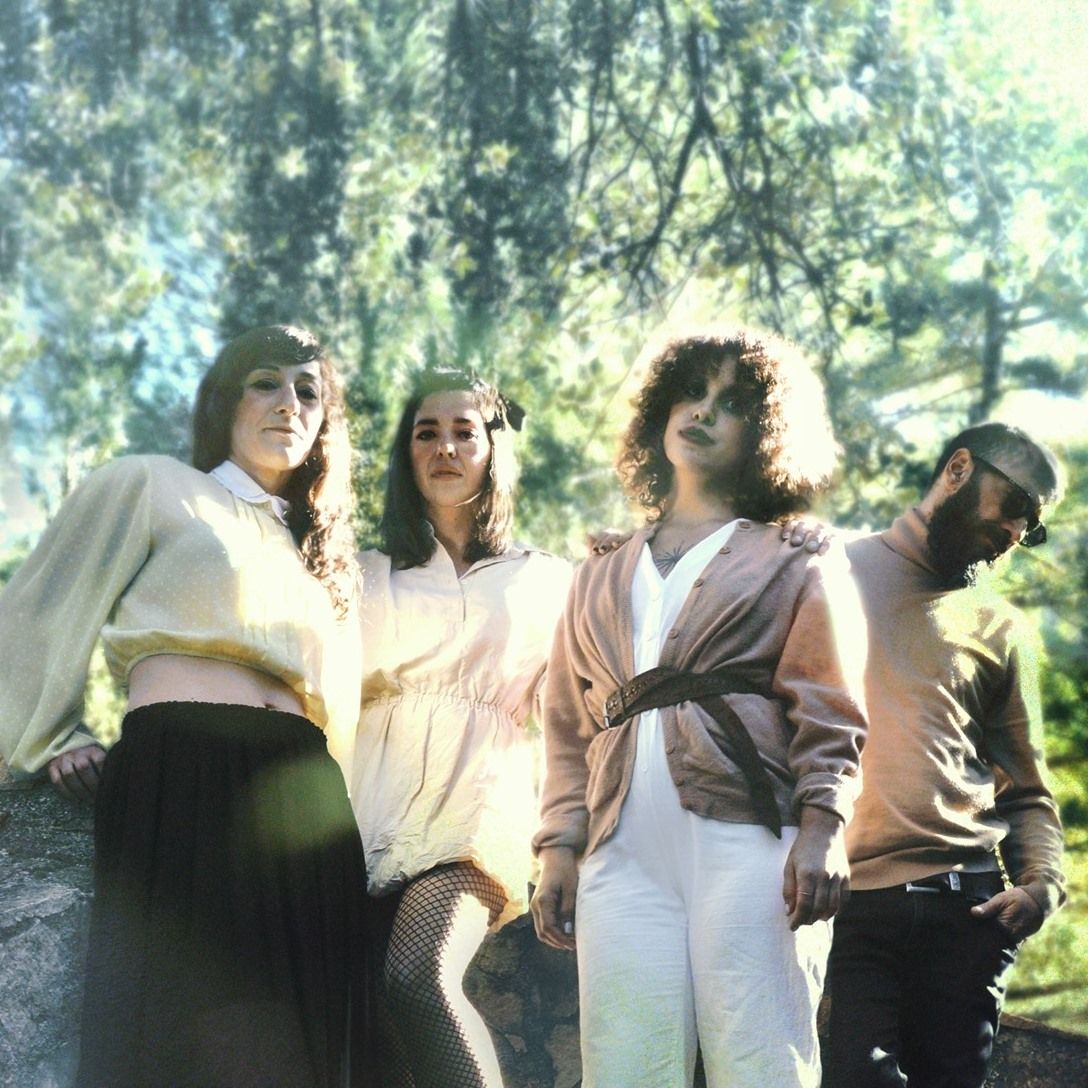 Uniforms new album starts off with a very gothy synth electro vibe. The 80's synth accentuated with a blazing distorted guitar is a nice opening to the 10 track album "Fantasia Moral". Track 2 "Brazil" starts with the jangly indie rock guitars but immediately is overloaded with the same 80's synth sound moments into the song. In a weird way I can't help but think of the Thompson Twins or Tears For Fears when I hear certain 80's synth tones. However the vocal is in line with bands like Metric, SWiiMS, Frou Frou but a darker sound like if a member of Interpol was helping to write the music. It also has a little bit of an Alvvays feel if they weren't Canadian and happy.  The band is British and you can hear throughout the album a large My Bloody Valentine influence but the noisy guitars never get out of control . 
Track four "Casi Famosas" almost sounds like a different band and recording session as the vocals are in Spanish (I think) and the song is more shoegazey with less abrasiveness than the previous four tracks.  It's nice but the vocals on the former songs are definitely stronger. This song almost has a Go-Go's esque harmony to the chorus and it's nice just different from the darkness felt in the first three tracks. Track five very much reminds me of Metric and their song "Black Sheep" with the spoken word intro but it's followed by a wall of guitar and never hits that poppy chorus you are kind of hoping for. Track 6 "U Found Me" again makes the album feel schizophrenic as it's a happier tone but a great song, reminiscent of when a dark sounding band like Joy Division would have a song like "Atmosphere".  As the album moves on the Kevin Shields influence is very apparent and even though it sounds nothing like an Ian Curtis vocal the melody choices do remind me a bit of Joy Division on tracks like "Sunflower Sea Star".  
The album never ventures far away from the intial tempo it sets with most songs. I'm not sure how I feel about the couple songs sang by an obviously different vocalist, they are great and all but do break up the flow of a very strong album. It's almost like this could be two releases, a short album and 3 song EP. It's definitely worth checking out though and the band seems to be massively popular, so maybe fans don't mind the non-cohesiveness of having multiple vocalists. My advice to bands who do this is always the same, work together to combine your songwriting forces instead of writing completely separate from the other writers in the band, if that is the situation. Aside from that small observation this is a very solid release with stellar production and great songwriting. If you enjoy any of the bands I've drawn comparisons to you will enjoy this record.
- Sam Lowry, BMN Contributor