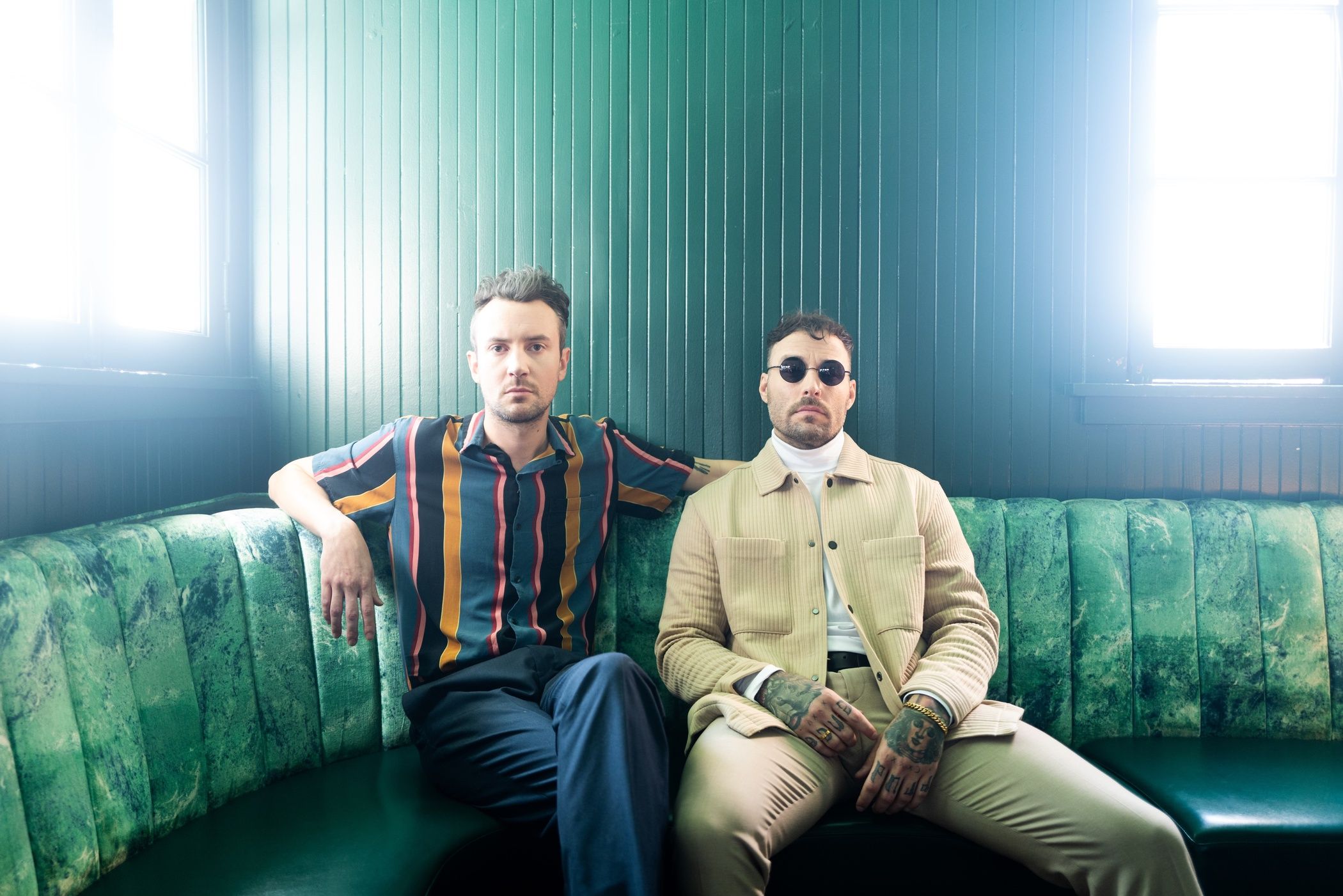 Do you miss 80's pop? Because Emarosa are going to make you feel right at home with their mix of 80's synth pop to boy band brand of synth electro indie pop. Emarosa have a modern edge but perfectly meld that with the classics from Prince to Genesis. We caught up with the band and asked them about the projects history, how they write and what's up next for them. As a special added treat the band made us a playlist of what inspired their current single "Attention". 
1. How did the band form and what does the band name mean? 
The band formed a very long time ago in Lexington, KY. High school kids getting together to jam, through the years it's gone through its transformations and people have come and gone but it all started from young teenage years. As far as the band name goes, from what I remember it was just a cool sounding name haha. 
2. Previous musical projects? How'd you first get into music? 
I myself used to sing in a band called Squid The Whale, as far as E. It's always been Emarosa for him. I think we all started the same way, loving bands, seeing bands and wanting to do what made us happy. 
3. First concert? 
Fall Out Boy, The Academy Is., Gym Class Heroes at the Metro in Chicago. I'll never forget that concert, it sent me down the rabbit hole of music that I hold so dearly to my heart. 
4. What's your writing process like? 
We like to get together with our producer and really flush out ideas. Sometimes E will send me tracks, sometimes I'll send him a voice memo. It's pretty organic when we get into the mood to start writing. You just can't force it. 
5. What other artists or songs inspire your music? 
I think I've always been inspired by the 80s/90s pop, Michael Jackson. I love r&b, I love pop music. I definitely helped steer the ship of the band into this direction we've been going. I love the revival of nostalgia that's been happening in music with modern artists. 
6. What's the live experience like and your philosophy on playing live? Do you think the music live should be identical to the recorded version or should it be it's own thing? 
I think we put on an absolutely fantastic live performance, there's no denying that. We definitely have our fun, no pressure there because we're very confident. I love changing things up here and there, keeps it fresh for us on stage. 
7. Has the band tour? What has the touring experience been, best shows? worst shows? 
We've toured, for years. Our last tour was pre-pandemic and completely sold out. We were very fortunate to have our fans come out and support so strongly. There are no worst shows, it's a blessing to do what we do. 
8. What's up next for the band? 
We've got more singles coming out this year, an album announcement in the future and if all goes well we'll be hitting the road to play in front of our fans soon enough. 
Top 10 Songs That Inspired "Attention" 
1. Sussudio - Phil Collins 
2. How Can We Be Lovers - Michael Bolton 
3. Freedom! '90 - George Michaels 
4. Escapade - Janet Jackson 
5. Do You Really Want To Hurt Me - Culture Club 
6. If You Don't Know Me By Now - Simply Red 
7. Glory of Love - Peter Cetera 
8. Right Here Wating - Richard Marx 
9. The Living Years - Mike & The Mechanics 
10. Broken Wings - Mr. Mister 


(ADDENDUM: Hi, We've heard of Emarosa, we know they used to be an emo-ish band, we were sent this music recently and assumed it was just a completely different band. It wasn't, so sorry we didn't realize it was the same band, sorry that the band has grown so much musically. You can all fucking relax now because we called them 80's inspired synthwave. Can we rephrase, "the song we reviewed and are talking about is 80's inspired synthwave", Ok? There was a time in history when we had these things called record stores and only the cashier had the right to act like the highest level of musical snob, you haven't earned that yet so chill out)