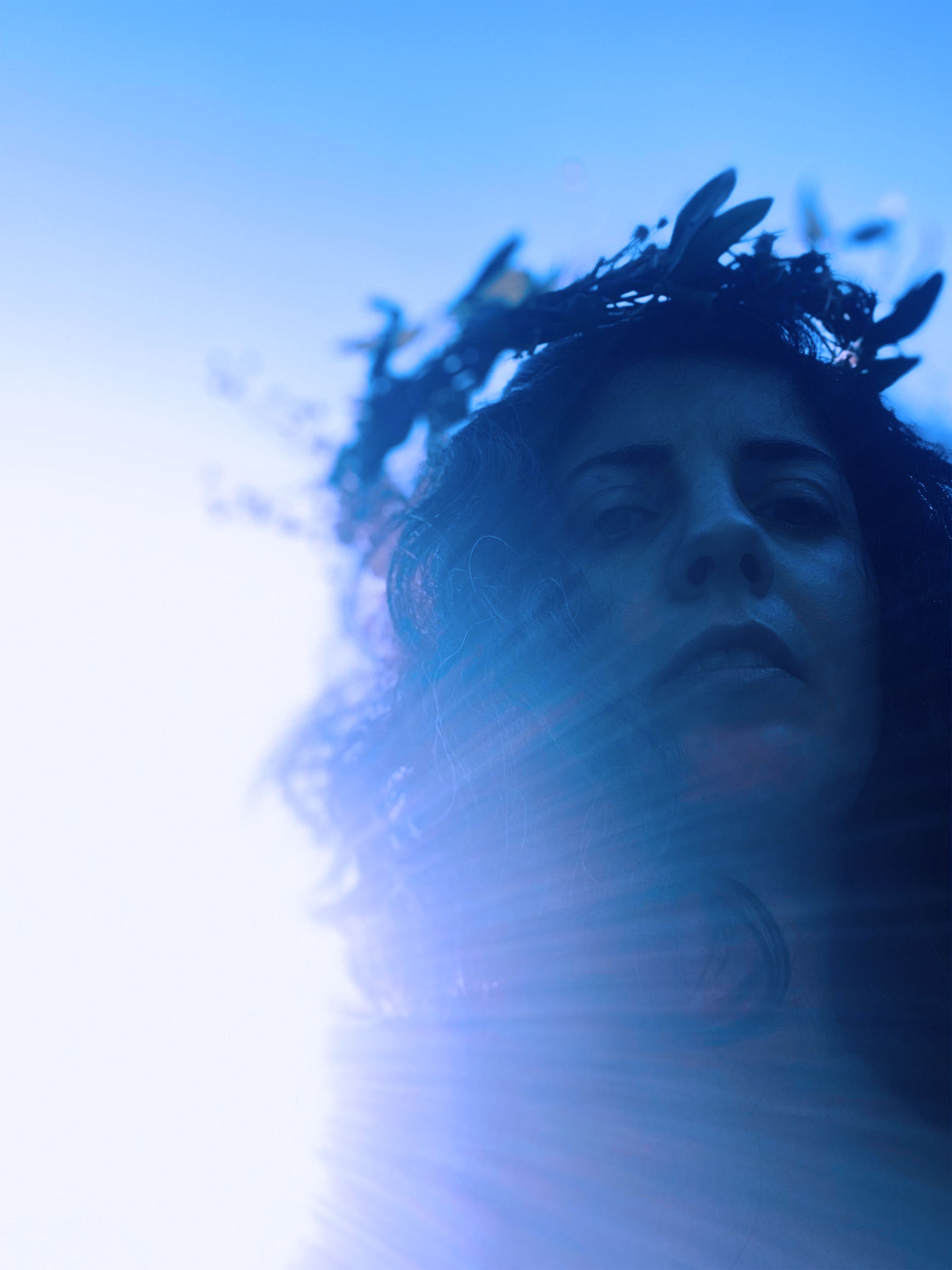 Christina Ward warms hearts and chills spines with her brand of psychedelic and electronic fused folk. Although Ward plays many instruments from guitar to bass to banjo, her songwriting and vocal abilities are highlighted in her recent work as she takes us on a turn through a forest of drum machines, synthesizers, and effects to create a space that is intimate and immersive. Her newest album "Calendar" will be dropping in October via Mint 400 Records but in the meantime today we are premiering the single "Calendar" which comes out on Wednesday August 24th and if you are in the Jersey City area you can see Christina live at Pet Shop on August 25th! In the meantime get to know this amazing artist below: 
1. How did the band form and what does the band name mean? 
It's my name, haha! Right now a few talented friends back me up on keys and bass; Nawi Avilla and Tony Dunst.  
2. Previous musical projects? How'd you first get into music? 
I had a band about 10 years back called The Great Afternoon - I played banjo in that one. I got into music when I was busking in New Orleans. I was about 18 when I was living there. Definitely inspiring to be around so many great musicians.  
3. First concert that you ever went to? 
Lollapalooza 1994. Saw Smashing Pumpkins and the Breeders. I was pretty young.  
4. What's your writing process like?  
I get up early and drink a lot of coffee, sit down with a guitar, pen, and paper. Sometimes it works out... 
5. What other artists or songs inspire your music? 
One of my earliest influences was Beck. I'm inspired everytime I hear music that resonates with me - so there is a lot of newer music on the playlist.  
6. What's the live experience like and your philosophy on playing live? Do you think the music live should be identical to the recorded version or should it be it's own thing? 
I think the songs take on a new form when I play them live. I prefer that the musicians I play with create their own parts. I'm lucky I play with people that I trust to do that. Also, I think that if you want to hear exactly what's on the record you can listen to it. I believe live music should be a unique experience without veering too far in a completely different direction.  
  
7. Has the band tour? What has the touring experience been, best shows? 
Have not done too much touring recently, but have a ton of local shows booked for the fall. Planning a tour in the spring, so I'll let you know how it goes... Hopefully ok! 
8. What's up next for the band? 
A lot of shows and new recordings in the spring!