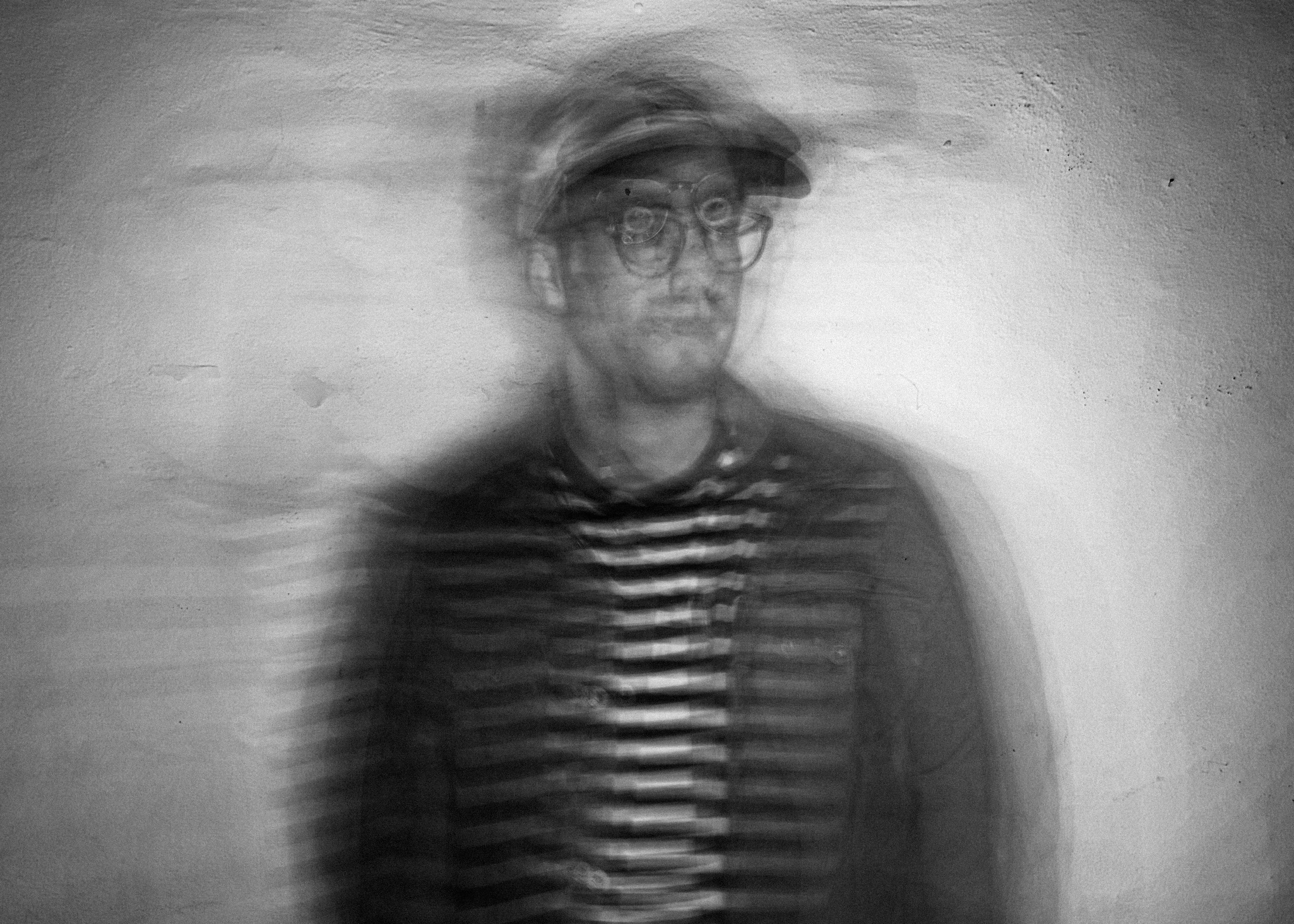 The Describers are a DIY Americana folk & pop rock project formed and led by Jason McGovern, a singer-songwriter whose songs vary from introspective folk and rootsy rock to synthy new wave home studio experiments. McGovern previously released music under his own name, but has been releasing music and performing as and with The Describers since 2018.  McGovern also plays keyboards for Philly favorites The Tisburys, performing on their upcoming album in 2022, and helped produce their 2021 EP "Pictures of Fireworks." We loved the single "Hurt Starting Over" so we decided to take a deeper dive into The Decribers: 
1. How did the band form and what does the band name mean? 
This is Jason here. The "band" is the moniker I use whenever I record and perform, whether by myself or with others. Really the band is whoever is playing with me at the moment. And when I'm recording, I'm usually playing most of the instruments, as well as engineering and mixing. 
2. Previous musical projects? How'd you first get into music? 
I grew up listening to a lot of the classic rock that my parents had on. But whenever I would get into an artist, I would take a real deep dive in terms of trying to understand how the songs were arranged, produced and ordered on an album. 
I got access to my first music software in high school and had regular access to a high school music room filled with old Korg 01/W workstations, which changed the game for me. I went from just listening and performing music (the usual school stuff) to actively writing and learning to record it. 
As far as previous projects, I had a band in high school that modeled itself after Weird Al. After that, most everything I've released has been under my own name or as The Describers. 
3. First concert that you ever went to?
I spent a lot of my formative years unintentionally sheltered, and grew up listening to records much more than going to live shows, so my first proper rock or even folky singer-songwriterly shows weren't at least until college or after. I vaguely remember seeing a show at the late North Star Bar in Philadelphia my freshman year of college, though I don't remember who I saw. 
4. What's your writing process like? 
The germ of an idea usually comes pretty quick, but then I spend probably too much time editing, rewriting and editing again until I'm happy with the lyrics, melody and overall structure. Since I do most of my recording by myself, I also spend a lot of time arranging and recording, which I consider a part of the "writing" of an overall track. I'll often have multiple versions of near-complete arrangements before I settle on one I'm satisfied with. 
 5. What other artists or songs inspire your music?
I definitely feel like a person out of time sometimes, since a lot of those "legacy" artists that I grew up listening to are still so deeply embedded in how I make music now. I think a lot of them also cater to my producerly interests. 
Fleetwood Mac's "Tusk" album was definitely an early influence that still sticks with me, along with a lot of Peter Gabriel's work. Though they're very very different types of songwriters, they're both very hands on with the production of their music. I also love the unbridled and self-aware creativity of Laurie Anderson. 
Some slightly more contemporary influences are folks like Blake Mills or Mike Viola, who are probably as known for producing and songwriting for other artists as much as their own work. 
6. What's the live experience like and your philosophy on playing live? Do you think the music live should be identical to the recorded version or should it be it's own thing? 
I'm a perfectionist studio rat at heart, but nothing beats being able to perform live to a receptive audience. And my perfectionism totally goes out the window when playing live - it can and should be its own thing. 
Ultimately the song is the song no matter what context it's in. Structurally, you should be able to tell that a live and recorded version are the "same" song, but they never need to be identical.  
7. Has the band toured? What has the touring experience been, best shows? 
The Describers in all its forms has yet to tour! We've been keeping it pretty local to Philly for now. Sometimes I get so in the weeds with recording that I neglect booking more regular shows. 
I have been playing live more frequently recently as a member of another Philly band called The Tisburys, which I joined fairly recently and have been playing keyboards for. That's been a lot of fun. 
 8. What's up next for the band? 
Right now the plan is to release an album at the end of October called "Ghost in the Rearview." I'm really looking forward to getting all these out into the world.  
As I mentioned with the last question, I've been conscripted as keyboard player in The Tisburys, which has been a great experience. And we've got a lot of fun shows coming up, including the XPonential Music Festival on the Camden, NJ, waterfront in September. 
And once my next Describers show is booked, there's a good chance they'll be my backing band!
thedescribers.net | thedescribers.bandcamp.com  
Instagram/Facebook: @thedescribers | Twitter: @jasonmcgovern & @thedescribers