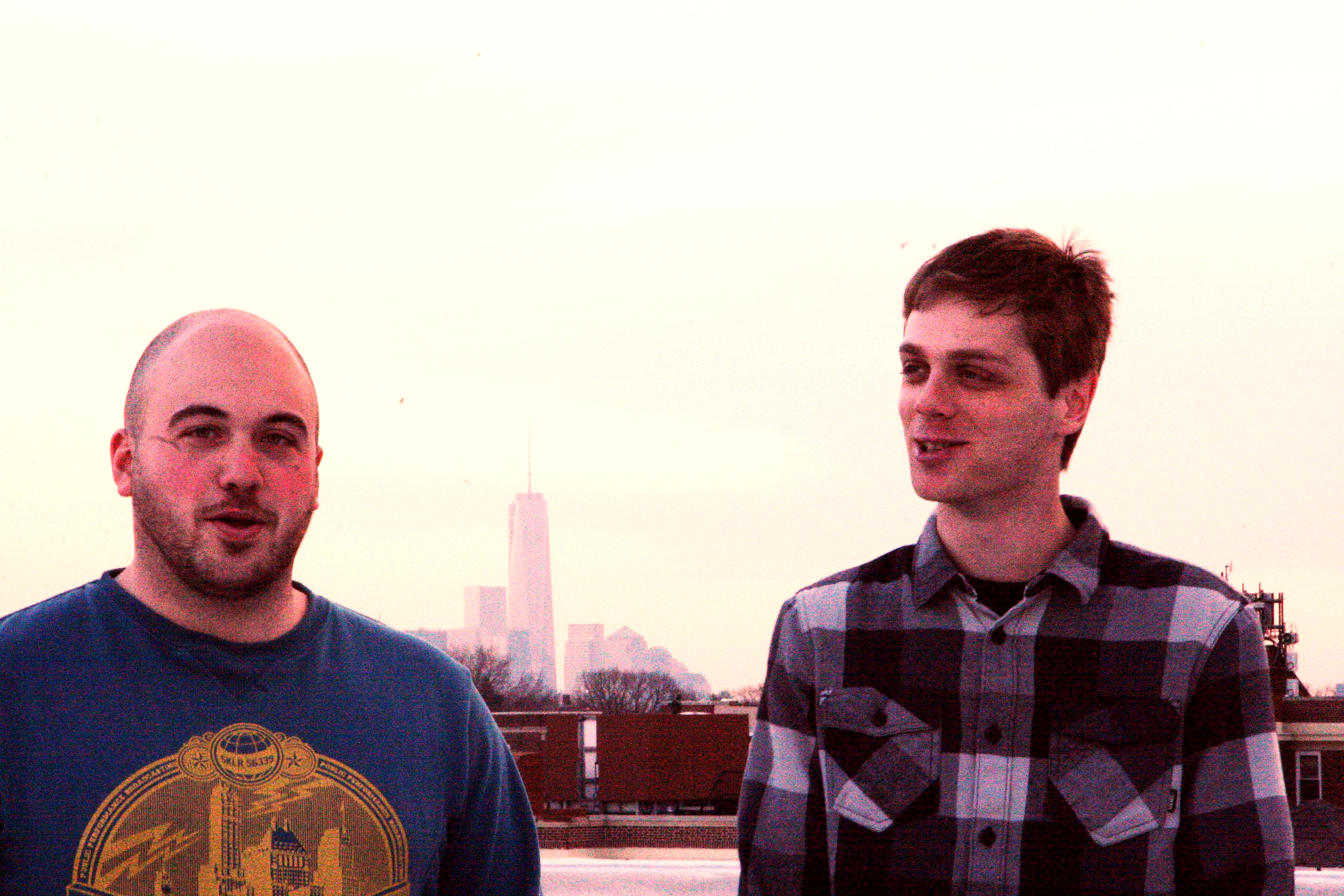 The Maravines are an indie folk rock duo from Union City, New Jersey that formed in 2010.  They are recognized for their lo-fi production, sullen harmonies, and reserved instrumental accompaniments, and draw comparison to the music of indie rock bands like the Shins and the Decemberists.  In 2013, they joined Mint 400 Records and released the ten-track album The Maravines, followed by the albums Distlefink and Sloan shortly after. The band was a staple of the North Jersey scene often playing at curated shows by their label. The band went on somewhat of a hiatus as songwriter Chris Lee still continued to write an album a year, sometimes up to 60 songs in just that short span. It wasn't until recently after some months on the west coast that Lee returned to New Jersey and reconnected with Mint 400 Records to pull together a new record in 2023 that is almost a 'best of' the last half decade. Some tracks include songs the band had kicking around for years and others were pieces of songs that came together through new instrumentation being added. We caught up with the elusive songwriter to talk about the new collection of material: 
How did the band form and what does the band name mean?
The band formed in January of 2010, at Pearl Studios in Union City, New Jersey. The bassist Diego Chumaciero, and the guitarist and vocalist Chris Lee began writing acoustic music during a seasonal break from their Hard rock band, No Anthem. In the Spring, they released their first song, "The Sun Shines Bright over Seacacus."
Upon hearing the track, Evan Pope contacted the duo, and attended late Summer rehearsals to learn the songs. By the end of the year, two other members, Curran Fahey, and Cristina Catero were also rehearsing, and they completed the recording of their debut album, Pearl. In the Winter of 2011, the pianist Alisa Abdel began singing the lead vocals. A few months later, they were performing live in Union City, and recorded Studio versions of songs, and a Music video. The following year, a new lead singer and guitarist Domingo Flores joined Chris Lee, Diego Chumaciero, and Evan Pope, and they began writing heavier songs. During the Summer of 2012, the Maravines performed at the Stone Pony in Asbury Park, and other New Jersey Rock venues. Setting up a Recording studio in Nutley in early 2013, they started tracking their self titled album. They became a duo of Chris Lee and Evan Pope by the end the year, as they finished the mastering of The Maravines.
In 2014, they began frequently playing shows in the Rutgers area in New Brunswick, and in Hudson County. Mint 400 Records signed them, releasing their next album Distelfink, and they played at outdoor showcases, and festivals. For years the duo released studio albums, and made live peformances. The name of the band is from Diego's childhood town.

Previous musical projects? How'd you first get into music?
Chris Lee was in Folk rock bands, and Diego Chumaciero was in Punk rock bands, before they were in No Anthem. Evan Pope was in a High School band, and played with Vitamin Pets. Chris Lee began playing guitar in the Winter of 1994, and recorded acoustical music as Worm's Eye View.
First concert that you ever went to? 
In one way, it was Deep Purple. It was then the Beach Boys, that were seen at the Garden State Arts Center.
What's your writing process like?
With earlier records, we would work on recording a song for months. On Orange, we mostly would work on a song arrangement for a week. Recording demos of guitar and drums, we would write instrument accompaniments. Then, the following week we would record.
What other artists or songs inspire your music? 
During writing and recording, we were listening to new Folk rock musicians, W. F. M. U., Mint 400 Records and Sniffling Indie Kids artists.

What's the live experience like and your philosophy on playing live? Do you think the music live should be identical to the recorded version or should it be it's own thing?
As a duo, we play heavier, guitar and drum renditions of our songs. Or, soft acoustical sets. The Studio albums have background string and percussion parts, vocal harmonies, and effects.
 
Has the band toured? What has the touring experience been, best shows?
We have played live in New Jersey and New York, and we would often perform several times a week. Our favorite venues are at the Stone Pony, and at Rutgers.

What's up next for the band?
BlowUpRadio is broadcasting a live acoustic set at 6: 45, on March 4th, for the National Foundation for Transplants. Its' compilation has a new song by Diamond Eyes, with Chris Lee singing the lead. After Belmar, Avon-by-the-Sea, and Bradley, there is a fourth album, which will be released at the end of 2023. Finally, we are rehearsing a song for a Grunge compilation, and planning an environment themed Charity compilation.