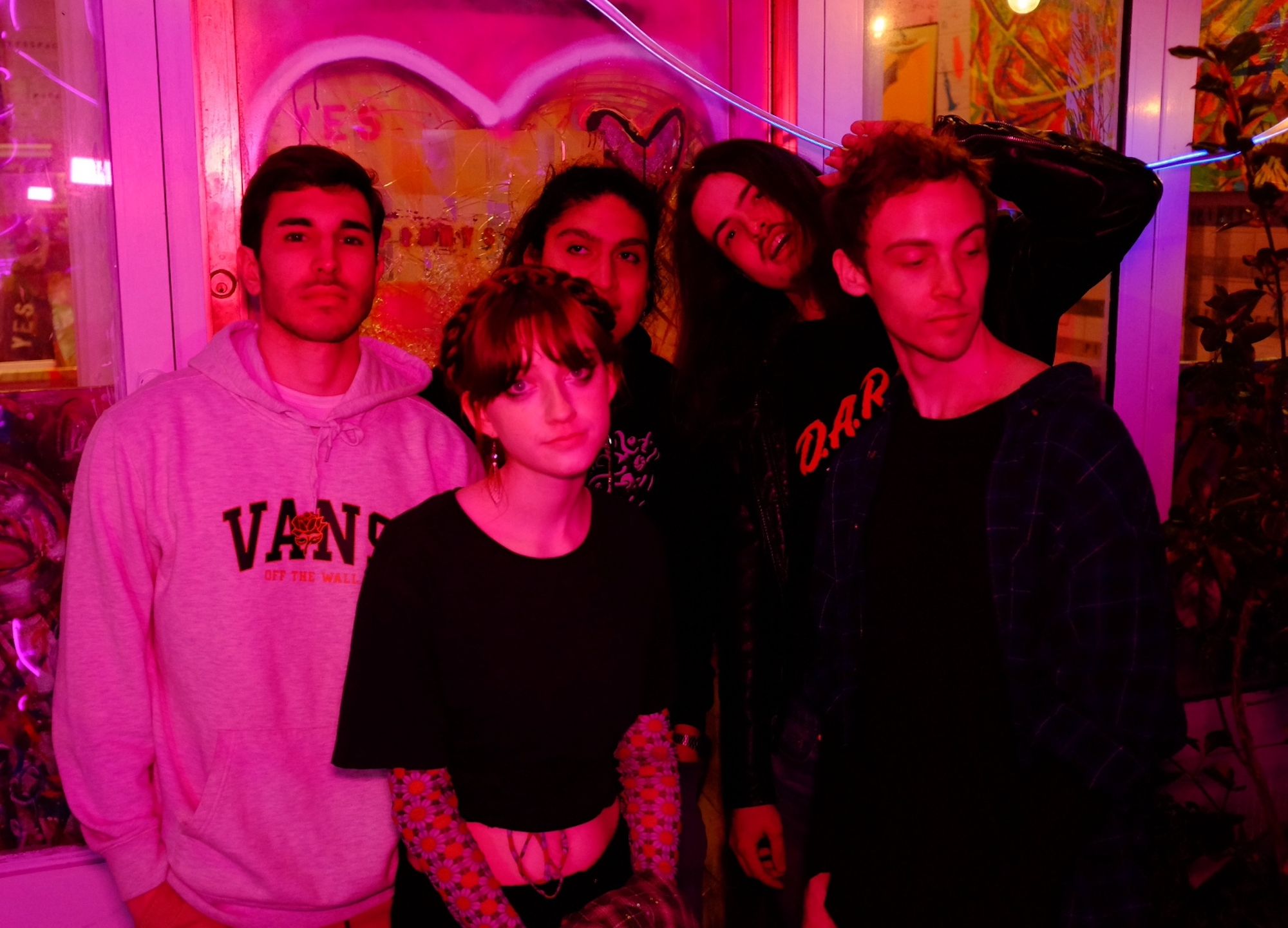 Little Fuss is Boston-based songsmiths Olivia Martinez and Cody Von Lehmden. 
 
Boston's Little Fuss dropped a killer single this month and we had to know more about this amazing Indie Pop band. So we invited them to answer a few questions for us and to tell us what inspires them!
1. How did the band form and what does the band name mean? 
The band met at orientation week of a year abroad program we did in Spain. Pretty immediately after meeting we started making music together, but didn't start recording under the name Little Fuss until a year later. To us, Little Fuss just means the opposite of a big fuss. We try not to sweat the small stuff and instead try to see the humor in life, even when things seem kind of bleak. I don't think we'll be writing any dramatic ballads in the near future, only because I think it'd even be hard for us to write about heartbreak without seeing a little bit of humor in the situation. 
2. Previous musical projects? How'd you first get into music? 
Before we started Little Fuss, we were in another band together with our talented friend Noah Solt called Via Vista. (We still have an EP up on Spotify that we enjoy listening to from time to time!) I think we got into music because it forces you to create and problem-solve both individually and as a group. It reminds us of playdates as kids where you got to use your collective imaginations when putting on plays for your parents or making up imaginary kingdoms with their own rules and flags, etc. We think writing songs must utilize a similar part of the brain and we much prefer hanging out in that fashion as opposed to talking about the weather over coffee… or whatever social activity we were "supposed" to grow into as adults. 
3. First concert that you ever went to?
Our first concerts were Tame Impala and Blue Man Group. Other favorites include Flight of the Conchords and Wolf Alice. 
4. What's your writing process like? 
Our writing process varies a lot from song to song! While everything we write comes from a different place, they tend to start from a hook idea, whether it be a lyrical concept, melody, or instrumental, that peaks our interest. We then spend months tossing the idea around until it morphs into something listenable :) 
"20 Questions", for example, was interesting because it was actually a mashup of two different song ideas that we individually had and stuck together. We then took the main hook melody and wrote lyrics based on a psychological experiment written about in the New York Times' "Modern Love" column. 
5. What other artists or songs inspire your music? 
As with any band, I think we draw specific influences from a bunch of different places. We are inspired by the relationship between melody and chords in The Beatles discography, the guitar arrangements of The Strokes, the literary influences in the lyrics of Kate Bush, the genre fluidity and visual vision of Gorillaz, the witty observations of society in Jane Austen novels, the conceptual mindset of David Bowie, the overall style and attitude of Hole, and much much more. 


6. What's the live experience like and your philosophy on playing live? Do you think the music live should be identical to the recorded version or should it be its own thing? 
Over the past year or so that we've been playing live, we've had the opportunity to try out a ton of different perspectives on our songs. While we usually write and record everything without ever getting into the live room, it still informs our writing based on what will translate best! We want our live versions to represent the recordings while still giving room for everyone to spread their wings as musicians. It can get tricky to determine how to incorporate the different electronic elements/layers in our recordings! 
7. Has the band toured? What has the touring experience been, best shows? Worst shows? 
So far, we've only played one-off shows up and down the East Coast, but we would love to go on a tour soon! Our favorite show we've ever played was one that we actually set up at a house show venue called The Greenhouse. It was our first DIY show, so we thought it would be fun to document it for the "20 Questions" music video! 
I suppose the hardest shows we play are the ones that we have to drive a long distance to. We currently only have a tiny car to transport all of our equipment and band members, so we inevitably end up having to hold gear on our laps the whole way. 
8. What's up next for the band? 
So much! We've been working a lot behind the scenes on our debut album that is days away from being fully mastered and ready to release. Be on the lookout for the debut single later this summer!
 


From the band about their newest single: The lyrics of "20 Questions" were inspired by a New York Times column ("Modern Love"), which discusses a psychological experiment done in the 1990s by Arthur Aron, Ph.D., Elaine Aron, Ph.D., and other researchers. The experiment used 36 increasingly personal questions to determine whether complete strangers could fall in love. As someone who prefers getting to know people intimately (Breakfast Club-style) as opposed to partaking in the formality of dates, Little Fuss' Olivia Martinez found this very interesting and combined it with the game 20 Questions, applying the experimental idea to a pop song setting. 

For more about Little Fuss: 
Insta: https://www.instagram.com/littlefussband/?hl=en 
Facebook: https://www.facebook.com/littlefussband 
Bandcamp: https://littlefuss.bandcamp.com/