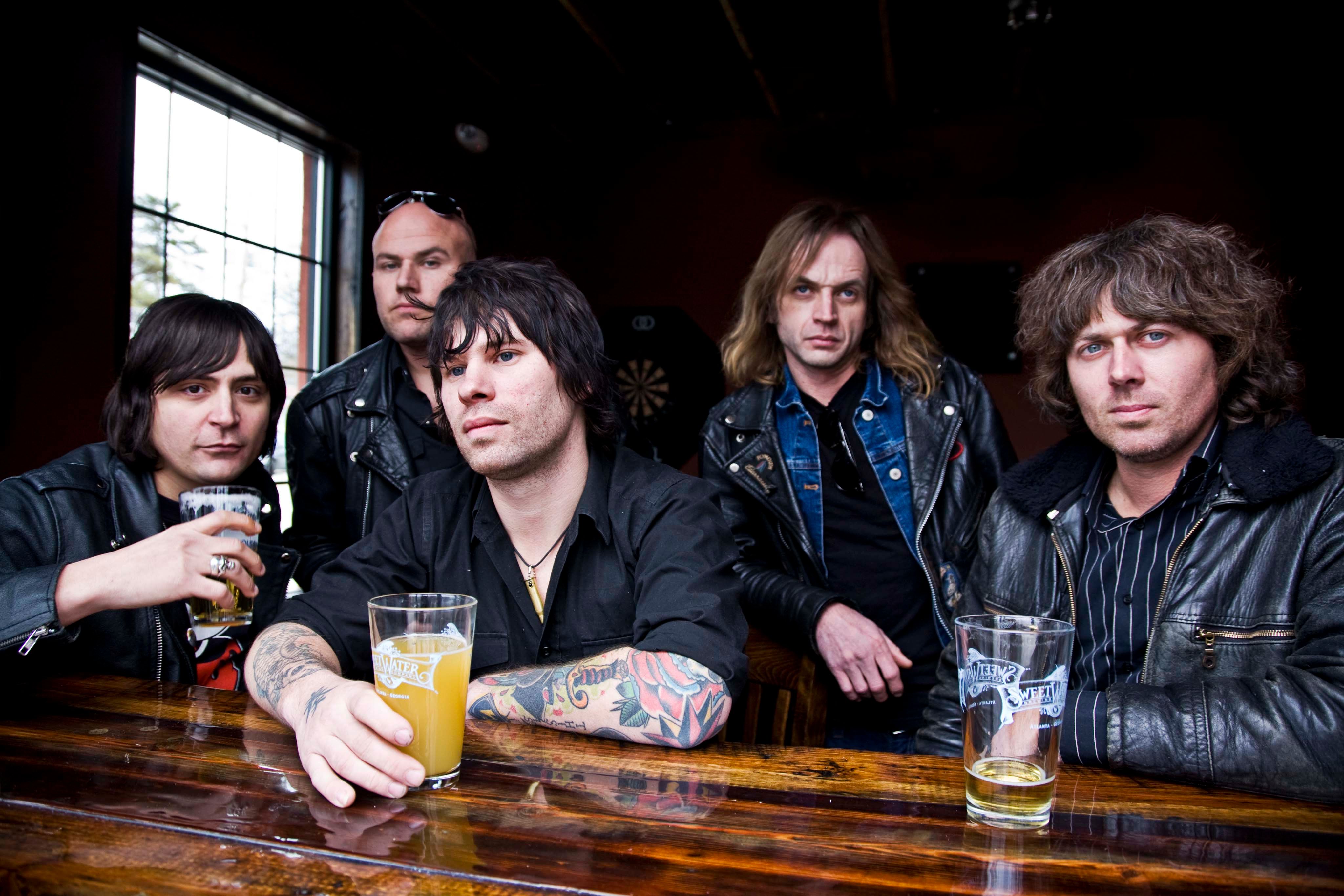 The Barreracudas' are poised for big things! The band, also known as 'Cudas, is known for their brashness, as seen in their debut album "Nocturnal Missions" which showcased their unique style. Their quality output makes a significant impact. Their music is characterized by occasional appearances that remind listeners of their presence, and their charismatic frontman Adrian Barrera's confident claim that you'll likely love them. The Barreracudas offer playful, diverse tracks that capture the essence of rock 'n' roll, showcasing the band's versatility and keeping the genre's spirit alive. We caught up with them to find out how they got started and what inspires them: 

How did the band form and what does the band name mean?
Most of us sort of grew up together in Florida and either worked together in bands previously and/or just supportive admirers of each others work, so it was very natural. I approached them with a few songs and developed from there. As far as I know, Barreracudas doesn't mean anything. It is a made up word, a portmanteau of my last name and barracuda- a type of scary fish, known to attack swimmers snorkeling in shiny jewelry.  Lookout 2Chainz! 
Previous musical projects? How'd you first get into music?
This is our first attempt at making music, none of us had ever even touched an instrument before we hit the studio. I am amazed it worked out. I think we did ok. Still, rumors persist on the internet mixing us up with lookalikes from bands like: The Hiss, Gentleman Jesse & his men, Those Darlins, BEAT BEAT BEAT, APA, Hankshaw, Scrotum Grinder, Ladrones, Stolen Hearts, and more keep popping up everyday! 

 First concert that you ever went to?
First concert I ever went to when I was 9 years old was Debbie Gibson/the Monkees at the Lowry Park Zoo.  Also, Johnny Paycheck played a small stage earlier in the day because I remember hearing his classic, "Take this job and shove it," still one of my favorite tunes. 

What's your writing process like?
I take this very seriously. I am a big fan of morning writing, especially using random prompts to "freestyle" write whatever comes to mind for a set period of time (say 15 minutes or a set amount of pages) to kinda dump your brain and wake up the lil songwriter that lives in all of our brains.But all of this is just like pumping iron so I can catch songs or inspiration throughout the day. Then the songs just flow out. 

 What other artists or songs inspire your music? 

 
I'm inspired by so many artists it would be a shame to leave anyone out, but if I had to name 10 right now I'd say: RMBLR,  our "brother" band, is constantly raising the bar for tuff and catchy classic rock and roll. High Vis is consistently coming out with powerful,  high energy, and emotionally interesting HITS. GET WITH THIS is a new band on the scene from FL that is probably my favorite thing going right now. I had the enormous honor and pleasure to work with them last spring producing their "Love in your Lip" EP. For those that don't know, they blend a loose Johnny Thunders kinda vibe with classic melodic British 90s ie Stone Roses, The Las, and angular punk like Drive like Jehu. The energy of 1970s French "plastic punk" such as The DOGS and more obscure acts like Les Marylenes is still so exciting to me after the thousandth time, I can't get enough! And Barreracudas have always been inspired by classic American rockers like The Cars, Cheap Trick, Blue oyster cult, Tom Petty and Dwight Twilley!   

What's the live experience like and your philosophy on playing live? Do you think the music live should be identical to the recorded version or should it be it's own thing?
I feel a Live performance should be visually interesting and Highlight the flow of energy in the music. Any other argument just seems philosophical and exhausting. There are as many performance styles as stars in the sky, but the only thing that really matters to me is if the performer(s) delivers it with truthful intention. There is no obligation to reproduce the music exactly as the recording. As a performer, I try to offer the things I want to see: a glimpse of personality, some humor, some vulnerability, and maybe some little surprises… even if they are only for me most of the time. Barreracudas are diabolical on stage, I sometimes write jokes, we throw in intentional "mistakes"—anything we can think of to try to make an interesting and fun night out for the audience. 
Has the band toured? What has the touring experience been, best shows?