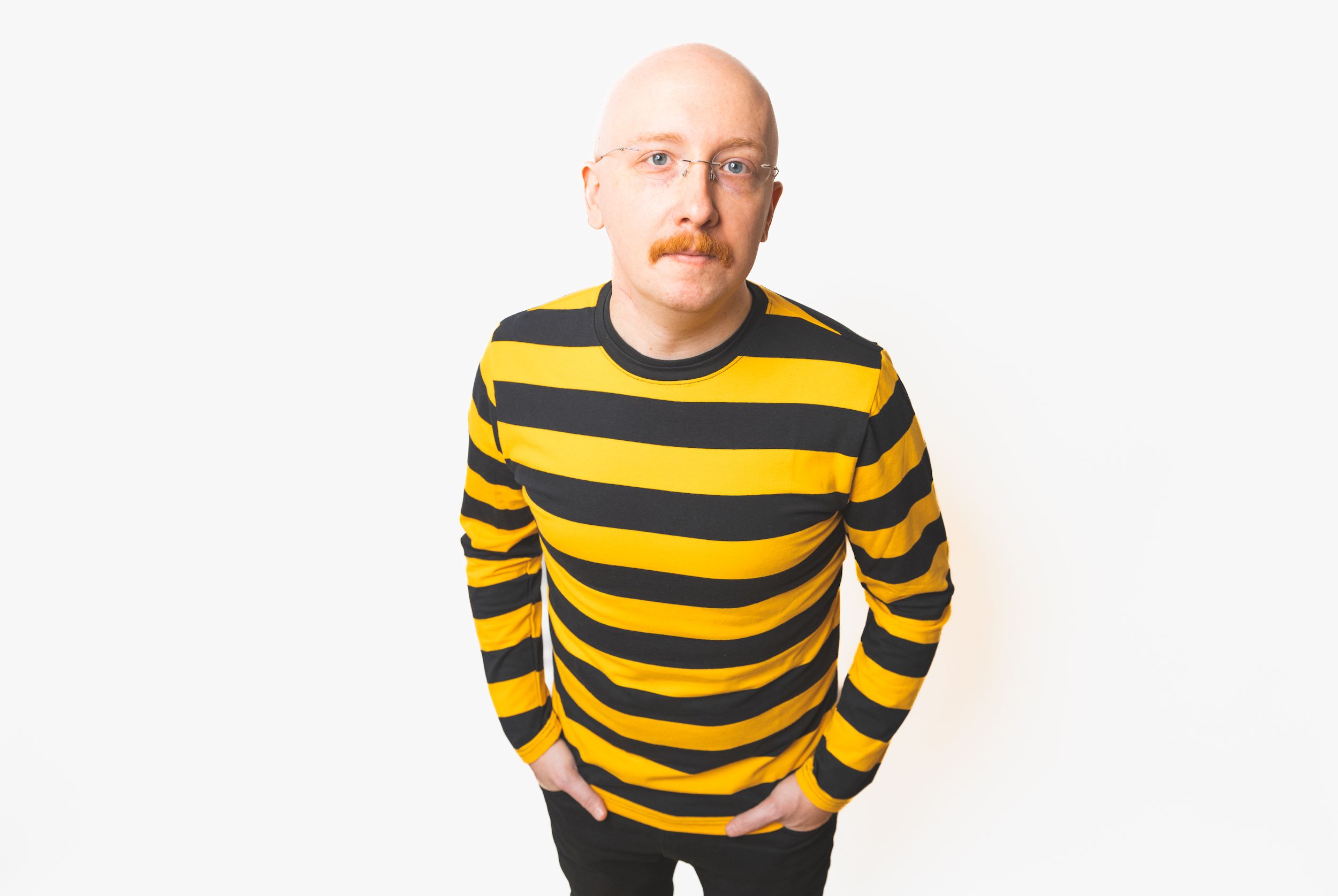 JATK - Photo Credit: Adam Parshall
I don't usually read press releases and just jump right into releases with no prejudices but knowing that the songwriter/producer Matt Jatkola wrote this album while going through the fight of his life with Lymphoma is nice pretext to the material. I can always tell when the artist is a producer themselves because those records always sound way better since the artist can easily articulate sonically to their audience. It's got some very slick things going on just at the start of the record on the track "Easy To Kill" where it jumps from lo-fi acoustic guitar and vocal to power pop and transitions to end as indie pop. The vocal in a way kind of reminds me of a refined version of something like The Dead Milkmen or They Might Be Giants so it ends up sounding a little like Devo if they were trying to make more polished pop type music. Other times like on the track "Don't Call" it's like the same nasally vocal pulling off an R&B track. The album is pretty eclectic as track by track it's like genre was thrown out the window. Then you get to the track "Japanese Butterfly" and it's almost like a more punky different band. It's weird how much of a chameleon this artist can be. I have to commend any artist who can genre jump so quickly, pull it all off well and keep their album sounding cohesive. In the end I can't say what kind of music I'd be making if I was fighting a life threatening illness but it's clear to see that JATK's good attitude shines through in most of these songs especially in a track like "Gas Station".  My only criticism is the album at times jumps from energetic to mellow and feels like less of a build, which I guess I'm used to. In some ways this album feels like an album and an EP put together, which it kind of is as six singles were previously released. A lot of the tracks do sound like singles, but pushed together into an album I'm not sure how I feel they work as a cohesive unit overall but I also liked every track. In this day and age it's ok though, because most people just add songs to playlists and this record has something to fit every mood. A great record, but you'll feel at times it's put together by a band with multiple songwriters fighting for the spotlight and I think that's a good thing. Never a dull moment.
Full album drops 4/15. Pre order vinyl below.
- Sam Lowry