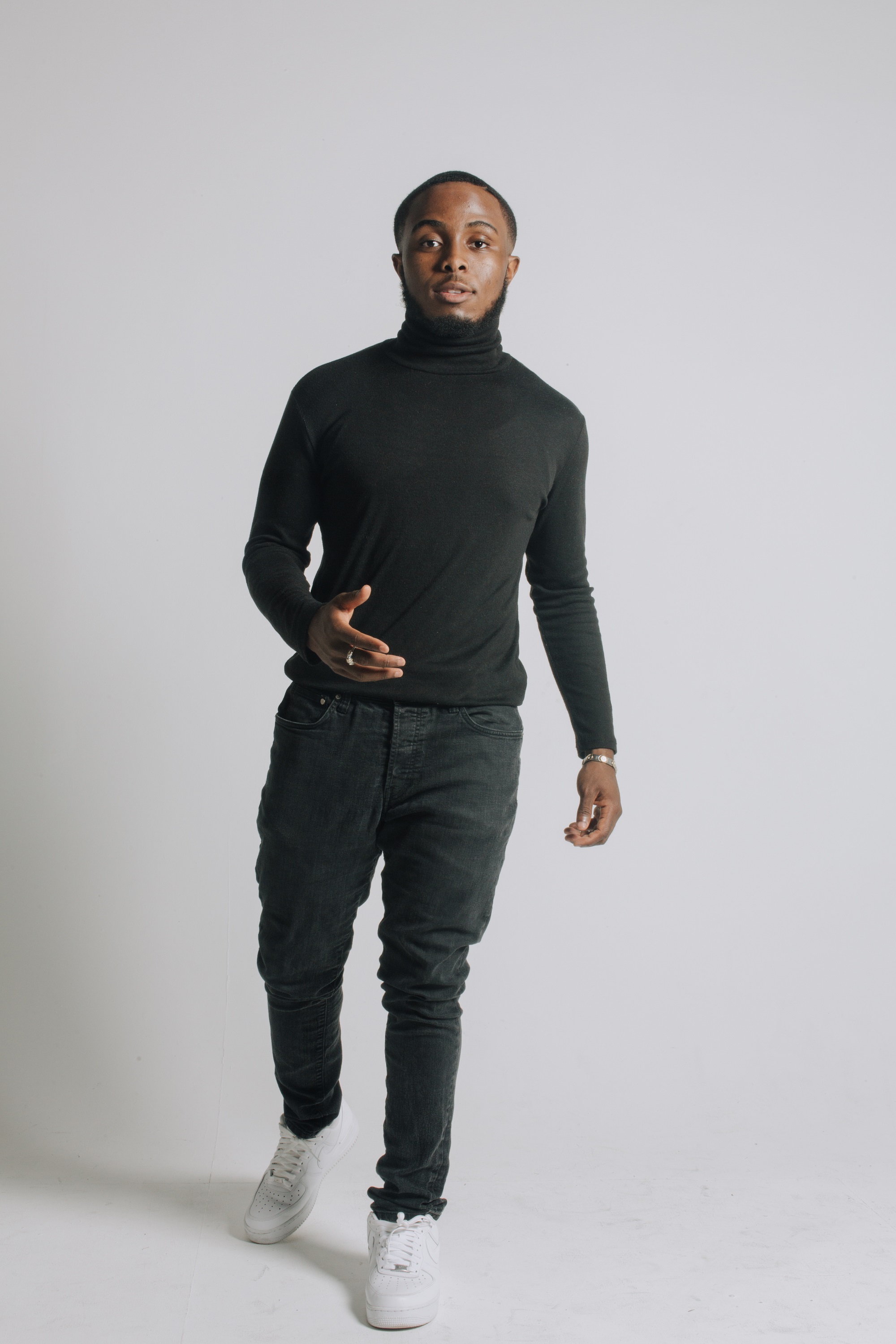 BMN had the pleasure of interviewing Nigerian-rooted, Boston-based rapper Echezona about his brand new "TMH" music video, which can be read below!
What do you admire most about your Nigerian roots, Nigerian artists, and music? 
I admire how much my Nigerian roots have made me embrace my identity. My name, my lineage, my character…these are all of the factors that not only add to the formula of Echezona, but also help me practice self-love and appreciation for standing out in a world where culture is not valued the way it should be. The artists and the music of my culture have inspired my creative direction directly, whether on stage or in the booth. From the cadences to the attire, I feel as though they remind me of the responsibility I hold as an artist to not contribute to the story, but share it with the rest of the world.
Why did you gravitate towards afro-infused hip-hop as a genre, and how does it reflect yourself as an artist? 
I have realized that it would be a disservice to others and the fans I have yet to gain to abandon either side of the genres of Afrobeats and hip-hop. The latter was my introduction to the world…and is very much the basis of my foundation. But Afrobeats is the language of my forefathers, and I am well versed in it, so why would I not showcase that as well? I wholeheartedly believe that is what will take me to the global presence I am after. It is true to me, and it is not a trend I am trying to chase, as I have always promoted my heritage through music long before the world caught on to all that is beautiful about my continent of Africa as a whole.
Can you describe the meaning behind the lyric, "If it ain't pure, I don't want it"? How did you create the concept for "TMH"? 
I am all for pure relationships, pure energy, and pure interactions. If that is not what is within my orbit, I have to separate. As I have gotten older, I have understood that more and more, and "TMH" is a representation of the expectations I have for the people I align with. I wanted a record that could voice my frustrations with what I have seen around me and what I will not tolerate moving forward, while still giving the people lines to chant back and a record to relate with for themselves.
What is your favorite aspect of the "TMH" music video, and why? Why was this visual the best way to reflect the song's message?
I think the best thing about the infomercial was my ability to showcase the different sides of me to show that I can not be put in a box. I am a student, I am a community pillar, I am a Nigerian man, I am a man seeking the best of himself in therapy, and the artist from Boston standing next to JPRiZM that will achieve international success.
What do you envision for the future of Echezona's career in music? What is the next goal you hope to achieve?
I envision more monumental moments that will place me in a different tier. That is what my eyes are set on. New music…more opportunities to expand as a brand, not just as an artist. I want to be the breakthrough international superstar from Boston, but I understand that it requires little by little. So, more shows, more modeling gigs, more music…the list goes on. 
Follow Echezona:
http://www.echezona2000.com
https://www.facebook.com/echezonamusic
http://twitter.com/echezona2000
http://instagram.com/echezona2000
http://tiktok.com/@echezona2000