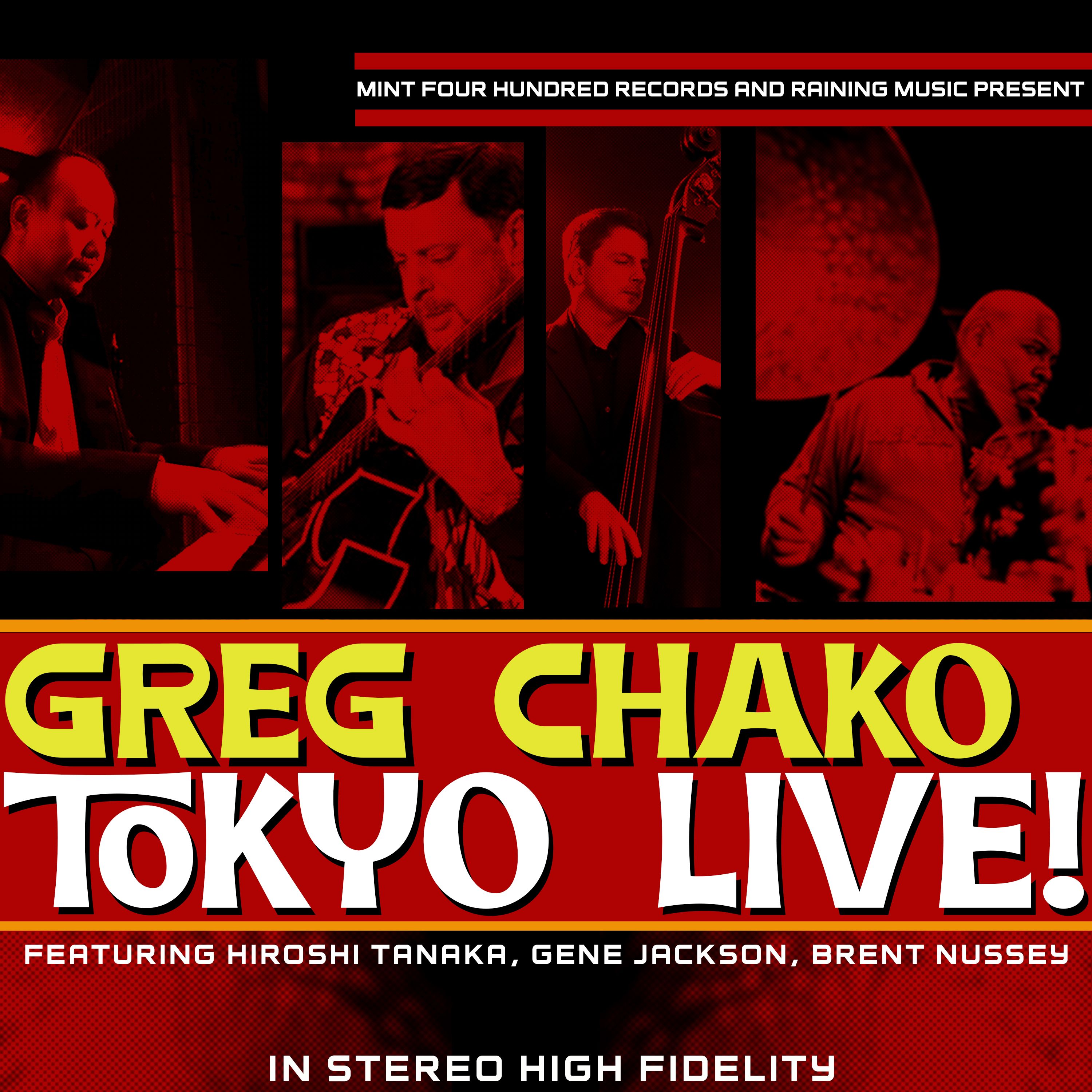 From 2005-2008 I was playing and recording prolifically in Japan. I led a steady weekly piano-guitar duet gig at The Imperial Hotel in Tokyo for years, a steady trio gig at the Intercontinental Yokohama Grand for just shy of a year with drums and bass, and I played many one-nighters as both a leader and a sideman. I recorded one album per year in this period; four albums all but one of which featured mostly my original compositions. I feel that the musicians in Japan, expat and local alike, welcomed my unique brand of jazz with open arms, and my recording success in this relatively short time is but one example of that. 
One of the chief highlights of my live performance experience in Japan was playing with Philadelphian-born drummer Gene Jackson. Gene 'cut his teeth' early in his career as the drummer of choice with Herbie Hancock for almost ten years, Dave Holland for a few years, and many, many other top jazz artists across the globe. Gene was recommended to me by then Tokyo-based drummer Tommy Campbell (formerly with Sonny Rollins and Dizzy Gillespie), whom I also played with while in Japan. 
Gene and I hit it off from the very first downbeat, and to this day, he's one of my favorite drummers to play with. I had been performing often with Japanese pianist Hiroshi Tanaka when I first met Gene. Hiroshi and I were regular partners on The Imperial Hotel duo gig and he recorded on two of my albums, Everybody's Got a Name and Two's Company, Three's a Crowd. After I brought Gene to Hiroshi's attention, the three of us began playing together as a core trio. As the only Japanese native of the core trio, Hiroshi helped with the organizing of gigs, schedules, and various sidemen. In 2008, we did two shows that were particularly memorable. 
One was March 29th at Yokohama's Bar Bar Bar, a wonderful jazz club where I was (gratefully) in rotation, and this performance was televised live for a TV show called, Yokohama Sounds. The other was one of my performances at Tokyo's JZ Brat on June 19th. Both of these shows featured a very receptive audience and a stellar line-up of myself leading on guitar, Hiroshi Tanaka on piano, Gene Jackson on drums, and Canadian bassist Brent Nussey (one of the top bassist's in Japan and formerly with Diana Krall) rounding out the quartet. 
These performances were special for me because of the overall   quality of the shows: the venues were great, the audience was great, and my music was brought to life by some of the best musicians I've ever had the opportunity to play with. The chemistry and mutual respect among us on stage is evident. I am gratified that both of these shows were captured on video and will be released on two albums. The first album, scheduled for release in Feb. 2023, is of the June '08 show at JZ Brat and will be titled, Greg Chako - Tokyo Live! 
These live recordings capture me in my prime as a performance artist on the Japanese jazz scene and incidentally, are the first records I've ever made with the guitar, piano, bass & drums quartet format. 
The physical CD Greg Chako - Tokyo Live! contains 7 songs: 
Hindsight - Cedar Walton 
Wave of Love - G. Chako 
Yamanashi Snow - G. Chako 
All Roads Lead Home - G. Chako 
Cute - Neil Hefti 
Takachan - G. Chako 
Ojos De Rojos - Cedar Walton 
And the digital release adds 3 bonus tracks from the same show: 
Next - Frank Wess 
Marilyn's Dilemma - Billy Higgins 
A Felicidade - C. Jobim