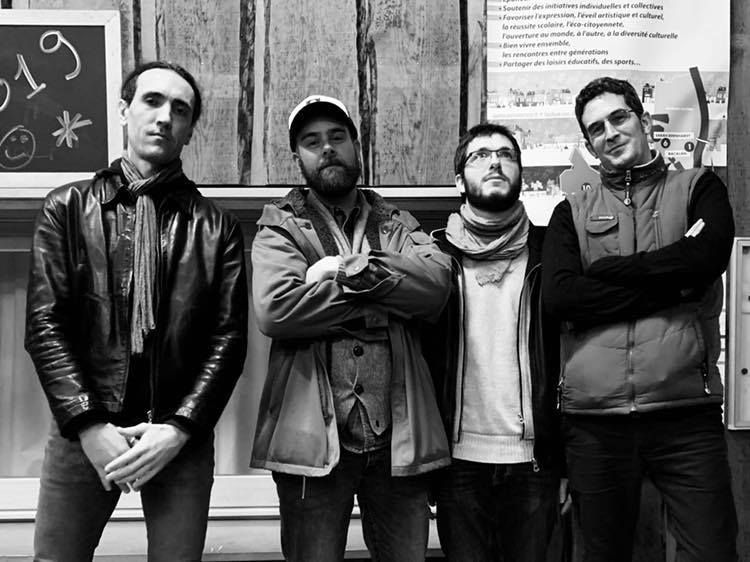 Happy New Year! 
I'm back with my first review of the year, a French post rock instrumental project named La Drache. Now I'll be first to admit that instrumental bands can be hit or miss both in popularity and talent. There aren't many Khrungbin level bands out there that can capture an audience of consistent followers. 
That's a lofty bar to set I know but musicianship and production are in the spotlight when it's all you hear. That said, La Drache is an indie post rock delight. I found myself listening to their latest EP "Petrichor"on a endless loop trying to figure out if I had heard it before. 
This is a good thing. 
When I can associate something visually without the aid of a music video, you automatically become something I seek out. My time in France was a ton of house and electronica music from almost every angle with seemingly no mention of other genres that weren't from other countries. 
La Drache makes me feel like I didn't look hard enough to find this obviously budding genre in Bordeaux. If these guys are what the region have to offer, the future is bright, and I need to do far more research on French post rock. With a full studio output, getting better with each session, I feel like they can carve themselves a nice niche for in a difficult but wide open genre.
- KL Martin, BMN Contributer
3143 Management