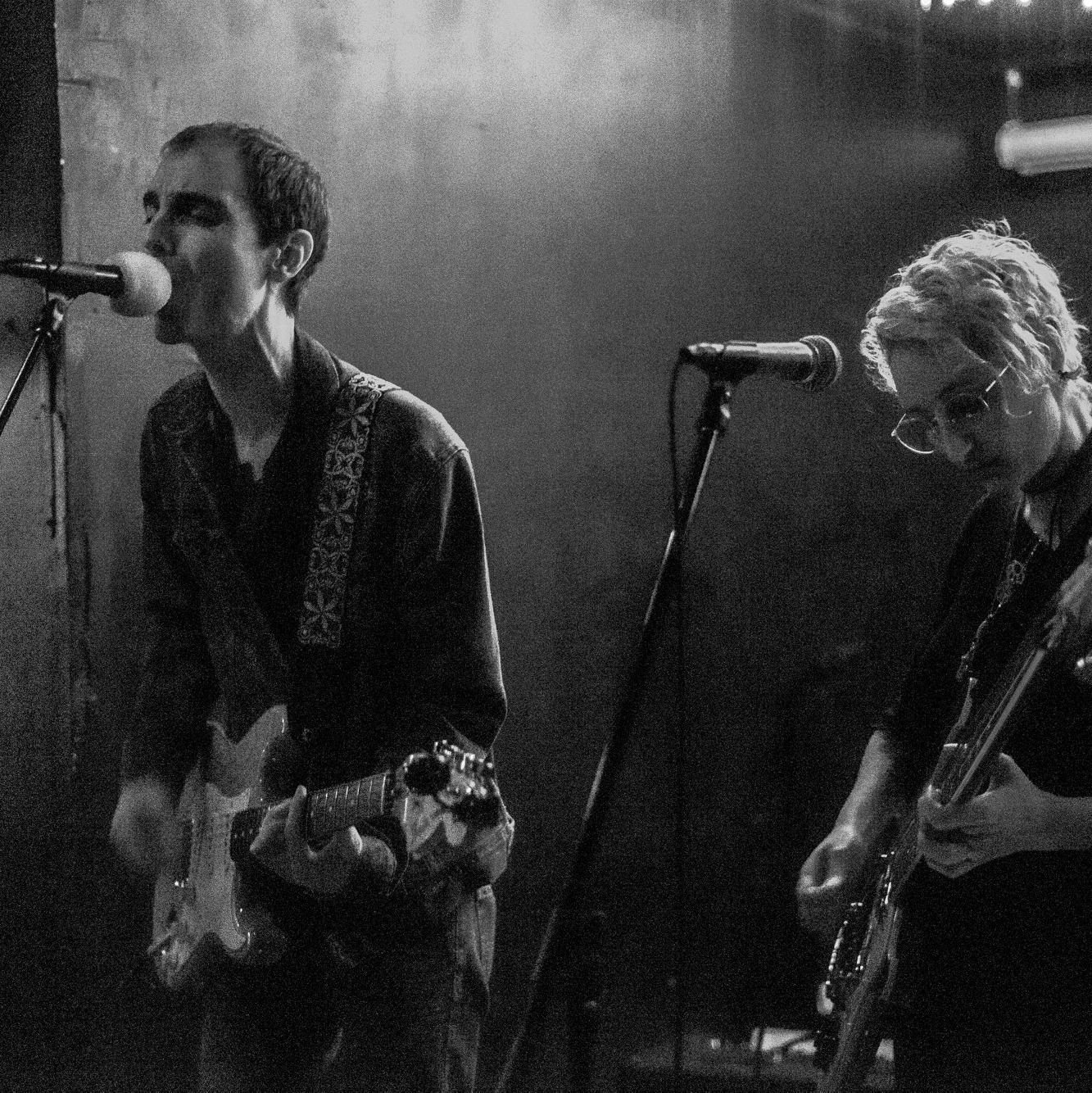 Favorite Friend Records are back with their second release following last year's CR & The Nones. Hanford Reach's debut full-length After Image, scheduled for release in May, is the second release upcoming for the label run by Tom Gallo of Look At My Records Podcast fame. We were only sent the single "Malibu Grey Shades" but the rest of the upcoming LP boasts inspiration from the trippy psychedelic bits of the SST catalog. Well that musical statement has out music nerded me because I really only know the punk and noise bits of the SST records catalog of the 80's and I'm not really familiar with anything on that label that I'd call "Trippy" unless you are referring to Universal Congress Of or Cruel Frederick the 2 jazz acts that SST had at the end of the 80's. That's all ok, because I understand that sometimes artists do feel completely inspired by something that sounds nothing like them. 
As I dove into the new Hanford Reach single "Malibu Grey Shades" I hear more bits of 80's bands like The Cure but I can also name a handful of newer bands local bands that I feel are more in line with this, but maybe it's just coincidence. First the vocal actually reminds me a lot of Eric Goldberg from the Sniffling Indie Kids label and his multiple projects like early Delicate Flowers, All Sensory Void and his own solo projects and the other band I hear is Minneapolis act LC Flowers. Eerily if I heard this with no context I might think that's who it was, but maybe that's because we recently reviewed that record. Again, this is probably more likely because something that was going on in the 80's or 90's inspired all of this music. I have to be honest back during that time period I wouldn't listen to anything like any of these bands but it's refreshing to hear this now after so many years of indie stuff sounding a very certain way. As I listened for a third and fourth time I'm reminded also of Sunny Day Real-estate, not only in the drumming but the chorus of the song has a similar vocal cadence and tone to songs from "Diary". It's almost like the drummer and singer leaving and forming a band with an 80's pop group that dabbles in prog rock. 
Overall the song has structure interesting enough to keep you hooked and although the vocal at first comes off a little nasally it actually grew on me the more I listened to it. It made me curious enough to want to hear the rest of the album. What impresses me more is Favorite Friend's ability to find hidden indie gems and I'm looking forward to hearing more from them.
Facebook
Instagram
Bandcamp
Spotify
Favorite Friend Records
- Sam Lowry, BMN Contributor