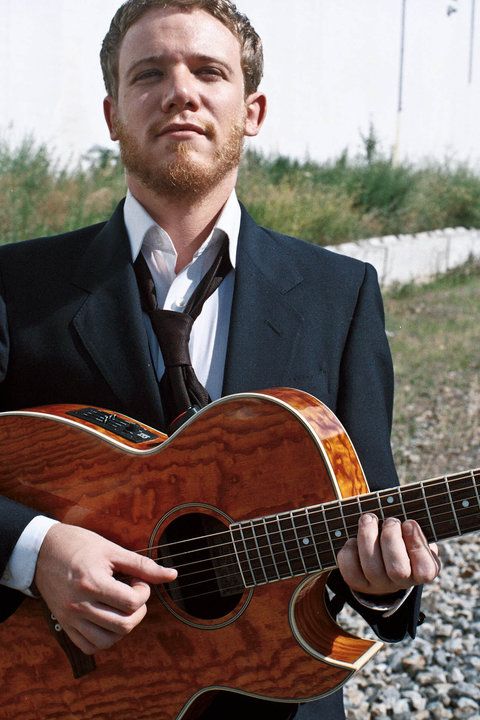 If you haven't heard of Hawthorne, NJ's Don Ryan you are missing out on one of the most exciting indie folk acts around. Coming off his latest release Warwalking, which is an amazing collection being released by Mint 400 Records in 3 parts, "Lady Codone" is just one of the amazing tracks from part 2 which was released in 2021. Ryan has a raspy Tom Waits type voice and the musical chops of any metal guitarist you can name from Dimebag Darrel to Slash, but he takes that intensity and dark driving folk with it. Warwalking Part 3 is on its way this year but making sure that listeners really delve into Parts 1 & 2, Ryan has made a series of videos and has made certain tracks a focal point of this 3 part epic album. 
Here's what the man himself had to say about the track "Lady Codone": 
This song is, dichotomously, a pleasant yet painful reminder of one of the darkest periods of my life - a time during which I had been drinking far too much and far too often, and just generally living the spiritually empty lifestyle of a through and through profligate. Too much never seemed to be enough. 
Looking back, I think the underlying (and unconscious) intention behind this lifestyle was to stow away so much of my pain and unrelenting sadness that I would never directly have to face it for another single moment. Clearly, this was exceedingly unrealistic. Not to mention, my heart was simply not really and truly set on that kind of darkness. 
What I really wanted was to create. I wanted to step confidently out of the shadow of my own creation, hurl the weight of the world from my shoulders and declare some minor victory over the pitch black. 
But although this modicum of fairly unadorned happiness was what I truly desired, I plainly wasn't there yet. So I did my damndest to try and sing the darkness right out of my soul. 
And man, was it ever black. 
And in a phrase, that is precisely what Lady Codone is about: pitch blackness. 
The whole first verse of Lady Codone is an homage to Daniel Johnston's "Devil Town", though mine has a bit of its own flavor, considering Johnston and I didn't spend time in exactly the same rot-on-every-corner "devil towns".  
The video, of which I am particularly proud, came about from splicing together snippets of a brilliant Estonian animated art film created by Rein Raamat called "Porgu" (which, in English, translates to "Hell"). 
Never before had I encountered something that so perfectly visually captured what I had intended musically. And editing Raamat's masterpiece "Porgu" (itself borrowing heavily from early 1930s Estonian visual artist Eduard Viiralt) into the video for Lady Codone simply flowed like a premium vintage of wine. It was truly a magical experience, a fortuitous gift from the "creative gods" that Raamat's animations based upon Viiralt's engravings worked so seamlessly over my own music. 
That selfsame artistic heartbeat shared by three artists of divergent expertise and across not only physical oceans, but oceans of time as well - it is something I will always treasure.
- Sam Lowry