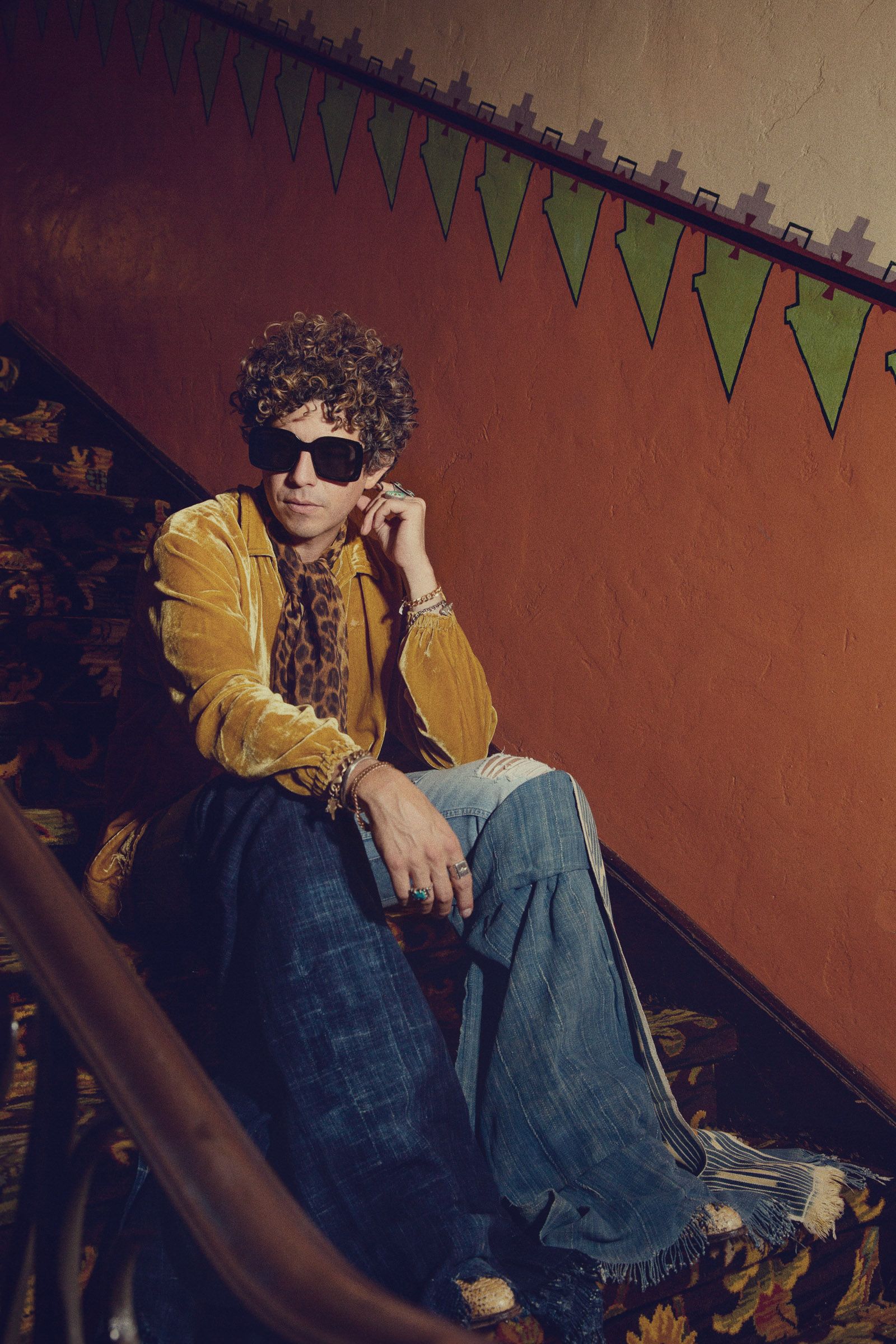 A lead player in crafting the sound of the Southwest indie scene for the past two decades, Lopez will drop his 4th studio album, TIDAL, in May 2023. According to Popmatters: "TIDAL's debut single, "3000 Stories," is indie rock and folk this side of Elliott Smith, finding its mellow vibe in subtle, undulating synths, guitar tones, and soft-sung vocals. It's a gorgeously crafted, unassuming first single that sets the tone for something special from Lopez in the coming months with TIDAL." 
Lopez released his first solo album Ultra in 2011 to international acclaim. Rolling Stone Germany described the record as "Psychedelic chamber-pop with the surrealist touch of Dalí." After touring across Europe and the US as the opening act for KT Tunstall, Giant Sand and Heartless Bastards, he released Static Noise in 2014, followed in 2018 by Prelude, a lo-fi 10-song album written and recorded in his Armory Park bedroom during a two-week period. 
 How did the band form?
I started playing guitar when I was 12…so it's been about a million years now. One of these days I might actually sound good.
 Previous musical projects? How'd you first get into music?
I've been a hired  gun for touring acts like  KT Tunstall, Calexico, Nouvelle Vague, Mexican Institute of Sound, Giant Sand….The first indie rock touring band I started was called Mostly Bears back in 2006. We died in 2009.  I started the psych /cumbia rock project, XIXA, in 2013. We're still active. And I've been putting out solo albums since 2009…I'll always be doing the solo thing. It's like brushing my teeth. Just gotta do it. 
 First concert that you ever went to?
Santana at the Pima County Fairgrounds in Tucson, AZ. I must've been 10 years old? Not so coincidentally the first time I smelled weed.  
 
What's your writing process like? 
These days? Typically I don't start until after 8pm. There's usually some mezcal involved. Some edibles. And sometimes psilocybin. I demo songs at home on pro tools. Then when they sound fully formed, I take the song(s) to Dust & Stone Studios in Tucson, which my band XIXA owns and operates, and I record them there.  
 
What other artists or songs inspire your music?  
I love Peruvian chicha, French Chanson, Brit pop, singer songwriters like Nick Drake and Elliott Smith. I mean I love a whole lot of stuff, depending on the hour of day. But this playlist is mostly chill rainy day songwriter-y stuff.
What's the live experience like and your philosophy on playing live? Do you think the music live should be identical to the recorded version or should it be it's own thing?
There's a proper time and space to represent the recorded version of a song while on stage. But there is certainly a craft in taking that recorded product and finding a new shape for it – a shape that better accompanies the performative aspect of the song. 
Has the band toured? What has the touring experience been, best shows? worst shows?
Lots. I'm in Cologne, Germany now on tour. I've had many great touring experiences. And a handful of really bad ones. One of the first tours I did was with a band called Mostly Bears, which I co-founded when I was 22. We toured across the country several times. One time we were playing a show in Minneapolis, Minnesota…and a local punk band was headlining. They brought approximately ZERO people to the show. And didn't watch our set. We had a long night drive to Chicago the next day, so as they played their headlining set, we started to pack up our merch and head out. The lead singer, from the stage, started cursing at us for leaving early. And then the stopped their set and followed us outside to the parking lot where  I Had broken a glass beer bottle to fend them off while our sound engineer got the getaway vehicle. There was some yelling back and forth..some threats made…and in the end, we got into the tour band without any incident. But for a second there, I thought we were gonna get jumped by 7 or a 8 local punk rockers. One of them, by the way, was the local promoter haha. On the way out of the parking lot, there was a woman selling roses. I bought a dozen and had the woman distribute them to our new punker friends. The End. 
What's up next for the band?
New solo album, TIDAL, out June 23rd. Then hopefully more touring throughout the summer and fall 2023. 
Links to Socials: