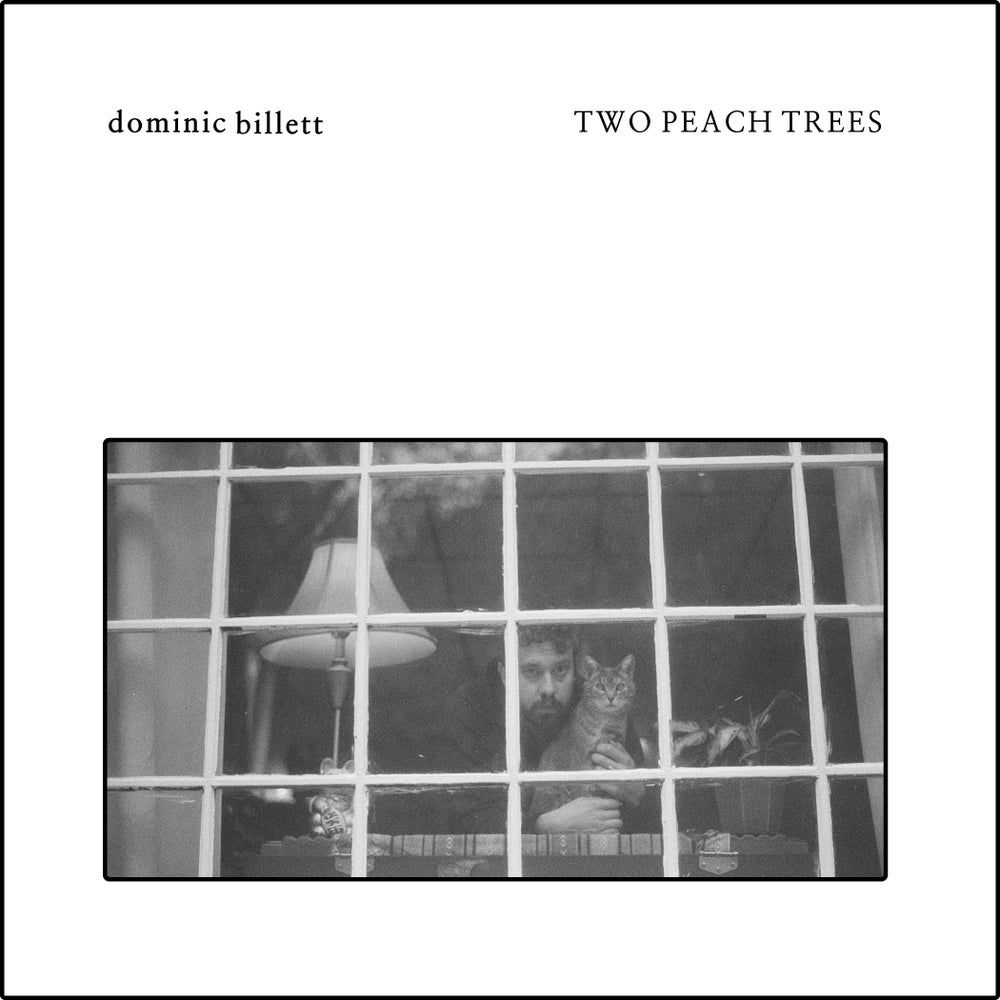 The Perpetual Doom label presents Dominic Billett's debut LP "Two Peach Trees" and it's a pleasant mix of many styles across the indie spectrum. Track one "Satisfied Heart" is reminiscent of something maybe by Eels. Track two "Merida" has such a light and airy synth sound it's almost like Beirut or Vampire Weekend but very subdued and relaxed. The vocals are so smooth and don't have any bit of abrasiveness. Almost reminds me of Elliott Smith's style but with a different vocal tonality. Track three "The Image" feels almost Beatles-esque, a very John Lennon vocal delivery and melody. I could easily see a release like this being compared to Jeff Tweedy as well but the vocal is definitely less grizzled. 
"Stepping Stone" wakes you up a little bit as a buzzier synth tone repeats throughout the track, it's a little jarring from the pleasant mellow sounds from the previous four tracks. The songwriting is great throughout and although every track seems very different from the next it all fits together as a cohesive album. The production is something to marvel at as every track sonically has something unique about it. As you go track by track it's easy to infer that this is a musician that is well versed and has a wide array of music that he listens to. There are bits and pieces from many eras, but it's all combined to create something new and modern. 
What I do find interesting is a few tracks seem to have more bite than the others and are a little less pop. For instance a track like "Tropical Countries" I could easily see being a b-side to a single instead of an album track but I don't mind it as a lead in to the final third of the album. A track as beautiful as "A Lovely Window" I'm surprised to hear so late in the track order as it feels like it should maybe be a focal point. The album finishes up strong with tracks like "Rose" which are obviously pushed to the end of the album because they stretch to the 7 minute mark but create a nice atmospheric tone as the album drifts to an end. The track "Thinking" feels like a final track as it's the sparsest thing on the album. Overall a solid release filled with enough twists and turns to keep it interesting throughout and introduce you to all of the facets of Billett's songwriting.
The album drops April 9. Pre-order the cassette here.
Instagram
Bandcamp
Perpetual Doom
 
- Sam Lowry