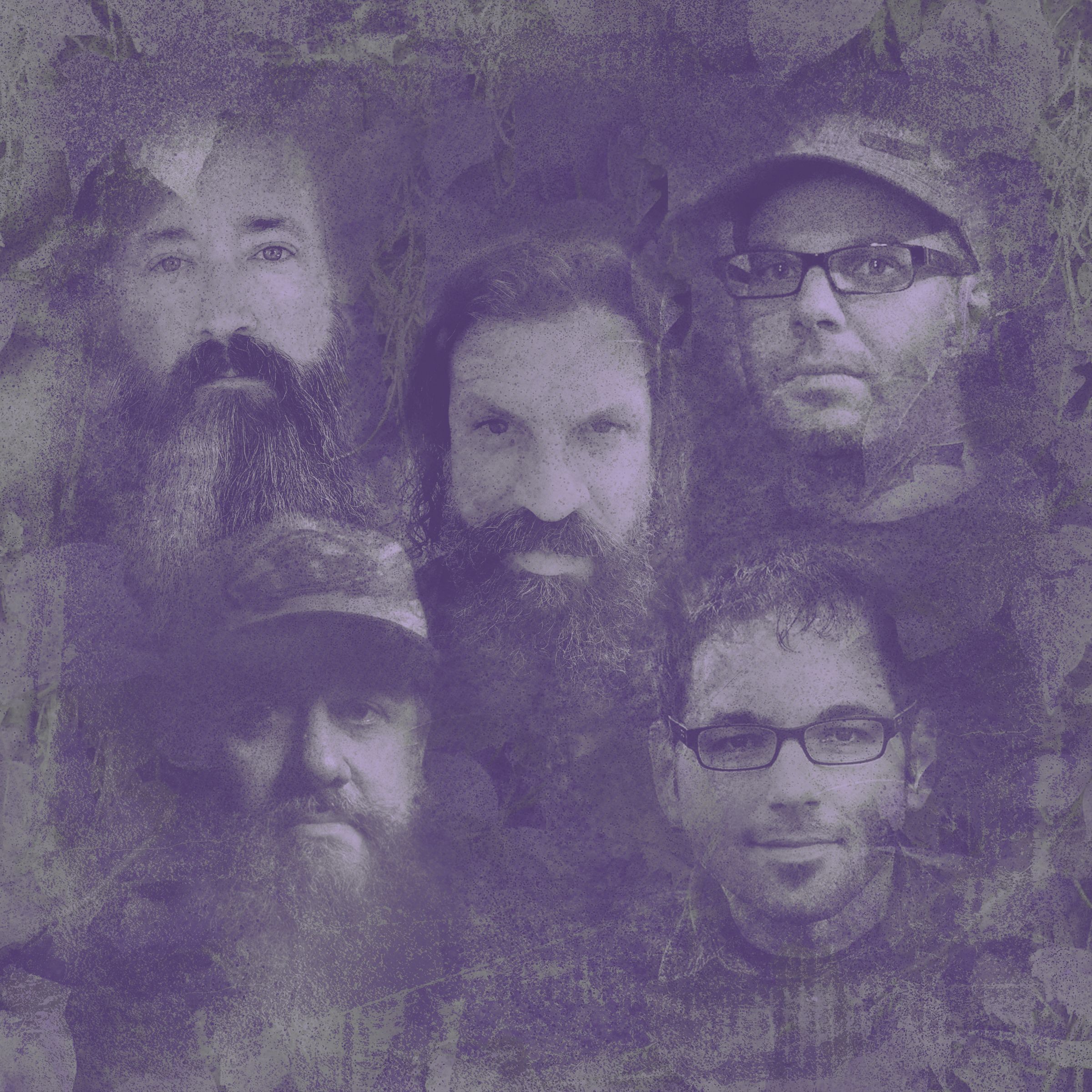 It's been interesting (for lack of a better word) watching the soundscape of rock music change over the course of the past 15 years.  The shelf-life of full-length albums is a lot shorter and Spotify is the prevalent platform for discovering new music. With a lot more to prove in an industry where the art (sadly) seems to be increasingly more disposable, some bands have reacted musically with shorter songs and/or less material per release.  I won't be presumptuous in my attempted assessment of the new EP "Nebulosity" from New Jersey's (Damn) This Desert Air; what I will say is that DTDA have made a hard-hitting release that will please even the most impatient of rock fans, all while honing the sound they've worked to craft since their last release "Pyramids" in 2013. 
"Body Anchor (Back in Atlantis)" opens the EP with a huge chorus.  This is called a "pro-move."  Drums kick us straight into it, followed by a big major chord and Craig's strong vocal delivery which is truly a highlight on this release.  The lyrics are a survival tale of someone grappling with their own self-destructive whims.  "I throw away device, rationale asking, 'why, why are you so manic?'"  The song creates a center for the rest of the EP to work from, and I really like that about the sequencing here. 
"Reach" begins with a warm guitar driven intro and the band comes in pretty straightaway into a soft verse that builds up through a two chord pre-chorus, and into another big chorus where Craig's vocals are the star.  The guitar intro comes back for a second verse, but this time, we see the appearance of what sounds like an organ, mixed with piano and acoustic guitar.  "Lonely Train" works great as a third track with a reverby delayed guitar intro that brought back memories of 2000s post-hardcore, ala Circa Survive and a more tame Deftones.  The EP closes with the ballad-esque "Cauterize."  The song could've easily been transformed into just another novel "acoustic" track (sometimes those songs are fucking really good, and other times they are not), but they went with an interesting format here: a picked bass with a chorus effect on it and some supplemental synth, where Craig can really allow for his dynamic abilities to showcase here.  Many releases aim at vamping up the listener for a big ending, but this one finds a huge catharsis in ending with a minimal presentation with sociopolitical lyrical overtones. 
The production from esteemed producer Chris Badami of Portrait Studios allows this band to clearly do what they do best.  The hard drums and growling bass stay relatively grounded and tight to allow the guitars to interact and venture off a little bit, creating space in each track. 
This release is an impressive effort from some incredible musicians.  
- Eddie Templeton, BMN Contributor