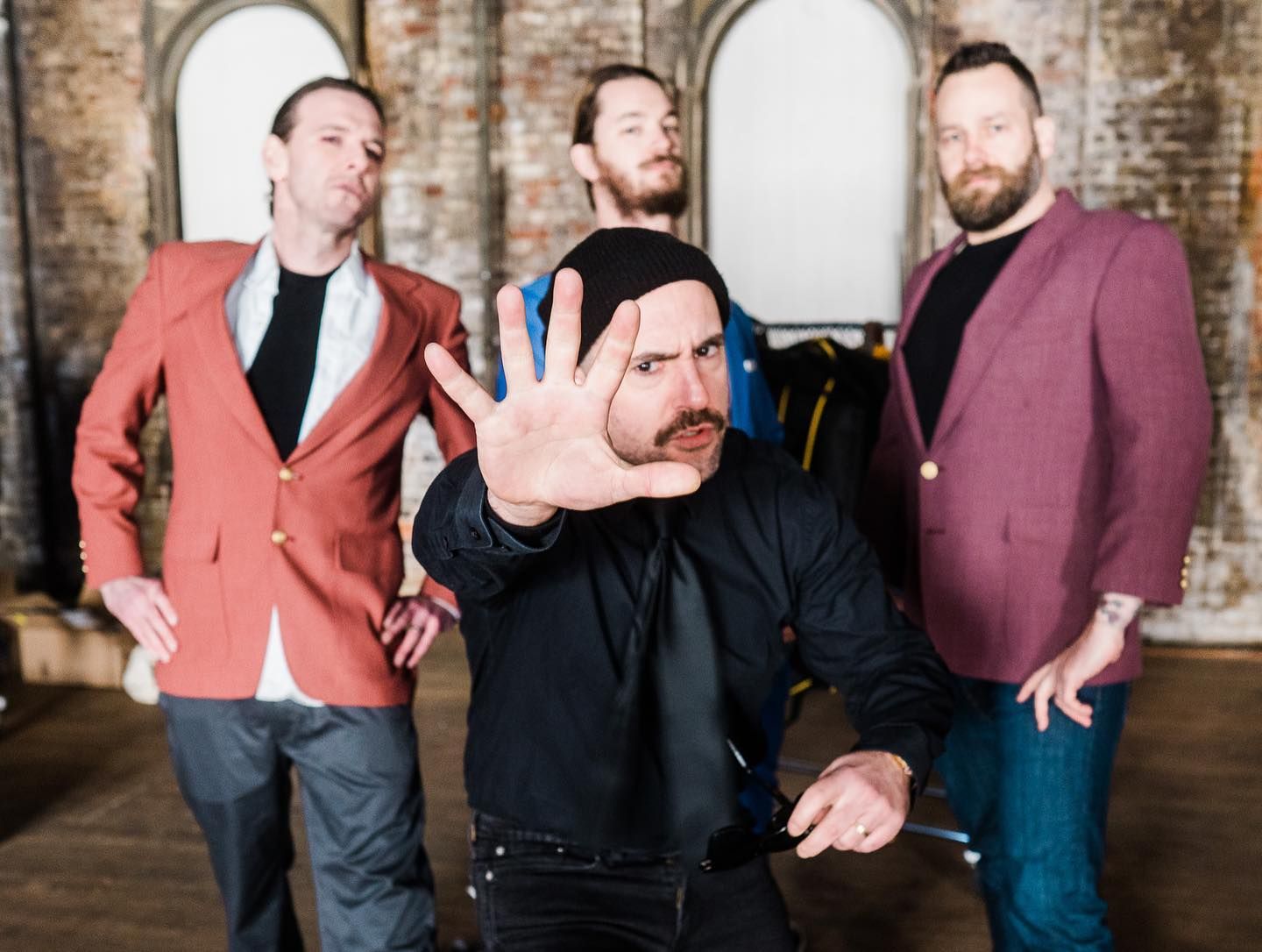 A Wilhelm Scream have returned with, yet another, delightful single and video from their highly anticipated album "Lose Your Delusion" entitled "Figure Eights in My Head." On a personal note, growing up with AWS as part of the soundtrack to the last 18+ years of my life, I feel like I've gone on the journey through their career with them. From the philosophical and relational perspectives on "Mute Print" and "Ruiner," all the way through to the more personal endeavors lyrically explored on this new record, AWS proves that they're more relevant than ever. "Figure Eights" details their realized childhood dream of enduring meaningful lives in music with a video of frontman Nuno's son playing in the garage with a band of other kids. The song is a wonderful and positive gage of the band's maturity especially considering the (albeit warranted) bitterness towards the music industry expressed on "Career Suicide." Nostalgic without being sappy, this song reminded me of a time when I was young and hungry for tomorrow. AWS clearly hasn't lost that hopeful glimmer, and today we are sharing that glimmer with you. 
"Lose Your Delusion," their first record since 2013's "Partycrasher," is out now via Creator Destructor Records.
"This is our most unapologetically earnest album to date," said Reilly. "It's our fifth full-length record and it feels like our first in that we feel we have so much more to say and energy to put out into the world." 
A Wilhelm Scream will be making the following North American appearances in 2022 with support from Brendan Kelly and MakeWar on select dates. Dates below. 
- Ryan Struck
MAY 
11 — Quebec City, QC — L'Anti 
12 — Quebec City, QC — L'Anti (SOLD OUT) 
13 — Montreal, QC — Les Foufounes Electriques 
14 — Trois-Rivieres, QC — L'Entite 
JUNE 
02 — Cleveland, OH — Grog Shop ^ 
03 — Detroit, MI — The Sanctuary ^ 
04 — Chicago, IL — Cobra Lounge ^ 
05 — Minneapolis, MN — 7th St. Entry ^ 
06 — Bemidji, MN — Rail River Folk School ^ 
07 — Winnipeg, MB — Park Theatre ^ 
08 — Saskatoon, SK — Roxy ^ 
09 — Edmonton, AB — The Buckingham ^ 
10 — Calgary, AB — Dickens ^ 
11 — Vancouver, BC — Wise Hall ^ 
12 — Seattle, WA — El Corazon ^ 
13 — Tacoma, WA — Airport Tavern ^ 
14 — Portland, OR — Star Theatre ^ 
16 — San Francisco, CA — Bottom of the Hill ^ 
17 — Los Angeles, CA — Roxy ^ 
18 — Santa Ana, CA — Constellation Room ^ 
19 — San Diego, CA — Casbah ^ 
21 — Phoenix, AZ — The Rebel Lounge ^ 
23 — Denver, CO — Bluebird ^ 
25 — Dallas, TX — Club Dada ^ 
26 — Austin, TX — Mohawk ^ 
28 — New Orleans, LA — Santos ^ 
30 — Tampa, FL — Crowbar ^ 
JULY 
01 — West Palm Beach, FL — Respectable Street ^ 
02 — Jacksonville, FL — 1904 Music Hall ^ 
03 — Atlanta, GA — The Masquerade ^ 
SEPTEMBER 
21 — Brooklyn, NY — Saint Vitus 
22 — Baltimore, MD — Metro Gallery 
23 — Norfolk, VA — The Taphouse Grill 
25 — Birmingham, AL — Furnace Fest 
27 — St. Louis, MO — Ready Room 
28 — Cincinnati, OH — Northside Yacht Club 
29 — Millville, PA — The Funhouse 
30 — Philadelphia, PA — Kung Fu Necktie 
OCTOBER 
01 — Cambridge, MA — Middle East Downstairs