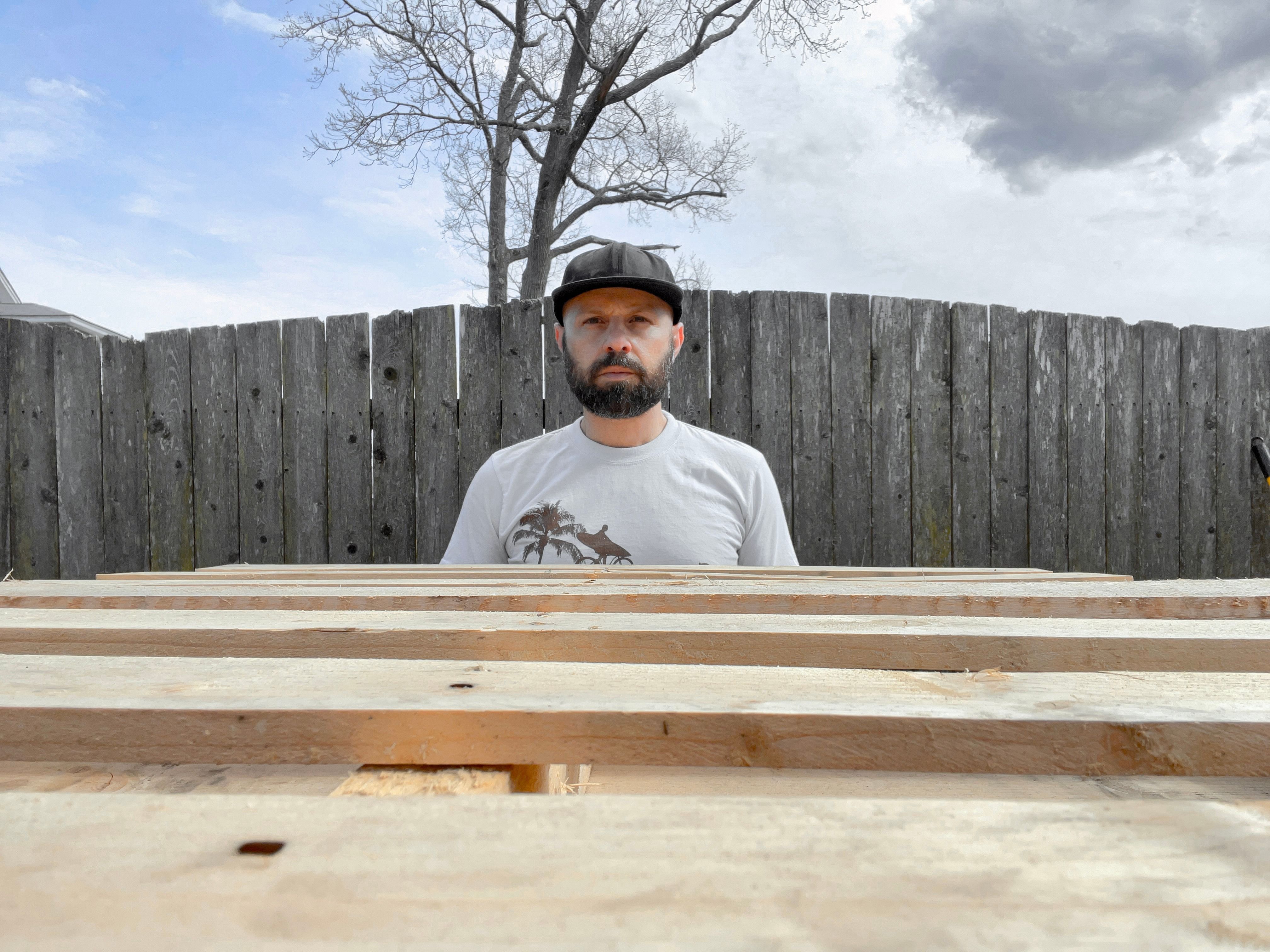 On 4/15/22, Mike Chick released his debut LP, "I Don't Write Love Songs", via Mint 400 Records. "I Don't Write Love Songs" is a compilation of singles Chick has released over the last few years plus his "More Sh*t To End Up In A Landfill'' acoustic EP. The album also includes two unreleased songs; "The Sea is Free", featuring Emily Bornemann of Dentist and "Share of Moves", which Chick says is definitely about love. Mike Chick who you may know from the band Yawn Mower says this album has something for everyone! We caught up with him and asked "What makes you tick?" and he replied with a  one word email "This!" followed by the playlist below:
Then we said, "No seriously, we're writing an article and the word This is not going to suffice, so what's the album all about?" 
"'I Don't Write Love Songs' isn't a completely accurate statement in regards to the music that I write. There is love that goes into all the music I make. I mean, I wouldn't still be doing this if that wasn't the case. There is a love for having your friends play on the songs that you wrote. A love for feedback. A love for fuzz pedals. A love for "ooohs" and "aaahs". And a love for creating something that didn't exist before you strummed the right pattern of chords", says Chick. 
The picture on the cover of "I Don't Write Love Songs" is one Chick took himself on a photocopier years ago. "I had this picture at my desk and always thought it would be used for something, someday." I also had the title "I Don't Write Love Songs" in a notebook. One day I matched the two and thought they would work well together, but didn't have the songs. After releasing all these singles and EP's over the years, I figured I could form them into a compilation that would be wildly different, but a good snapshot of my musical life.
The album features a slew of Asbury Park area musicians that Chick is grateful to have collaborated with over the years. Sam Bey, Nick Bock, Emily Bornemann, Brian DeMello, Mike Depko, Nick Kaelblien, Rudy Meier, and Bob Paulos are featured throughout the record. Bill Bourke, Pat Noon and Paul Richie handled recording and mixing of the songs and the whole LP was mastered by Azimuth Mastering, except for "The Sea is Free", which was mastered by Ryan Schwabe. Dana Yurcisin (of Grasser & Yawn Mower) and Chick worked together on the LP artwork, which is best witnessed on the compact disc version, available at Chick's live shows.  
Chick always a fan of collaborations with many of his Asbury brethren added this, "I'm a total fan of building the frame of a song, like a house, and letting others add what they do to the mix. I throw the idea out to people, and if we can make it work, that's rad. If it doesn't happen, I'll move on or do the part myself. No worries. Making music is an outlet for me to be creative and push things forward, like a wheelbarrow, so I don't want beef to get in the way of that."