As some of you may know from my articles on this site, I own Mint 400 Records. One day out of nowhere I got a message from an artist on my label Reese Van Riper and he said "Hey, Fulvio wants to interview you". That was all he said and I didn't think twice, I had no idea who Fulvio was and thought this was for some local zine or something small. Well Fulvio showed up to my house with a film crew and I had to ask, "What is this for again?".  Little did I know a Fulvio Cecere was a veteran actor who appeared in movies like The Hurricane, The Bone Collector, Paycheck and TV shows from The X-Files to Supergirl. Go check out his IMDB page, he's been in everything you can imagine on TV. So as Fulvio interviewed me in my messy basement studio he explained the scope of this massive New Jersey music documentary that he was working on that covered every kind of musician you could think of from small local people all the way up to NJ legends. From jazz to punk, Fulvio seems to know everyone. Here is my interview where he talks about the New Jersey music documentary he is working on. 
-Please first introduce yourself and your background as it relates to film. 
My name is Fulvio Cecere. I have been an actor for 37 years and have over 200 TV and film credits. I am also a Producer/Director. My first short film, The Regular Guy, screened at 20 film festivals and won several awards. I also produced two episodes of a wine and food show. I also directed 350 Days, a documentary about life on the road for Professional Wrestlers during the territory days. It is available on Amazon and numerous other platforms.
-Why a documentary on New Jersey artists specifically? 
This is my love letter to NJ as told through music. I wasn't born in NJ but I grew up here and was influenced by some of these artists and music. 
-With this upcoming documentary who are some of the notable people who have contributed? 
Tom Austin-(Royal Teens) 
Frank Pagano (Renaissance, Blondie, Springsteen) 
Christian McBride (Jazz Giant) 
David Thompson (Reese Van Riper) 
Neil Sabatino (Fairmont, Mint 400 Records) 
Ron Bumblefoot Thal-(Guns N Roses, Sons of Apollo) 
Frank Jeckell-(1910 Fruit Gum Company) 
Steve Brown-(Trixter, Danger Danger) 
Steve DeAcutis- (Sound Spa) 
Mark Tornillo (TT Quick, Accept) 
Jimmy Gnecco (Ours) 
Eddie Trunk (Heavy Metal radio guru) 
Tom Monda (Thank You Scientist) 
Ben Karas (Thank You Scientist)
Lenny White (Jazz Giant-Miles Davis, Return to Forever) 
This Curse Band 
Dave Leto (Rye Coalition) 
Charlie Calello (Four Seasons and various) 
Rufus Reid- (Jazz Giant) 
Lou Pallo (Les Paul Trio, various) 
Richie Ranno (Starz, Looking Glass) 
Tom Bialoglow (Duprees) 
Chuck Burgi (Al DiMeola, Bon Jovi, Billy Joel) 
Ted Poley (Danger Danger, Toyko Motor Fist, Prophet) 
Maz Mazza (Billy Monroe and Soul Survivors, Ted Poley Band) 
Carmine Appice (Vanilla Fudge, Cactus, Ozzy) 
David Snake Sabo (Skid Row) 
Florio "Uncle Floyd" Vivino 
Thom Sontag (Pegasus) 
Joey Brennan (The Pigeons) 
Ken Neill (Twisted Sister) 
Vinny Martell (Vanilla Fudge) 
Tommy James (TJ and The Shondells) 
Martin Pizzarelli (Jazz Bassist) 
Ken Levinsky (Jazz Pianist) 
Karl Latham (Jazz Drummer) 
The RevelBand 
White Tiger BandJohn Crisci-(King's Harem) 
Adam Bird-(Those Mockingbirds) 
Tory Ann Daines-(Those Mockingbirds) 
Charlie Calv-(Angel) 
Kodiak Band 
Julio Fernandez (Spyro Gyra) 
Lee Boice (Jetta Madge, Sweet Revenge) 
...and many others affiliated with the music industry.
-Who are your favorite NJ artists and who do you hope to interview that you have not gotten to yet? 
Bruce Springsteen 
Blondie 
Smithereens 
Monster Magnet 
Frankie Valli 
The Rascals 
...so many. But I'm getting there. Seventy Three interviews so far!
-Do you think NJ has something about it that makes a place that so many creative people come from?
That's what I'm trying to figure out with this new documentary. I'm in search of The Jersey Sound. Does it exist? What is it? Why does NJ produce so many famous musicians?
-As far as directing style, what other film makers do you look up to and hope to emulate? 
I don't know that I have a directing style or that there is a specific style that I want to emulate. I have great respect for directors like Ken Burns and Michael Moore but I'm not trying to emulate them. In my first documentary, the narrative is told through the answers of the interviewees. There is no narration.  This documentary will have narration and will be very different than the last one, hopefully something that is unique to me. 
-What's the master plan for it? Netflix? Movie Theaters?  
It started as a documentary but I now have so many interviews and footage that I am seriously considering making this a limited series. So yes, Netflix or other streaming platforms are the best place for it. However, I do plan on having a red carpet event upon it's release, hopefully in a very iconic NJ movie theater.
-What's your favorite music documentary and why? 
I don't know that I have a favorite but I have seen so many. Ones that stick out would be: 
It Might Get Loud 
Decline of The Western Civilization 
Wrecking Crew 
Anvil! The Story of Anvil 
Last Waltz 
Searching for Sugarman 
Woodstock 
Echo in the Canyon 
Quincy 
Miles Davis Birth of the Cool 
Hip Hop Evolution 
ZZ Top: That Little Ol' Band from Texas 
….so many really.
-Can you describe the process of finding who to interview? Was it planned or did one interview lead to another in an organic way? 
It was both planned and organic. I have an enormous list of people I want to interview because there are just so many great musicians from NJ. So I reached out to many either through management, agents, websites etc. Some were through personal contacts. What gives me great hope that I'm onto something great is that the word of mouth has been exceptional. Almost everyone I've interviewed, when the interview was over would say "you know who else you should talk to?"
-Was this your first directorial effort? 
No. I have directed some short films and reality based shows. I also directed a documentary about Pro Wrestling called 350 Days. The Jersey Sound is my second documentary. 
-How is acting in film different from directing, since you've done both?  
Two different beasts really. In acting I am at the service of the writer and director. I learn my lines, get in front of the camera and tell a story. As the director of a documentary, I have full control of what I want to say and how to do it.  Like playing two different instruments. 
-What have you learned from trying to put this whole thing together? 
You can do a lot with very little. People love music. People love music from NJ. I'm seriously addicted to music. 
-Any other information or anecdotes about the film? 
I have traveled all over the State and have interviewed so many people from different aspects of the industry. I have interviewed Photographers, Publicists, Record Executives, Custom Guitar makers and Engineers. This documentary will be about the entire history of music in NJ and from every genre. It will be epic.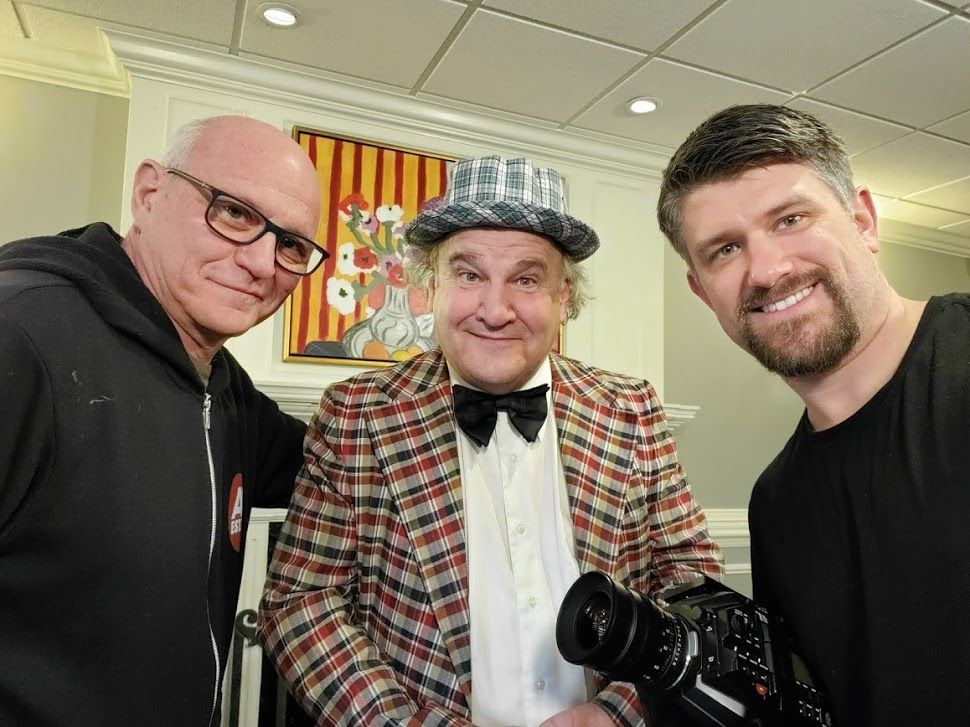 Uncle Floyd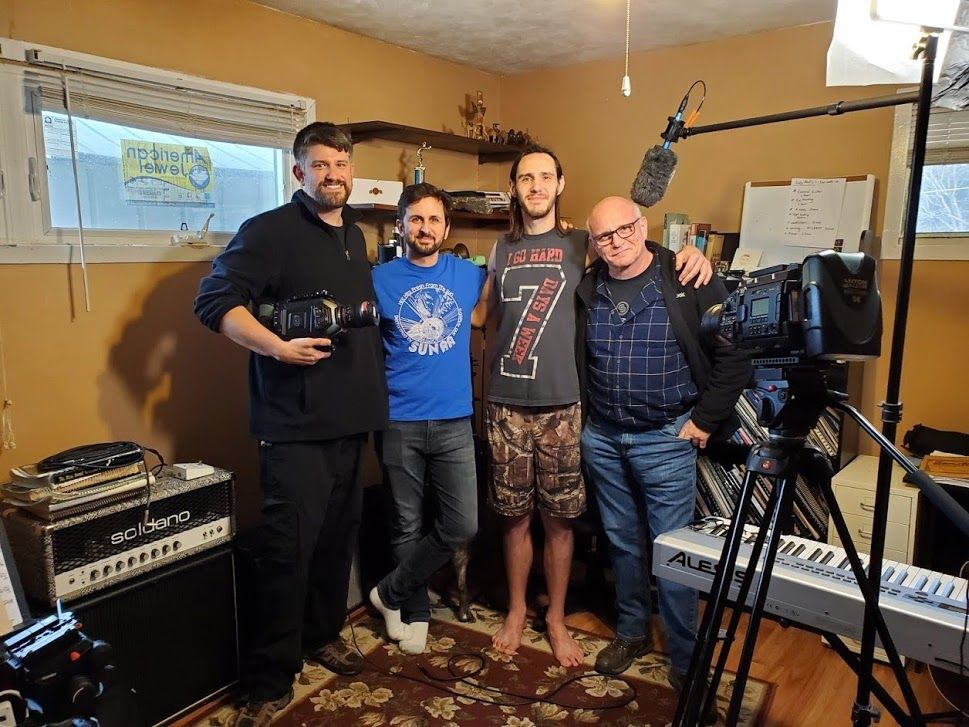 Tom Monda, Ben Karas of Thank You Scientist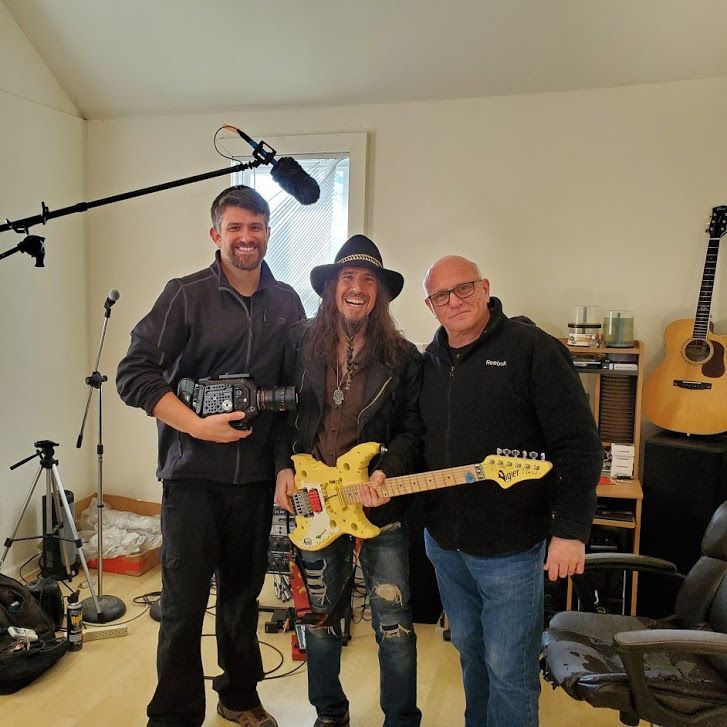 Ron Bumblefoot Thal of Guns N Roses, Sons of Apollo and more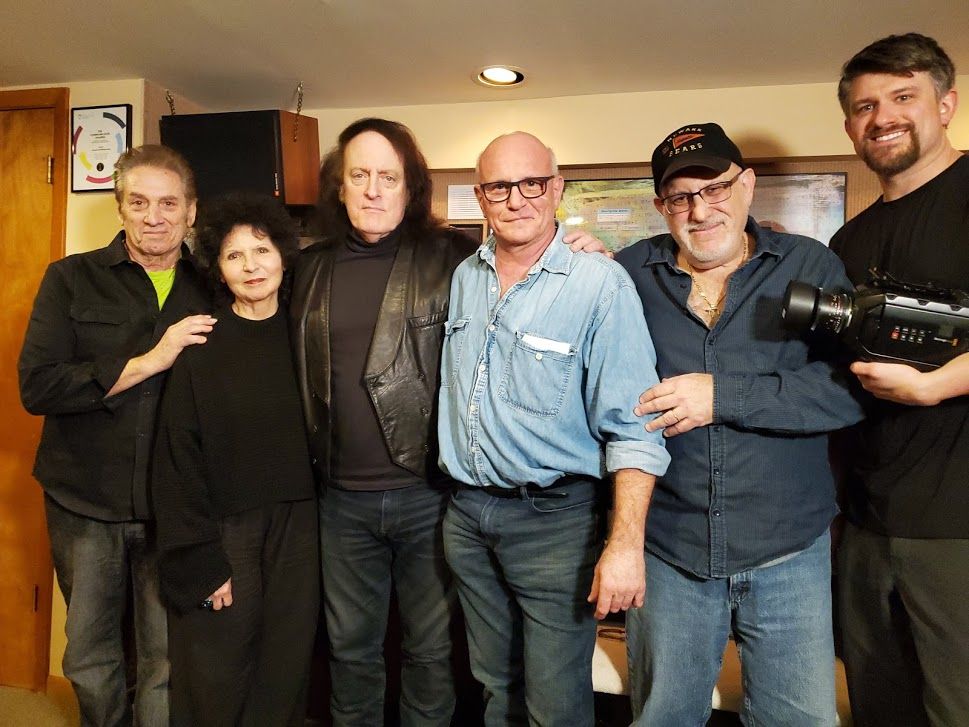 Jonathan Ashe, Carol Ross, Tommy James, Glenn Taylor, John Hedlund of Tommy James and The Shondelles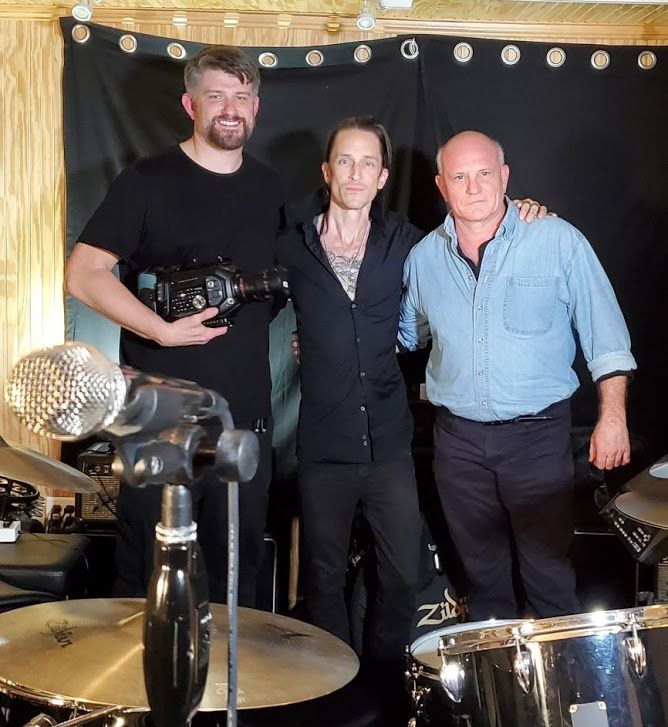 Jimmy Gnecco of Ours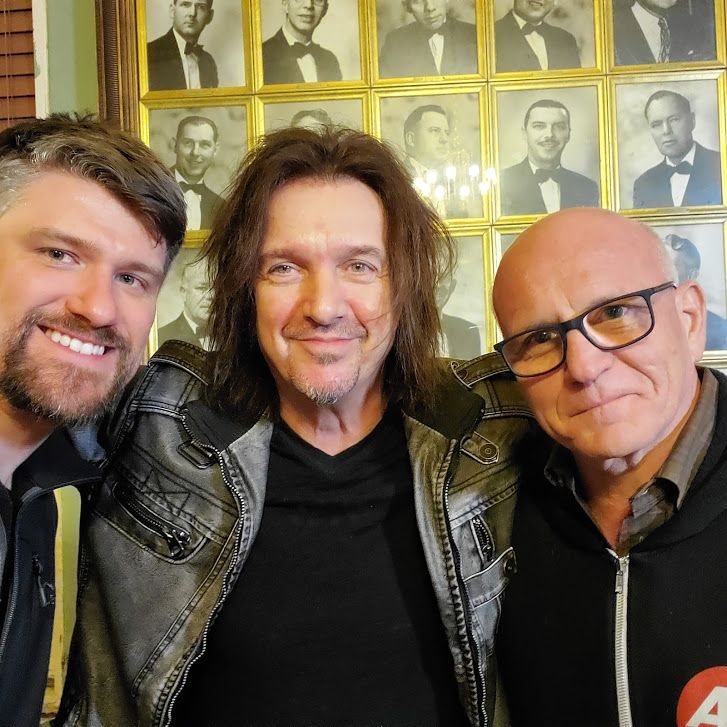 Dave Snake Sabo of Skid Row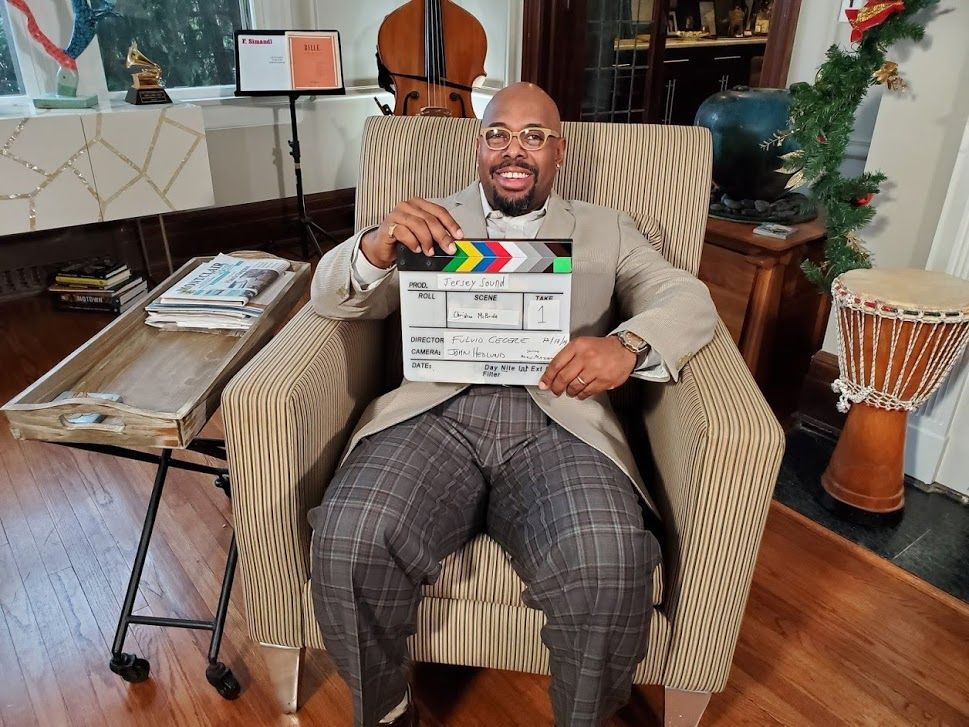 Christian McBride, famous Jazz basssist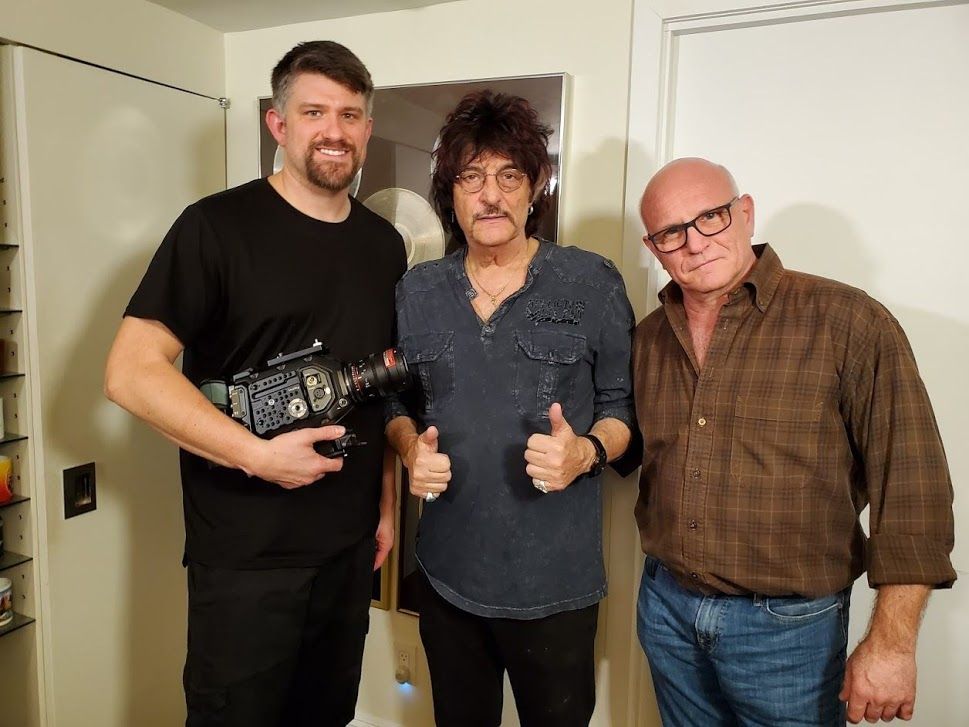 Carmine Appice, drummer of Vanilla Fudge, Beck, Cactus and more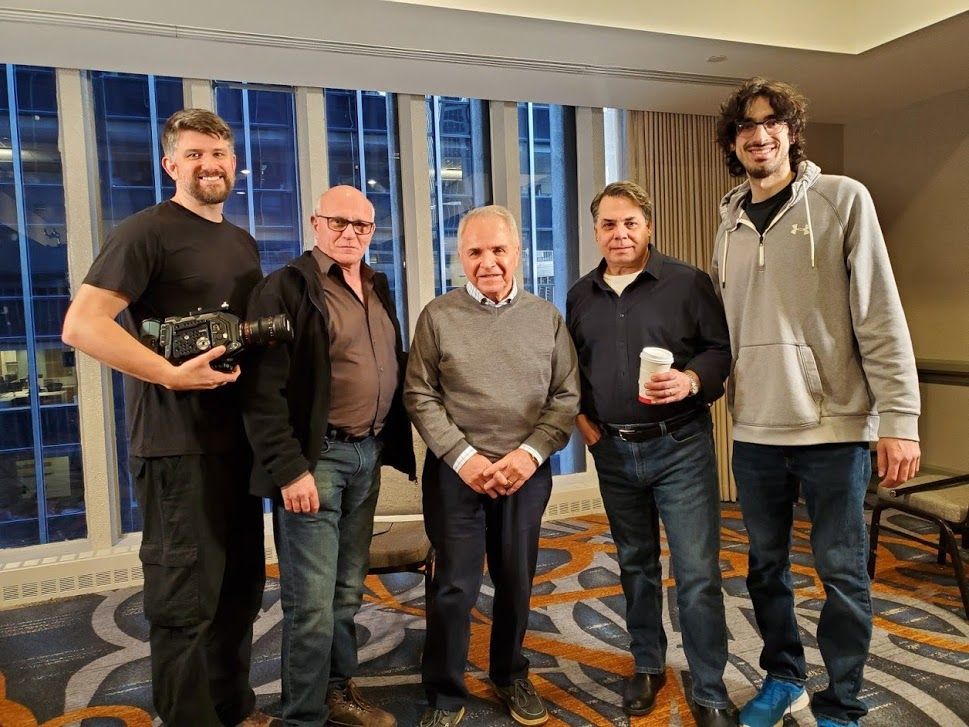 Charlie Calello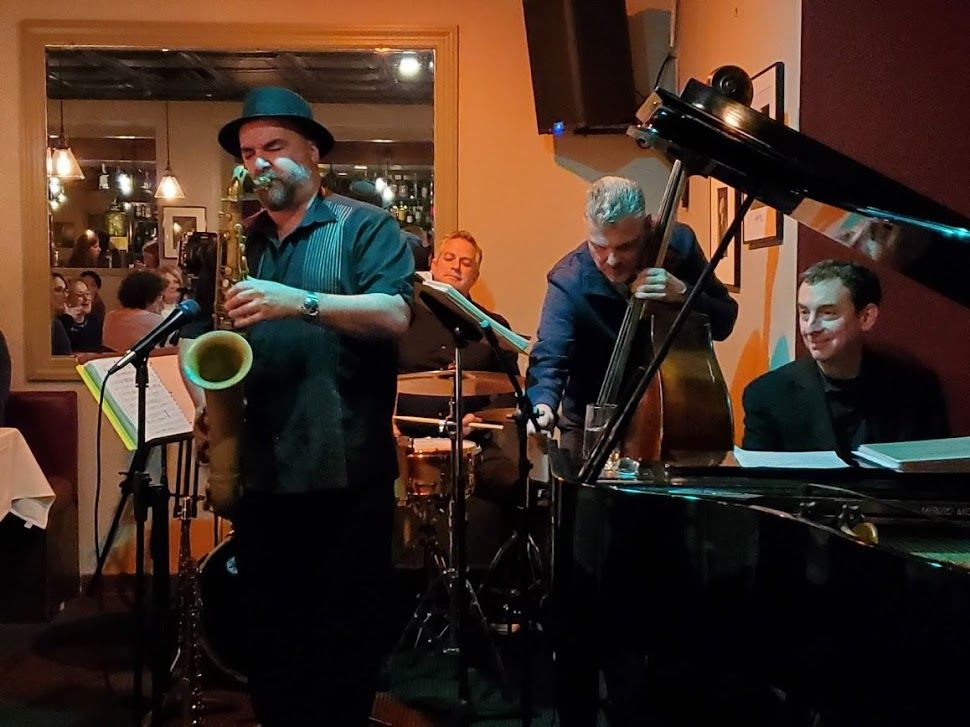 Jerry Vivino, Karl Latham, Martin Pizzarelli, Ken Levinsky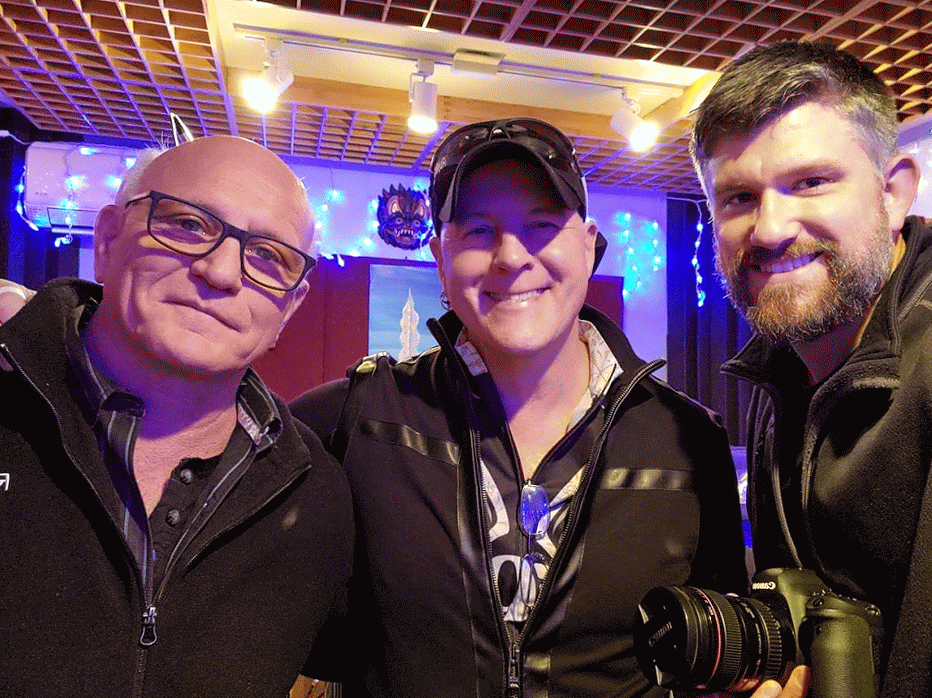 Chuck Burgi (Billy Joel)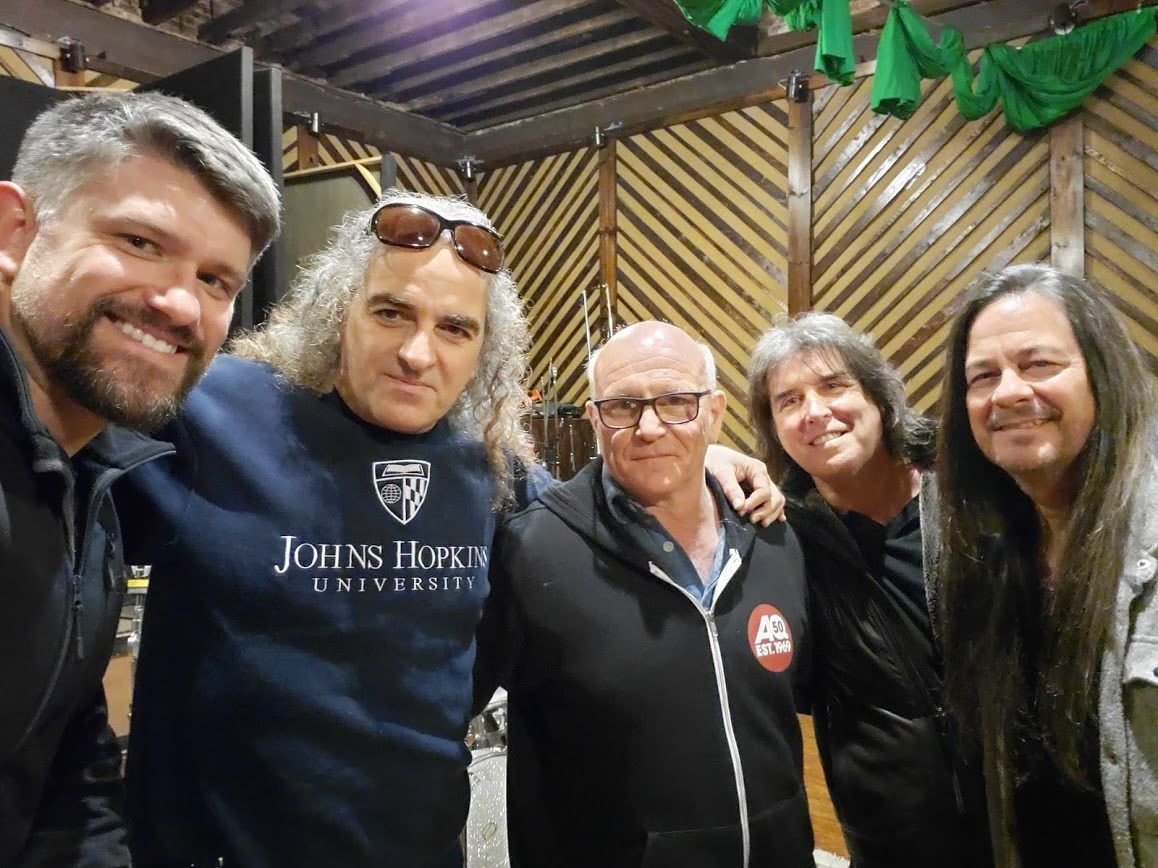 Joe DeMaio (Shorefire Studios)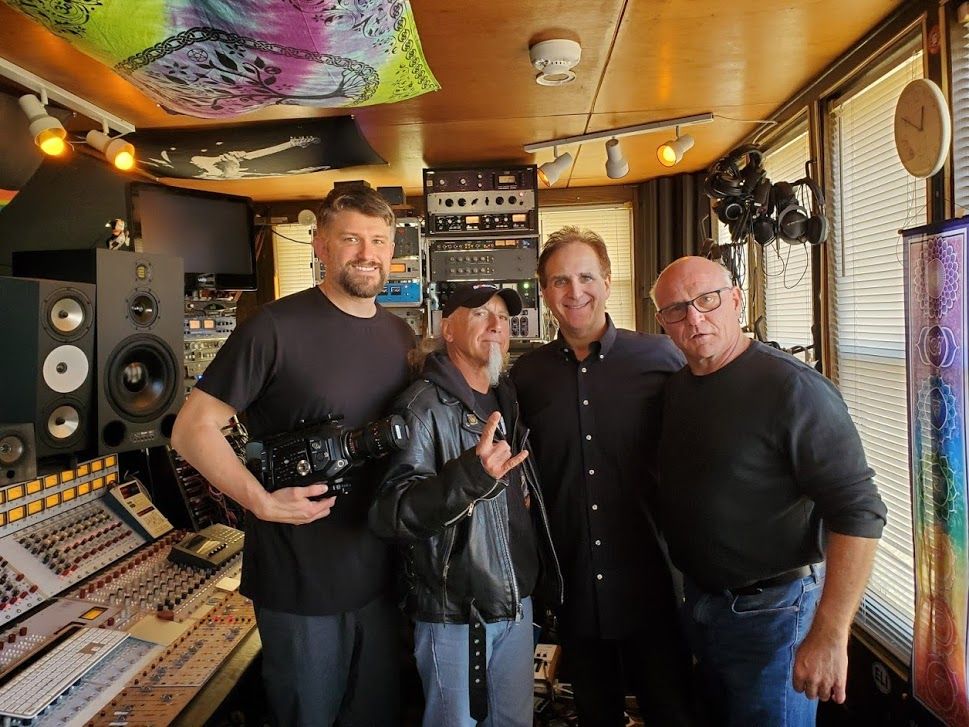 Mark Tonillo, Steve DeAcutis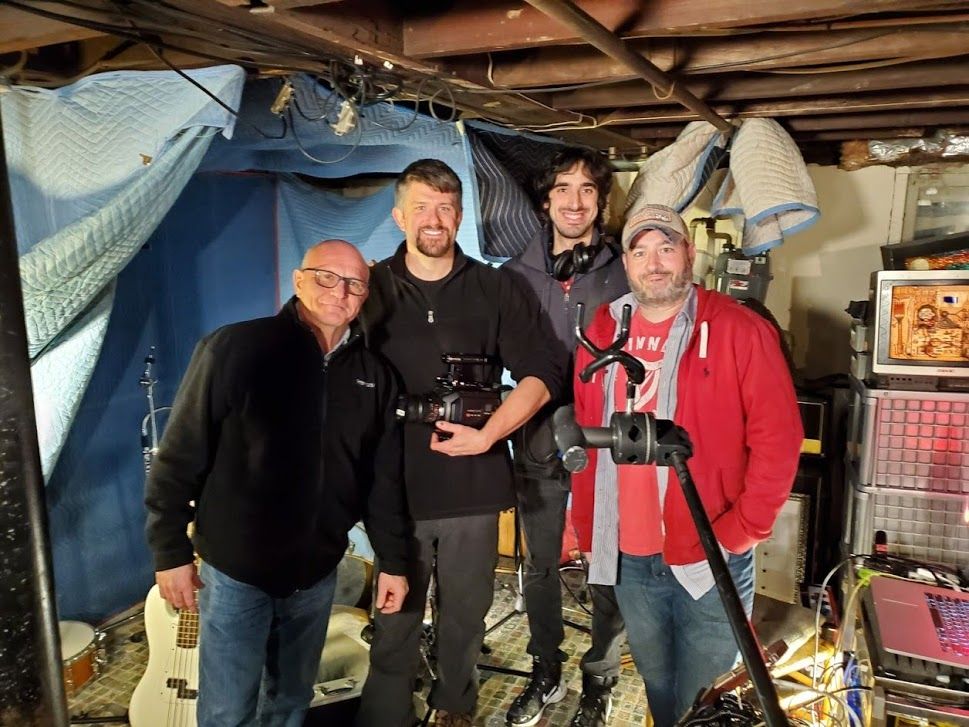 Neil Sabatino with Fulvio Cecere, John Hedlund, Mike Mazzuca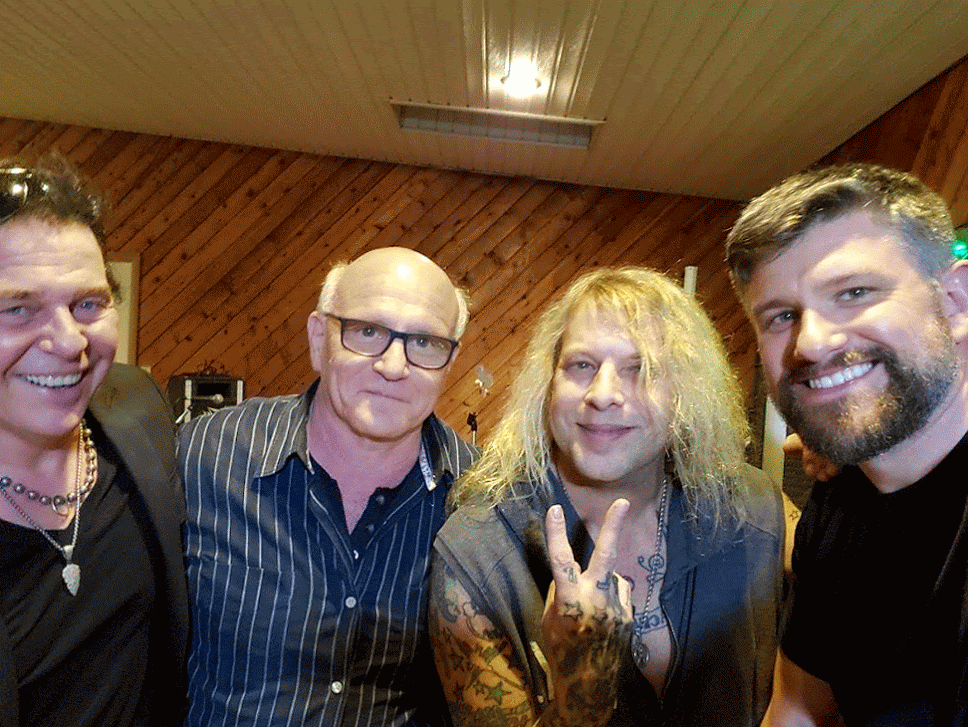 Maz Mazza (SS Steele), Ted Polley (Danger Danger)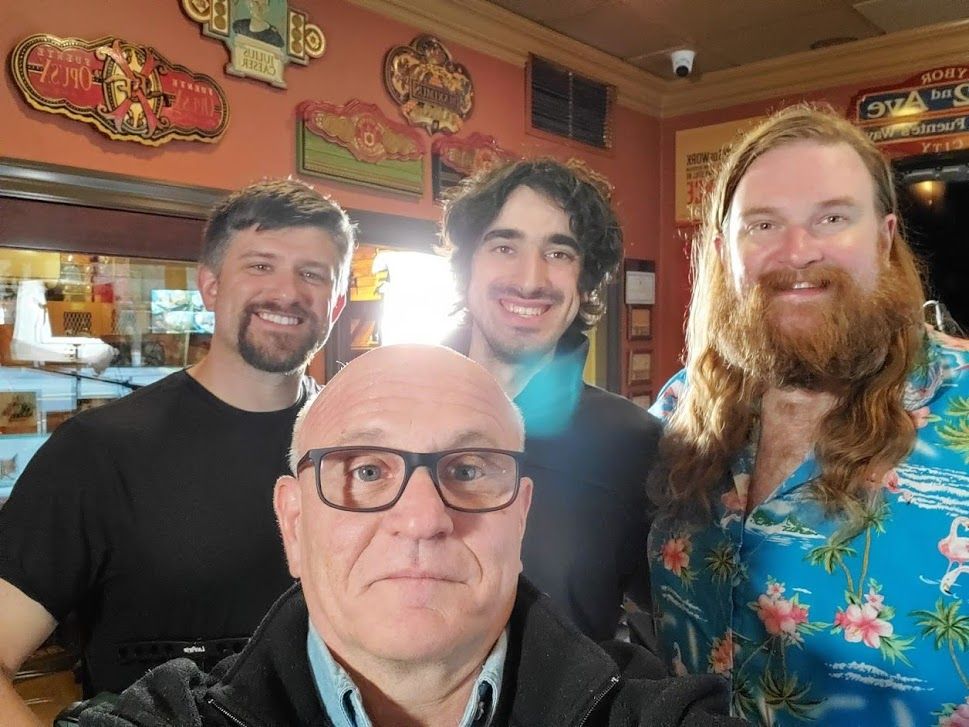 Reese Van Riper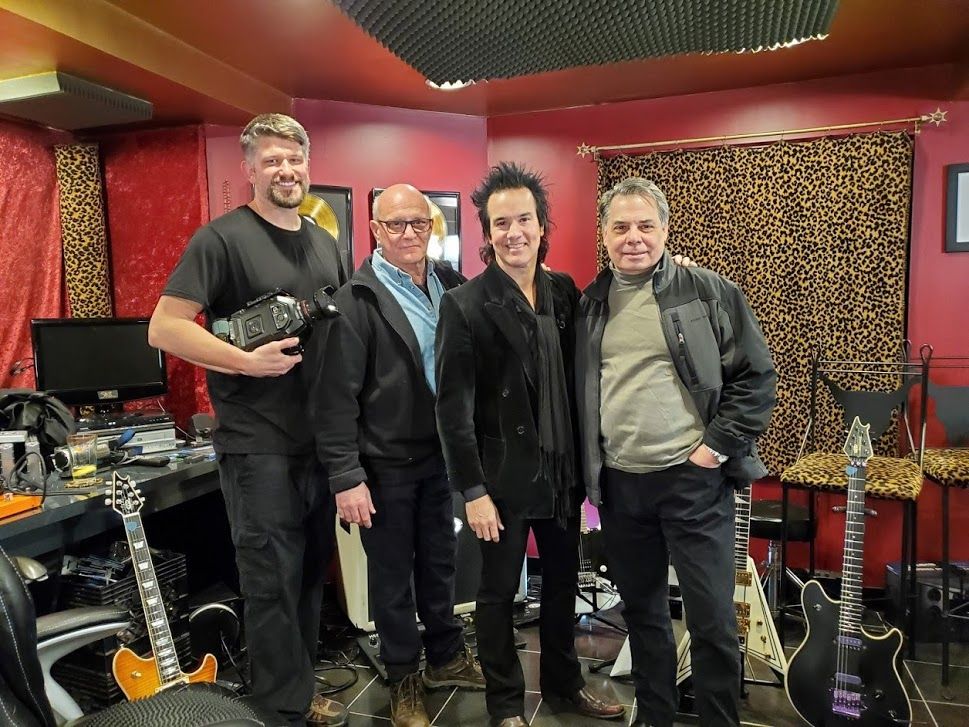 Steve Brown of Trixter with John Hedlund and Kenny Cummings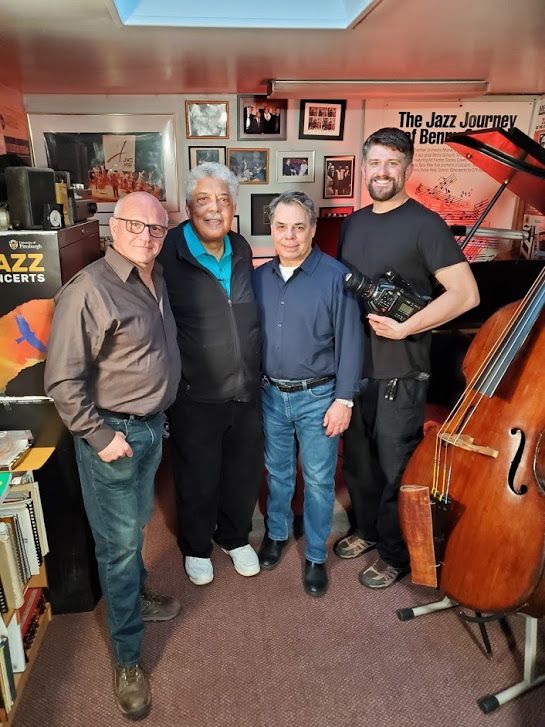 Rufus Reid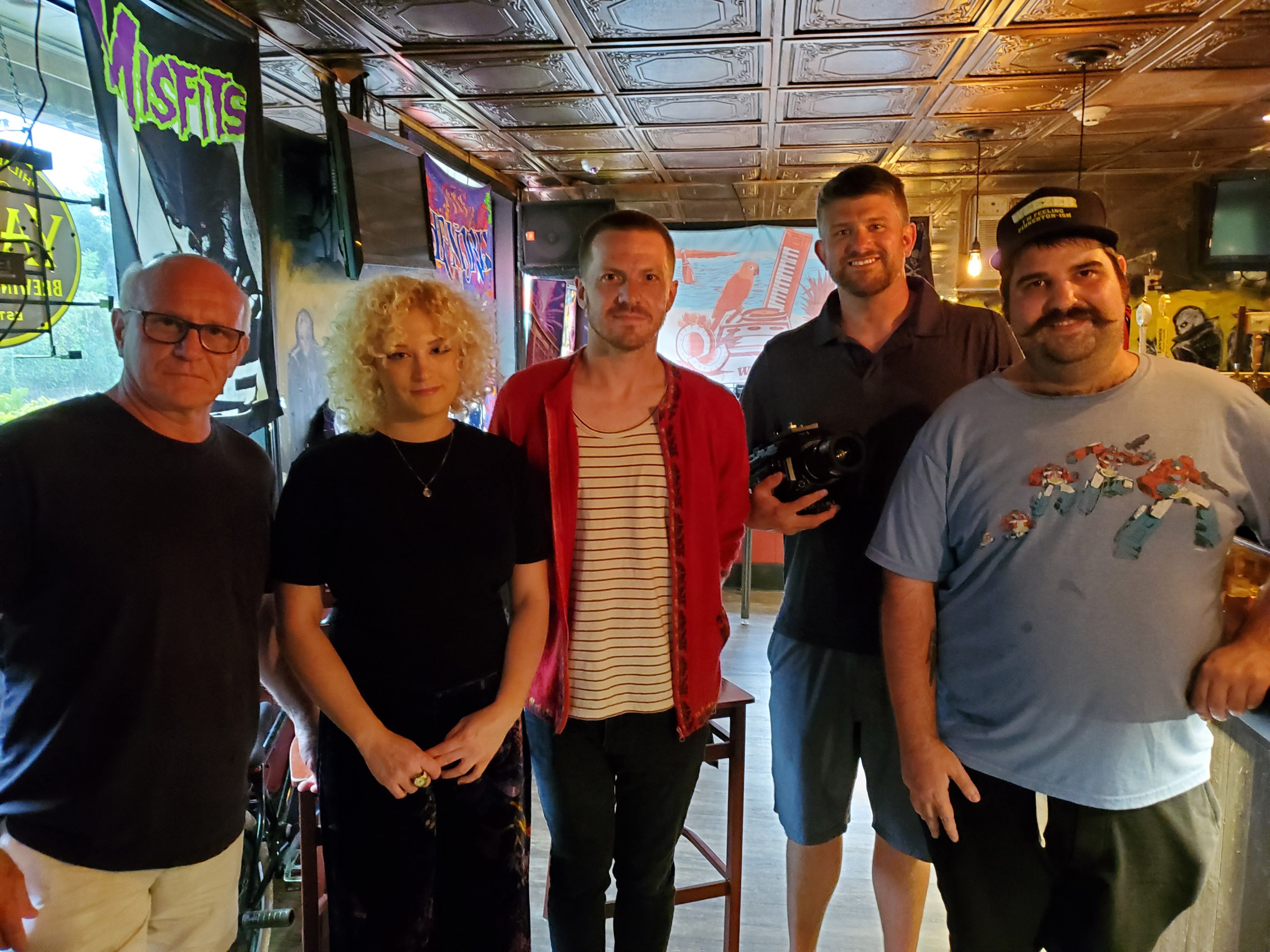 Tory Ann Daines, Adam Bird of Those Mockingbirds