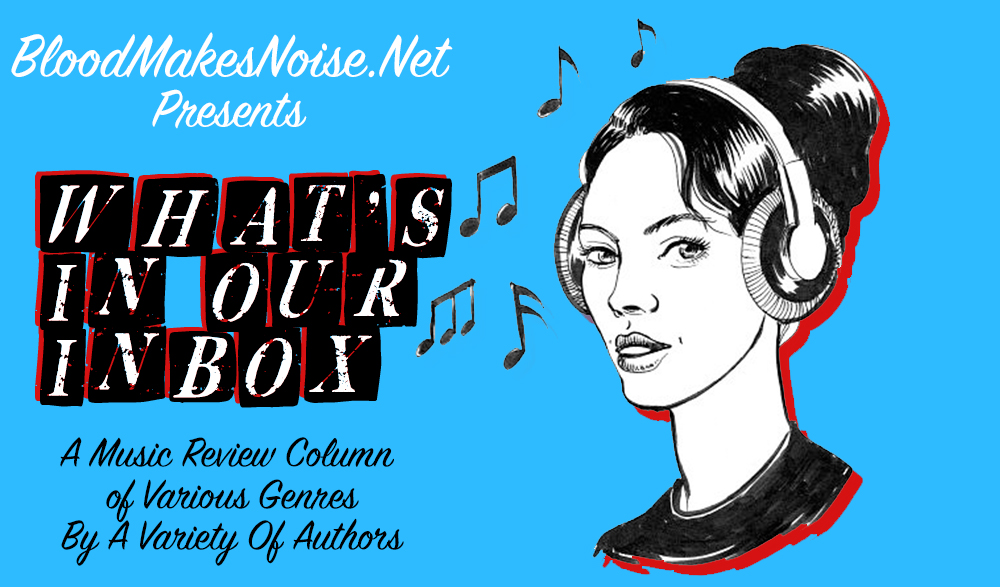 Our inbox is over flowing again so we are letting you good people know exactly what is new and available out there in the music world.   Today we got some garage rock on our radar among other things. If you want to see your band on one of these lists, send us streaming music and as short bio.      

Band Name: The Thunder Corpses
BMN Score: 9.1/10
What the band says: The Thunder Corpses have a distinctive sound that effortlessly fuses various influences, creating an authentic and electrifying atmosphere.
What we say they sound like: There's something about over fuzzed garage rock that is comforting and warm to me. This is like The Strokes playing a Ramones song if you can imagine that. It's got that 50's / 60's aesthetic to the chord structure and style. It's not like the band is reinventing the wheel but why bother when your songs are short, catchy and to the point, plus enjoyable. 
Song to add to your playlist: Castles Of Alhambra
Band Name: Howlin' Circus
BMN Score: 8.5/10
What the band says: With his gritty, powerful, and defiant lyrics, Sandouk fearlessly blurs the boundaries of genres, weaving a mesmerizing tapestry that unveils the devastating personal impact of Islamophobia and white supremacy in the post-9/11 era. Yet, his music goes beyond mere social commentary; it delves deep into the heart of humanity, exploring the world's sharp decline in empathy.
What we say they sound like: We are on a fuzzed out garage rock kick today. This is slightly darker lyrical content and although the vocals are fuzzed out the overall song is well produced and clear. I think overall it's also a song not reinventing the wheel but the vocals stand out to me as ear pleasing with raw emotion poured into them. Overall an enjoyable single that makes you want to check out what's next from Howlin' Circus. 
Song to add to your playlist: Baghdad Blues
Band Name: Washing Machina
BMN Score: 8.9/10
What the band says: "Twilight Zone" is the second single from the upcoming album "The Spontaneous Splendid," an indie rock banger characterized by its prominent guitar elements. The creation of the song followed an unconventional path, as it began by laying down the drums first –a departure from the norm for the band. Thematically, the song delves into the sensation of being adrift, stuck in a figurative "no man's land," with uncertainty clouding the way forward. Mark further describes the song's essence, noting its echoes of Sonic Youth and Unwound, yet interwoven with the beloved pop melodies reminiscent of Washing Machine.Basically, "Twilight Zone" promises an interesting mix of experimental and alternative rock, with catchy pop melodies.
What we say they sound like: Grungy fun dissonant guitars on this one. The song kind of has a Sleater Kinney feel musically but with more of a traditional male front man rock vocal. I feel like the interesting writing style and noise adds tension to the overall song that helps it stand out from the pack. It's definitely 90's inspired perhaps a mix of everything from My Bloody Valentine and Failure to Dinosaur Jr. and Pavement. It's got little bits of everything that makes 90's alt stuff great. 
Song to add to your playlist: Twilight Zone
 
Band Name: Shallow Pools
BMN Score: 9.0/10
What the band says: The band's fiery attitude and lyrics sometimes are at odds with its music, but that's a contradiction shallow pools love to explore when they write songs. It's not just an individual hallmark of the 10 tracks that make up I Think About It All The Time, but one that can be extended to the album as a whole. The thing that's being thought of constantly, you see, is, as Ajemian succinctly puts it "not great stuff," and it permeates every fiber of this record. "It's kind of a concept album—almost," laughs Ajemian. "But when we listened back to it, we realized it was less an end of the world album than just all the different things that consumed us, whether that's environmental or external or internal things."

What we say they sound like: This song to me has a very 80's pop feel like Tears For Fears meets something more mainstream like Belinda Carlisle but then it manages to mix in modern production and an indie pop vibe with everything. It's catchy upon first listen and is definitely something I could see listening to over and over without getting sick of it. It's got a groove to it that is just flat out enjoyable. 
Song to add to your playlist: Golden
 
Band Name: The Problem With Kids Today
BMN Score: 8.3/10
What the band says: On the song the band's Tate Brooks says, "'What Else Can I Say' is an indie punk anthem, written out of frustration both metaphorically and literally. It broke us out of a writer's block and set the bar for the rest of the album."
What we say they sound like: I would put this in the indie lo-fi category but with a helping of post punk. It's not quite as edgy as some of my favorite Bushwick bands but it's got that same fun vibe to it. It's shouty, it's catchy and made me want to keep listening. It's one of those projects that seems to be greater than the sum of it's parts which is always a good thing. It all works together to join pop punk, post punk and indie rock into a fun package. 
Song to add to your playlist: What Else Could I Say