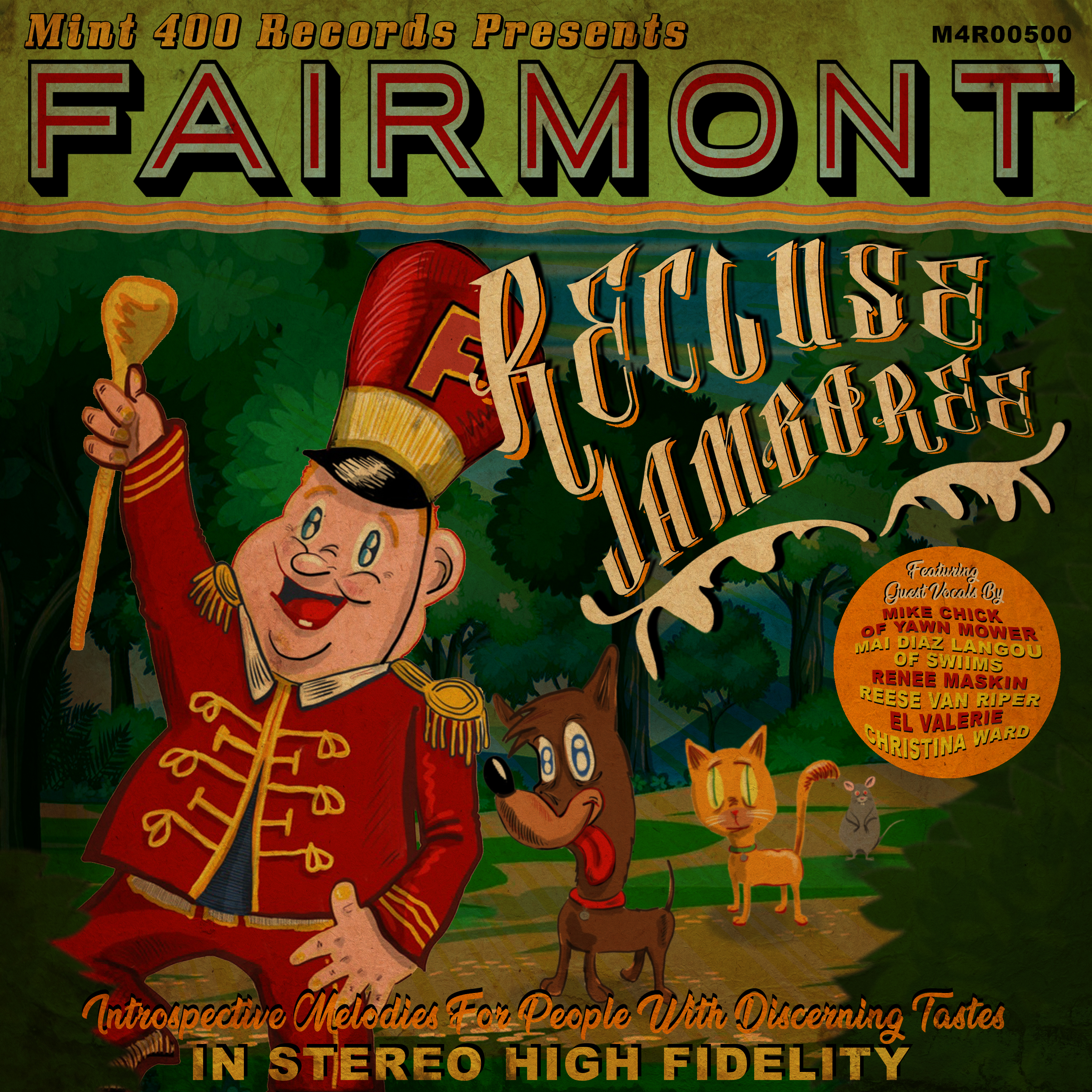 Fairmont, the North New Jersey Indie Rock band, has been on an unwavering and steadfast musical journey for over two decades, leaving it's mark on the NJ indie rock scene. Led by the creative vision of Neil Sabatino and Christian Kisala, they've unleashed a staggering twelve full-length albums and a diverse range of tracks, showcasing their eclectic tastes and musical prowess, while maintaining their DIY ethos with their label Mint 400 Records and in-house production. Their latest opus dropping on 11/24/23, 'Recluse Jamboree,'continues to weave together their collective experiences into a remarkable sonic tapestry, featuring a constellation of vocal talents that elevate the record to new heights. The first single, "Paper Heart," captures a light-hearted feel but delves into darker themes, serving as Sabatino's cautionary tale about the music industry's soul-crushing nature, making 'Recluse Jamboree' a cathartic experience that aims to connect with those who resonate with its messages.

The video incorporates a collage of home shot & stock footage. Sabatino says it was filmed using only a budget of about $100 for green screen materials. Combined with the efforts of Yawn Mower vocalist Mike Chick, the video used only about $20 worth of white and black makeup. Again the band Fairmont who has become known for their DIY ethics shows that forcing your kids to be in your low budget music video shot in your home kitchen can yield surprising results. 
Today Blood Makes Noise proudly presents "Paper Heart" a track and video that also features Mike Chick of Asbury Park's Yawn Mower lending backing vocals and some whistling. Enjoy the spooky Halloween vibes Fairmont creates in their newest video. 
http://www.fairmontmusic.com/ 
http://www.mint400records.com/