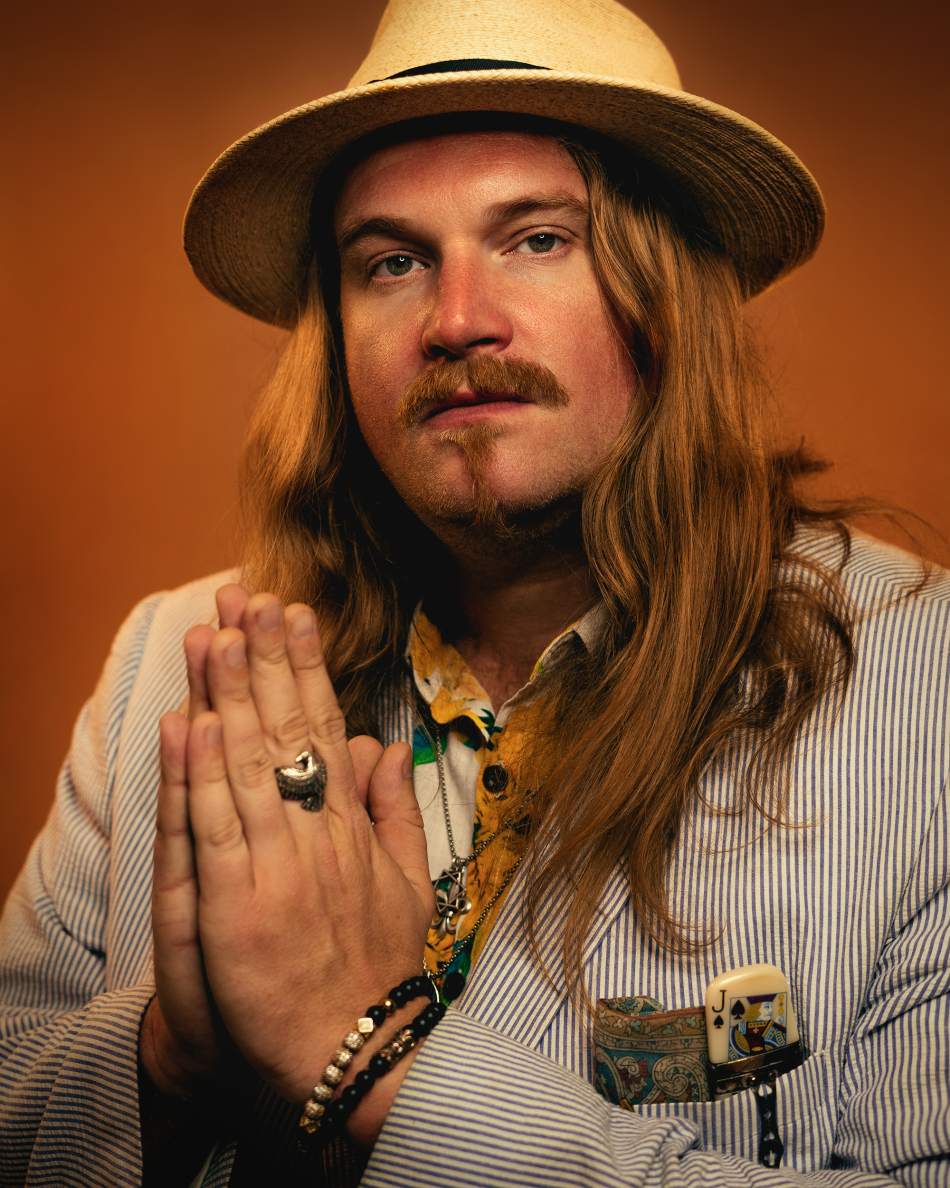 In the gritty heartland of New Jersey, where the swamps whisper secrets and the blues seep into your soul, Reese Van Riper has unveiled the electrifying crescendo to their musical trilogy: "Sinners Saints & Psychopaths." It's a raucous ride through the labyrinthine corridors of their sonic psyche, a feverish homage to legends like Tom Waits and Captain Beefheart. But, hold onto your hats, because this musical rollercoaster has a surprise in store – a rap interlude that pays tribute to Van Riper's eclectic influences, from the Delta bluesman R.L. Burnside to the legendary Johnny Cash.
Yet, "Psychopaths" isn't merely a symphony of madness; it's the triumphant climax of a 30-song odyssey that kicked off with "Sinners" and carried on through "Saints." "Sinners, Saints & Psychopaths" isn't just an album; it's an expedition into the primal, a celebration of the divine, and a mirror reflecting the untamed spirit within us all. In this sprawling tapestry of melodies, there's something for everyone, a journey through a kaleidoscope of emotions and life experiences.
And if you're not already blown away, consider this: Reese Van Riper has embarked on the Herculean feat of delivering 30 songs in a mere 11 months as part of the "Sinners Saint & Psychopaths" trilogy. That's right, they've earned the esteemed title of New Jersey's most prolific songwriter, and it's a well-deserved honor. Since inking a deal with Mint 400 Records in 2019, the band has unleashed a staggering 65 songs across seven releases. Behind this whirlwind of creativity stands the dynamic partnership of Reese and the drumming maestro and producer Glen Monturi, whose sonic landscapes provide the fertile soil in which the Reese Van Riper persona thrives. As Van Riper himself passionately explains, "Glen creates a vivid sonic landscape for the Reese Van Riper persona to thrive in."
As touted in the local press Reese Van Riper and their band reign supreme as the "High Priests of Jersey Swamp Rock." They concoct an alchemical blend of blues, folk, and rock that's pure magic. And if you're not already convinced,  others attest that Reese Van Riper's indie blues sound will engulf your senses, and you won't want it any other way.
In their gritty, blues-driven universe, Reese Van Riper doesn't just sing songs – they embody them. As in the past Reese Van Riper has be said  to have a touch of the legendary Screamin' Jay Hawkins in their raucous delivery, fusing bluesy guitar riffs with an eerie allure that's positively electrifying. Other Jersey outlets have dubbed it "sleazy, bluesy North Jersey swamp rock," a genre-defying cocktail that's as intoxicating as it is irresistible.
So, there you have it, the electrifying journey of Reese Van Riper, New Jersey's sonic trailblazers, and the epic conclusion to their trilogy – "Sinners Saints & Psychopaths." Their music is a portal to a dimension where the blues meets indie rock, and it's a journey that's impossible to resist. 

Today we are lucky enough to premiere "Black Alligator" From Reese Van Riper's "Psychopaths" album. The song kicks off with a swamp heavy sporadic riff that carries on into a flower power bright chorus about the care free existence of being a big black alligator says Van Riper. He continues "I wrote the song about a gold alligator on a small black leather handbag that i had seen in a closet in 2012. it was so cool looking I wrote this riff and just shouted black alligator over and over. When we were recording 'Psychopaths' I knew we had to add the truly schizophrenic riff on the album. I finished writing the song. The black alligator is king of the swamps,  always got someone on his ridged tail. So it's nice for him to swim around carefree every once in a while."