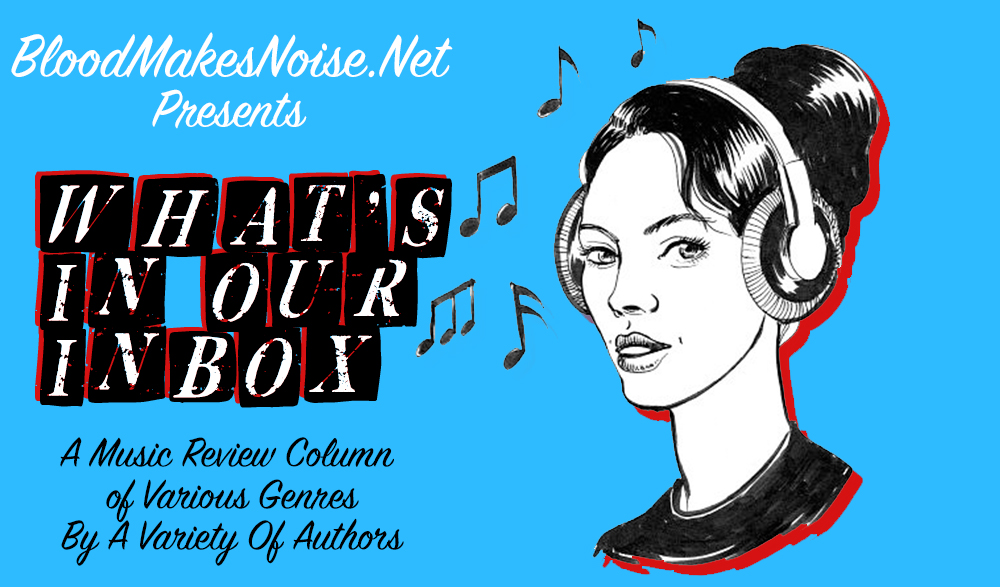 Our inbox is over flowing again so we are letting you good people know exactly what is new and available out there in the music world.  Today we keep it pretty chill and stick mostly to the Shoegaze and Indie Rock genres except for Renee Maskin's stand out country classic track. Everything though is pretty great this week, hope you agree. If you want to see your band on one of these lists, send us streaming music and as short bio.      

Band Name:  The Veldt
BMN Score: 7.1/10
What the band says: One of the most notable first-wave shoegaze bands, formed in North Carolina in the 1980s, The Veldt surrounds identical twins Daniel Chavis (vocals, guitar) and Danny Chavis (guitar). Their unique sound was influenced by Cocteau Twins as readily as Marvin Gaye and free-jazz warriors Sun Ra and Pharaoh Sanders. Referencing European post-punk while embracing modern hip-hop, these trailblazers work with transient dreamscapes as fluidly as solid song structures.
What we say they sound like: We are pretty big into Shoegaze here at BMN so we have to cover something that involves Elizabeth Fraser of Cocteau Twins. This has a very 80's pop feel more than Shoegaze, it kind of has a quality like a less charismatic version of something by Prince from the 80's. It's good, don't get me wrong but not quite what I expected. I can't even tell where the guest vocal is. It has some of the hallmarks of the Shoegaze genre but I'm not sure this hits the mark like their pioneering work on Afrodisiac. The vocals on the earlier work is so much more vibrant with atmospheric guitars especially on tracks like "Soul In A Jar" and this, well is just different. I'll leave it up to you the listener to decide. 
Song to add to your playlist: Aurora Borealis
Band Name:  Strawberry Launch
BMN Score: 9.8/10
What the band says: Strawberry Launch's third and final single of 2023 is a rage-fueled rock ballad exploring the misgivings of relationships through digital media. The group's typical writing structure delivers high energy beats with an easy-to-follow message, but "Videos" takes a turn for the dark, with front and center vocals and sultry instrumentation that explodes into a much needed release.
What we say they sound like: Strawberry Launch is quickly becoming a favorite here. Shoegaze vibes but with a mix of modern Indie Pop and Indie Rock. The groove in this track is dark and has moments of sparseness, moments of dissonance and then driving more at the chorus with some nice shredding before the heavy rock bridge. The sentiment of the song addresses a pretty modern situation and I think they do that rather well. 
Song to add to your playlist: Videos

Band Name:  Paws
BMN Score: 9.4/10
What the band says: Delving into the dark underbelly of 90s alternative rock, painting with evocative instrumentals and revelling in celebratory indie punk, the band also embrace sordid pop and ambient electronics. And while it pays homage to where they have come from, it also signals a clean slate for the pair.
What we say they sound like: The vocal is like an edgy Ben Gibbard playing over a jangly Death Cab type song but with a little more grit and lo-fi edge to it. Like most of the Ernest Jennings roster this band feels like a hidden gem that isn't getting enough attention. Do you know how sometimes something is just simple but it works? This really doesn't have anything tangible that I can't point to that makes it better than a lot of stuff out there but it is. The bands chemistry and songwriting just fit neatly into the Indie Rock genre and will be something that fans of Soccer Mommy to Pavement will enjoy. If you love Death Cab For Cutie this is like right up your alley too. 
Song to add to your playlist: Disenchanted
Band Name:  All Get Out
BMN Score: 9.7/10
What the band says: "Out Of Pocket" harkens back to the very early days of All Get Out, but it was only when the band improvised its intro and Hussey spontaneously came up with its lyrics that he realized that it took him back to a time when he was within that alternative/emo scene. At the same time, that's just a through line on this record, rather than the focus. Indeed, the solemn chug of "Around It" was inspired by watching Unstuck In Time, the documentary about Kurt Vonnegut, and hearing about how his sister's death impacted the writer. And yet, it's conveyed with remarkable emotion and clarity, turning abstract notions into memories you're sure that he — and you, as the listener — had. 
What we say they sound like: One thing I'm going to say that is underated these days is sometimes very cool bands don't have well produced records. This record is produced amazingly, the drums are big and driving and the vocal is full, lush and present with atmospheric guitars that seem to swirl everywhere. The vocal has a resemblance to The Decemberist with songwriting that has a melancholy appeal to it. This feels like an odd range of influences that kind of all meld perfectly to give this band a very original sound and vibe. It's driving and skates the line of post punk and pop, and I can't think of many others that do this well or at all. 
Song to add to your playlist: Come Back Around
Band Name:  Renee Maskin
BMN Score: 10/10
What the band says: Known for her distinctive voice, literally and artistically, Renee Maskin is a staple of the thriving music scene in Asbury Park, NJ. She is following up the 2022 debut 'Swimming' and her 2023 LP 'Renee Maskin and The Mysterious Wilds'. Maskin draws from a musical well including  country and Americana, to krautrock, to glam. Maskin's track "Nashville" laments all of her close musical associates moving to an idyllic version of Nashville looking for broader musical horizons. In response labelmate Tom Barrett penned the song "NJ Ain't Quite Like Tennessee".
What we say they sound like: This song is just classic and speaks to every artist who has ever relocated to try to make it big and it doesn't go as planned. The actual song is simple 60's classic country with themes that span generations. Maskin knows how to give her lyrics broad appeal and this might possibly be my favorite song from her. The bridge just will give any musician chills when she says "Are you back with the band, guitar in hand". Written as a response to NJ favorite Tom Barrett's move to Nashville and compiled on a great 2 song single. It's a short song but that's only going to make you want to listen more and more. 
Song to add to your playlist: Nashville