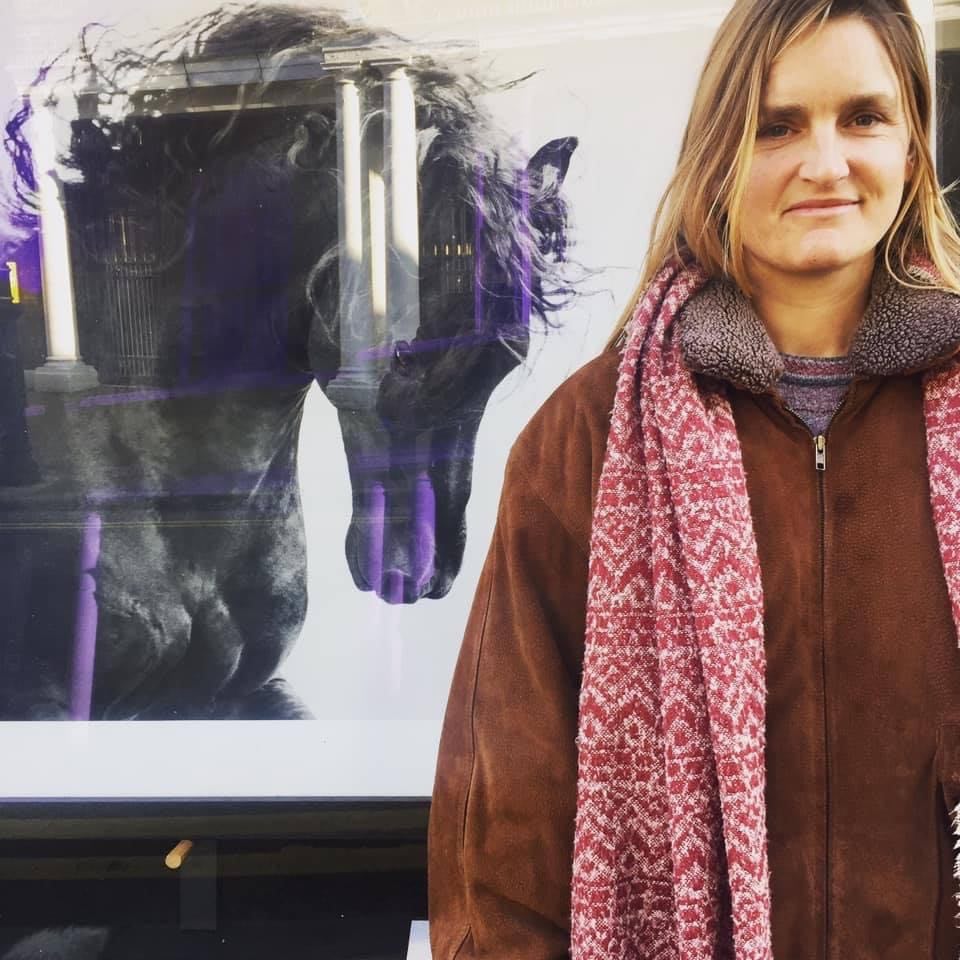 Hailing from the coastal town of Deal in Kent, Poggy's music, influenced by jazz, world, and folk, evokes the primal elements of life and nature. Raised with her four sisters in a musical household, she released her debut album "Woman" in 2021, celebrating family bonds. Her "No More I" EP continued this journey, weaving ancient forest imagery with her signature blend of genres. Poggy's latest album, 'Sister,' pushes the boundaries of freedom and limitation, serving as a profound reminder to embrace the untamed essence of existence.
How did the band form and what does the band name mean?
I don't currently have a band but more of a pool of musicians I call upon for different events.  These are all people that I have collaborated with over the years and developed good musical relationships with.  They are people who have been involved in my music in some shape or form for the duration of my musical career.  The name is just my nickname that I grew up with.
Previous musical projects? How'd you first get into music?
I released a debut album 'Woman' in 2016.  That was reoorded and produced by Richard Bundy.  I then released an ep and worked on a dance music collaboration later on down the line with Rowan Viner.  
I came from a very musical family of 6 originally.  I was brought up playing piano and singing, but from a classical perspective.  I learnt to sing harmony early on in choirs and by messing around singing with my sisters.  My parents were both concert pianists.
First concert that you ever went to?
I think it was to watch the Jackson 5 in London somewhere
What's your writing process like?
It happens very organically, with not too much thought. Its a sense of being moved to do it.   It either happens or it doesn't  And there have been long spells where nothing has come to me!  So when I do feel inspired, I make the most of it.  It's not something I 'try' to do as such and I like it that way.
What other artists or songs inspire your music? 
Jono Macleary, Nico, Bridget st John, John Martin and ick Drake, classical guitar music, to name a few.  Also the Buena vista social club and other cuban music.
What's the live experience like and your philosophy on playing live? Do you think the live music should be identical to the recorded version or should it be it's own thing?
I have been enjoying playing solo the last few years and it has helped me to find my own voice.  I have had times of playing as a band also and would like to do so again when the time is right.  I think it's fine to present something different from the recording when playing live.  I suppose it depends on what the venue want also.
Has the band toured? What has the touring experience been, best shows?worst shows?
I have toured but in a different band prior to going solo.  The last band I toured with was Cocos Lovers.  I had a lot of fun and I would definitely like to tour again with my own music either on my own or with a band.
What's up next for the band?
I would like to explore the idea of a tour and also move onto my next recording project.