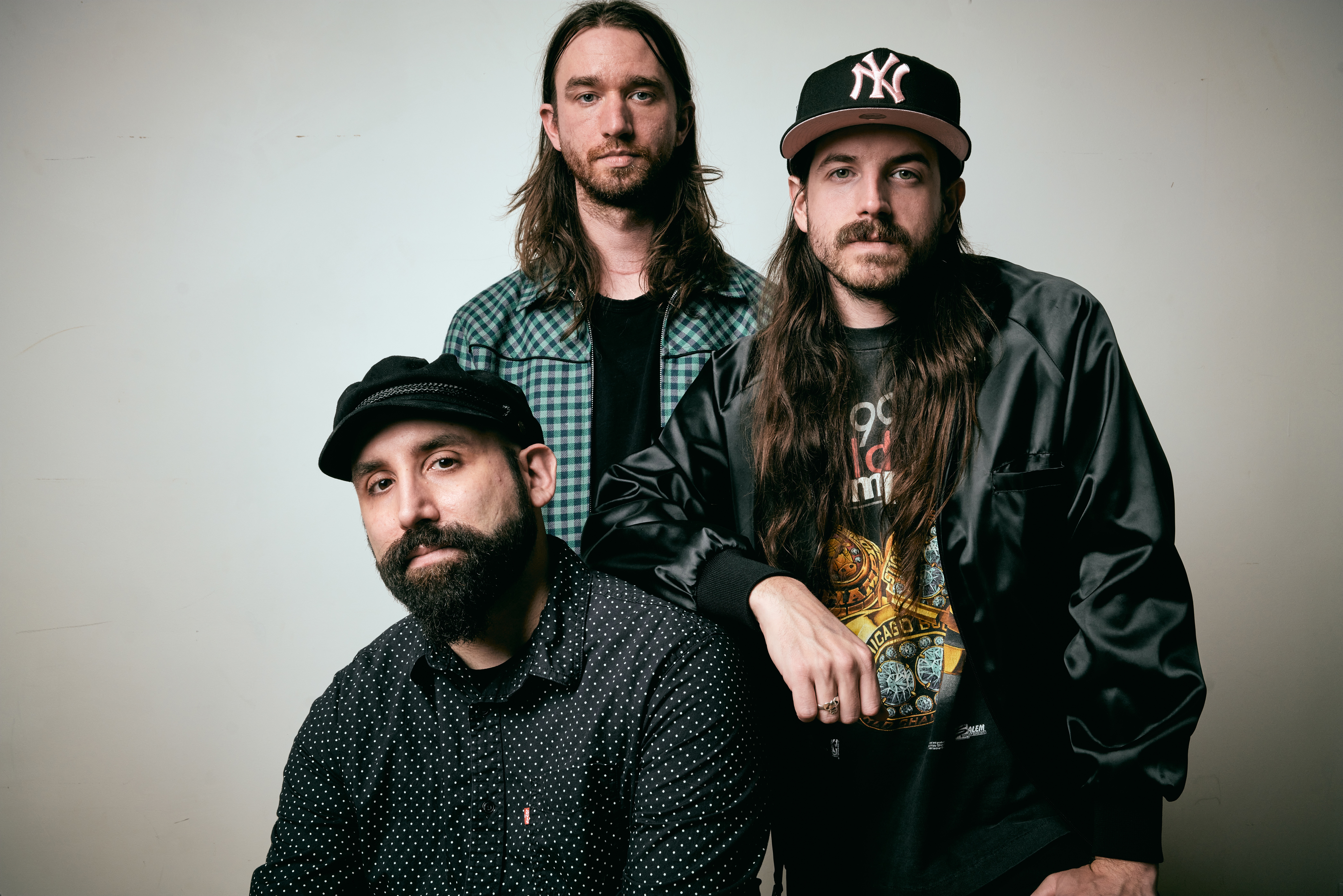 What once started as two friends shaking off the dust in a Jersey City basement has now turned into a full time project for the members of Mercy Union. Building on the foundations of their previous projects, Mercy Union hit the ground running with their debut full length "The Quarry" (2018) as well as their follow up EP "II" (2019). They showcased those songs across both the US and Europe and are gearing up to head into the studio this June to record LP2.
Q: In your opinion, what are the essential qualities that make a "good songwriter"?
I think my favorite quality in songwriters is the ability to create something that is unique to the artist while being simultaneously relatable to a listener. 
Q: What is the basis for writing attention-grabbing music in the year 2023?
I'm not sure how qualified I am to answer that one. Grabbing anyones attention in 2023 let alone holding it can feel like an unattainable task. We have every song in the world at our fingertips at all times and that can feel pretty daunting. At the end of the day, I always remember that I was and I still am a music listener before a creator. Whenever I write something I ask myself "do I like this? Would I keep listening to the record after this track?" and if the answer is yes, then I'm happy. Hopefully someone else feels the same way. 

Q: What has it been like working with an indie record label as opposed to working on your own?
Here in the US we're still on my label Mt.Crushmore, which I started to release our first record 'The Quarry.' Doing it ourselves holds a lot of value and it's allowed us to function completely on our own terms. I had never initially intended to, but I've wound up releasing some really awesome records from bands like Zopa (ft. Michael Imperioli), Hidden in Plain View & more. In Europe we're on Gunner Records which has been a staple in Germany for years. Gunnar has become a member of the family over the last decade, & working with him is beyond easy. We're so grateful that he's always had our backs and supports us through any weird idea that we have. 
Q: Can you pinpoint some specific songs and songwriters that changed the way you write music?
There are literally tons but here are a few off the top of my head, especially from the beginning when I was trying to figure out how to do it. 
Tom Petty has been a huge source of knowledge for me. He walked a line of simplicity and tastefulness within his music and his ability to turn common phrases and words into uniquely relatable and larger than life tracks has always been fascinating. I don't care how old you are, there's a TP track for any moment in your life.
 Far From Finished's "Living in the Fallout" record showed me at a very young age that punk songs could be multidimensional. We just blasted it in the van for the first time in a while and it's still a favorite. Harmonies, hooks on hooks; it still gets me. 
I found Amy Winehouse's 'Back to Black' a little later than I should have but it made me really think about how I could push and pull my own vocals and melodies in ways I didn't even know was possible. I'm nowhere even close to the planet she existed on, but it sparked a curiosity that's translated into songs. I would give a lot for one more record from her.
Lucero's 'Nobody's Darlings' was a game changer. A dirty record with tons of attitude, all based around some amazing songwriting. 
 American Steel's 'Destroy Their Future' is one of the most underrated records of all time. The lyrics, the voice, the hooks. It has everything. It has the fast punk songs, the sad, soft introspective ones. 
 AFI's  'Sing The Sorrow' was on constant rotation in my hometown. I was always amazed at how AFI could curate a record with all of their  musical and lyrical themes, artwork and visuals, and all of the extras they included for their fans. That record was and is still a massive influence. 
 The Bouncing Souls - 'How I Spent My Summer Vacation' Where else would I get all of those woahs from?
 Goo Goo Dolls - 'Dizzy Up The Girl', always.

Q: Do you find it hard to be inspired by artists that are younger than you, or are you motivated by their energy? Can you name any new artists you find inspiring?
I absolutely love finding new bands and songwriters, especially when they're younger. The energy and perspective is necessary for things to not stay stagnant and I try to ingest as much from that side of the scale as the other. I always say it's like being stuck on a round of Boggle. Sometimes you need someone else to spin the board around so you can see things a different way.
 I've been really fortunate to be surrounded by some younger and new(er) artists that have released some great music recently. We put out Charlie & Margot's record on Crushmore and that's because it was on repeat since Matteo sent it to me. Our other percussive collaborator Matt Olsson released his first EP under the moniker "Old Son" and we've all been excited about that. Our friends in Worse Off are finishing up their first LP after putting out one of the most fun EP's I've heard in a long time. Over in the UK, Arms & Hearts, Chloe Hawes, and Oli Ng have all been releasing better and better records and I'm always waiting to see what they do next. Mike Frazier's latest LP is fantastic. Same with Tim Hause. School Drugs continue to get better and better. I can't wait to hear the new Sydney Sprague record and even though they're not a new band by any means, spending the last couple of weeks with Prince Daddy & the Hyena has left their songs carved into my brain. Their latest self-titled record is one of the most interesting and well written records I've heard in a long time. The new bands pushing hardcore into the stratosphere deserve all the love too. There's a lot but hit me with any other recs you have!
 Q: For your new album, what inspired the lyrical content, album title, and overall vibe?
 The overall vibe was the band finally coalescing into a unit, and that translated into a complete idea from start to finish. We dug into our influences and we wanted to make a record that could exist today, as well as '98-02 during an era of post-hardcore and emo adjacent bands that we've always attached to. With the help of Rob Freeman and Kevin Ann Dye, it got closer than I ever thought it could to that goal. As far as the lyrics, records I'm writing usually occur in the time and place that it's written. About 1/2 or more of this record was written during the height of the pandemic and that gave me a lot of time to think a little too much. It's become representative of a moment in time. The album title was named after a porcelain white tiger that my grandfather had brought back from overseas that we used as a sort of mascot or votive during the writing process. It just summed up the whole thing really well. 

Q: Do you find that you deliberate over writing songs and hold on to them for a long time before including them on a record? Or do you prefer to write them, release them, and be done with them? Do you ever re-visit old material to do a re-write or once it's done it's done?
 I do a little of both. Redeye was literally finished in the studio. The Weekend had been in the chamber for about 5-6 years before I brought it to the band. There's no right or wrong way in my mind, and when it works it works. I like to revisit things as evidenced by us including a few tracks from my solo record into our set with 'Basements' even becoming the album closer. I always enjoyed when artists kept thinking about their songs in the long term. You'd hope that over time you're getting better at your craft, and maybe you just didn't have the same tools in the toolbox when you originally wrote the song. 
Q: Were there any lessons you learned in the writing and recording process for your current release that you will take with you into your next project?
Slowing down the pace and finding the right team changed everything for us. I can't wait to see what the entire crew can come up with next.
https://www.instagram.com/mercyunion