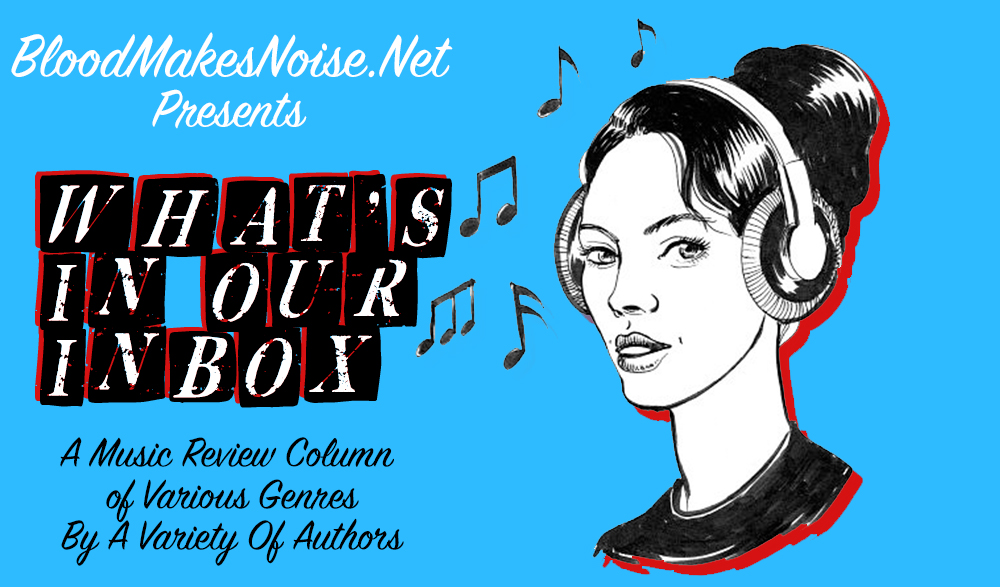 Our inbox is over flowing again so we are letting you good people know exactly what is new and available out there in the music world.  This week not a bad song in the batch, really great stuff. Our writers seemed to enjoy it all and hopefully you will too.   If you want to see your band on one of these lists, send us streaming music and as short bio.  

Band Name:  Grave Saddles
BMN Score: 8.9/10
What the band says: California-based countrygaze band Grave Saddles has released a new single titled "Willie Nelson Golfing Dream #3" and announced their signing with Really Rad Records. The track takes listeners on a ride through the heart of Grave Saddles' unique sound, balanced between twangy country ballads and unrestrained shoegaze distortion. Fans of the band's previous work will find much to love in this latest release, which cements Grave Saddles' position as one of the most promising acts in the DIY scene today.
What we say they sound like: This is definitely of the shoegaze genre but the band has called it countrygaze as it does at moments break into an Americana feeling chorus. I think if you like Wilco but also equally like Cocteau Twins you might really like this. It has a very fun lofi indie quality to it and is exactly the kind of band you'd want to see live. It's catchy and it feels like a group that vibes well with each other and something I like is there is no show off in the band. Meaning that there isn't unnecessary guitar shredding or out of place drum fills, it all just kind of happens organically and I mean that in the best way possible. 
Song to add to your playlist: Willie Nelson Golfing Dream #3
Band Name: Superbloom
BMN Score: 9.3/10
What the band says: 'Life's A Blur' is a conscious progression from 2021's breakthrough debut full-length 'Pollen.' The songs have a harder edge and an undeniable, ever-present weight. Superbloom reach greater depths of sound through dynamic, varied songs and interludes that range from ethereal to manic, all while retaining those signature hooks, dreamy tones, and infectious bouncy rhythms that made their debut so irresistible.
What we say they sound like: This has a really great 90's vibe to it and reminds me of something like My Bloody Valentine meets Eels, Smashing Pumpkins, Granddaddy, among others. I kind of here this 90's hit by Feeder called "High" when I listen to this song, it has a similar melody and vibe to it. I like this better actually. It's like the pop aspect of Fountains of Wayne but mixed with a shoegaze noise vibe. I'm on board. 
Song to add to your playlist:  Tiny Bodyguard
 
Band Name:  JShell
BMN Score: 8.8/10
What the band says: JSHELL, who counts such artists as Genesis, The Beatles, The Who, Rush, Queen, Journey, Billy Joel, Iron Maiden, Styx and Phish as key influences, produced, wrote and arranged all fifteen tracks on 'In My Head', while providing all drums, bass guitar and keyboards, as well as lead and background vocals, rhythm and lead guitar, and percussion.
What we say they sound like: First, one of the coolest videos I've seen in a while. This reminds me of a lot of indie pop that's come across our desk recently like Oh Bummer, Dignan Porch, Kotta and few others. It's kind of a mix of many different lo-fi indie sounds and genre's kind of lumped together to make an amalgamtion that comes off as original and very creative. I put this in that category and applaud any band that can do something different in the age of it's all been done before. It's hard to pigeon hole them at all and they understood the assignment in making an enjoyable song. 
Song to add to your playlist: You Do You
Band Name: Yam Haus
BMN Score: 7.5/10
What the band says: Minneapolis-based indie pop-rock trio Yam Haus have released a live, stripped-down version of their acclaimed new single, "Rafters." A wistful indie-rock rumination that is for those who feel they might need to let go of something, this brand new acoustic version of "Rafters" truly showcases the band's propensity for creating the most soaring of anthems. 
What we say they sound like: This is very rock pop kind of like if you took Cold Play or The Killers and mixed with All American Rejects or Motion City Soundtrack and then took out all of the rough edges. It has moments that the melodies reflect bands like The Fray or Keane. I love Minneapolis for Prince, The Replacements, Husker Du and many others. This is kind of missing an essential element of that stuff and trades it in for anthemic main stream arena rock. Not usually my thing but it's well done. 
Song to add to your playlist: Rafters
 
Band Name: Gringo Star
BMN Score: 10/10
What the band says: Nick Furgiuele adds, "I wrote 'Hanging Around' during the pandemic because we weren't touring or playing much and it was about  wanting to see all our friends we've made over the years on the road. And really it's just a song about lifelong friendships." 
What we say they sound like: I couldn't ask for a better combination in one band of styles that I like. It's like old time country, The Shins, Sea Wolf, and an Ennio Morricone Spaghetti Western soundtrack with elements of 60's reverb soaked strings and piano. I feel like in the one piano part I hear a tone and melody that is almost Dion's "Dream Lover" or "I Wonder Why" but bits and pieces of Cher's "Bang Bang" but with a voice like Alex Church of Sea Wolf. The overall vibe and presentation are aces in my book. This has made me a Gringo Star fan. 
Song to add to your playlist: Hanging Around