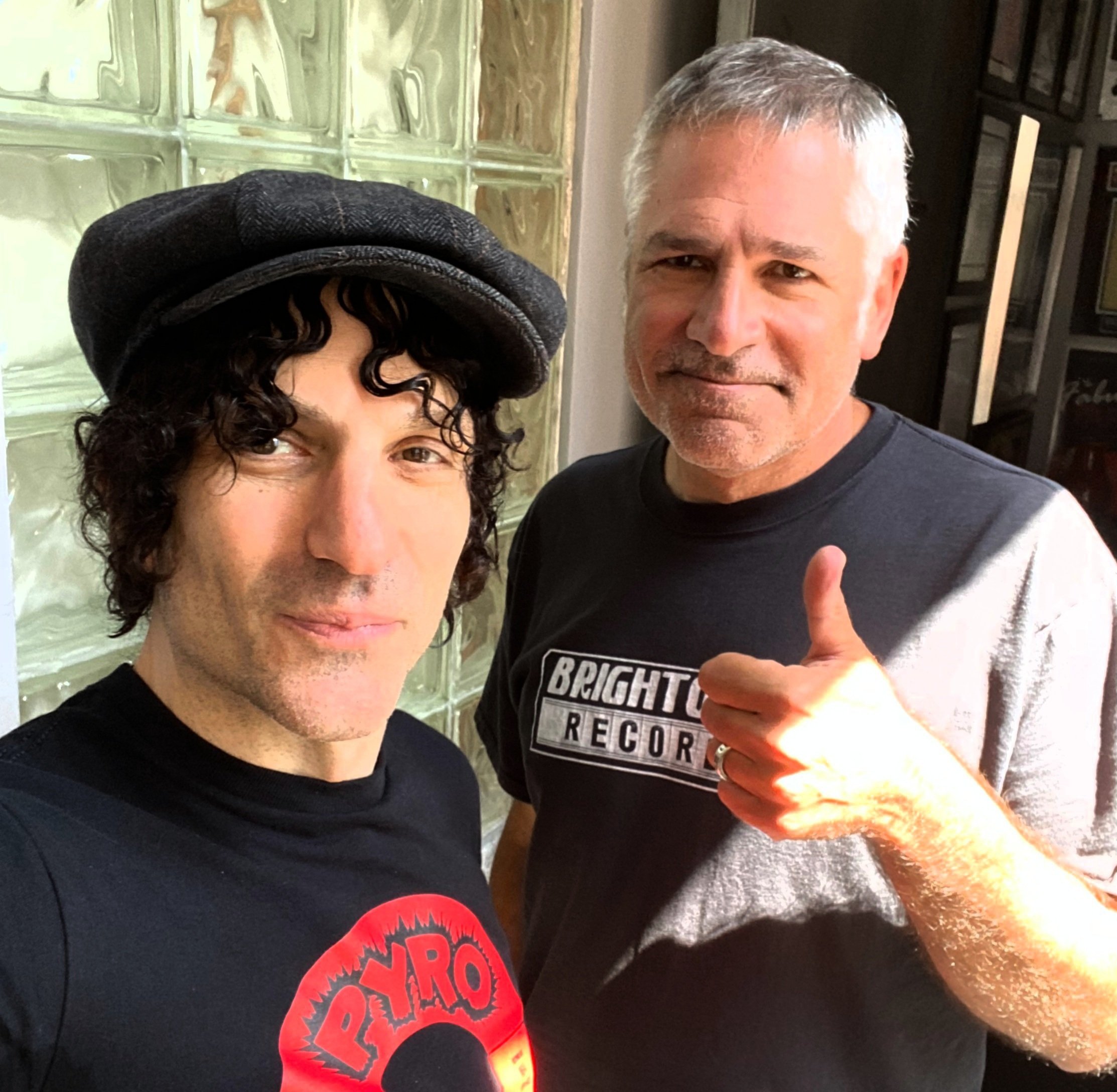 In the mid 70s, the crack of the bat signaled to all kids and teens across America that spring has sprung! Slipping into our best pair of Toughskins, grabbing a crusty mitt, we'd all meet up at the local field. At times, we were a motley bunch, athletes, dirtbags, friends, and the occasional odd ball from the other side of town. What better way to remind us of this glorious pastime, while celebrating the present, then Jon Caspi and The First Gun's, "Raise 'Em High!". The song should and will be played in stadiums far and wide. To add to this rousing call of brotherhood, the song features Dez Cadena (Black Flag) and Jesse Malin's (Heart Attack, D Generation) distinct vocal delivery, adding to the camaraderie with raised fists. It's a call to arms, so raise 'em high and join in the celebration.  
BMN had the opportunity to catch up with Jon and talk about the new recording and fantastic video, which nods its cap to the classic 1976 film, The Bad News Bears.  
The original song is featured on the 2013 album, Raise 'Em High! What inspired this new version and how did Dez Caden and Jesse Malin get involved?
It's a crazy story. When COVID hit and the world shut down, legendary WFMU DJ Glen "Jonesey" Jones started playing it every 2pm on his Sunday show as part of a "2pm Toast" in which he would 'cheers' members of his audience which includes Jesse Malin. The 2pm Toast became so big that it inspired a Facebook group which now has over 1300 members. The new buzz behind the track inspired a local brewery, Alternate Ending Beer Co., to put out a beer called Raise 'Em High!, which the mayor of Aberdeen, NJ officially declared as the "Official Beer of Aberdeen Day."  The new buzz also led to us signing with Fake Chapter Records and the idea of putting a new version out was raised.  The idea for a new version was being considered for a while because the original version was recorded when we are a trio. When we signed with Fake Chapter we were 6 members including Dez Cadena (Black Flag, The Misfits). We wanted a version that included everyone. The idea to include Jesse came about from the 2pm Toast. We knew he had heard the song and so I reached out to see if he'd be interested and he immediately said that he was in. I was blown away and so happy he did. His vocals are perfect for the track and raise it to a higher level (pun intended!).  Fake Chapter Records is releasing a 7" vinyl of the new track on May 13th at a release party event at Randy Now's Man Cave (a record store/venue in Hightstown, NJ).  Oh yes, Dez... well, back in 2016 Dez was playing in a band with a bassist that was in a band i was in a long time ago and was one of my closest friends. He died suddenly and we did a memorial show for him at the Stone Pony. I asked Dez if he wanted to perform with us and he agreed. We really hit it off and soon after he started doing lots of shows with us and then became a member through 2022 when he had to move back to California. He's back in NJ at the moment and joining us for the vinyl release show this Saturday.

Tell us about the video concept and all the special cameos throughout?
People have been suggesting we do a video for the song for a long time. With all the momentum we decided to move forward. As we threw around ideas I asked folks for their favorite video of all time. Sabotage by the Beastie Boys was mentioned a few times and I thought we should do something like that... more like a movie trailer and not a typical video in which we lip sync to the track. Since the song was inspired by an underdog baseball team beating the forever-winning rivals the classic movie The Bad News Bears came to mind. That inspired the storyline of the video, which we made some small changes to.  Dez and Glen "Jonesey" Jones both agreed to be in it and were so happy they did. They are naturals for the big screen!