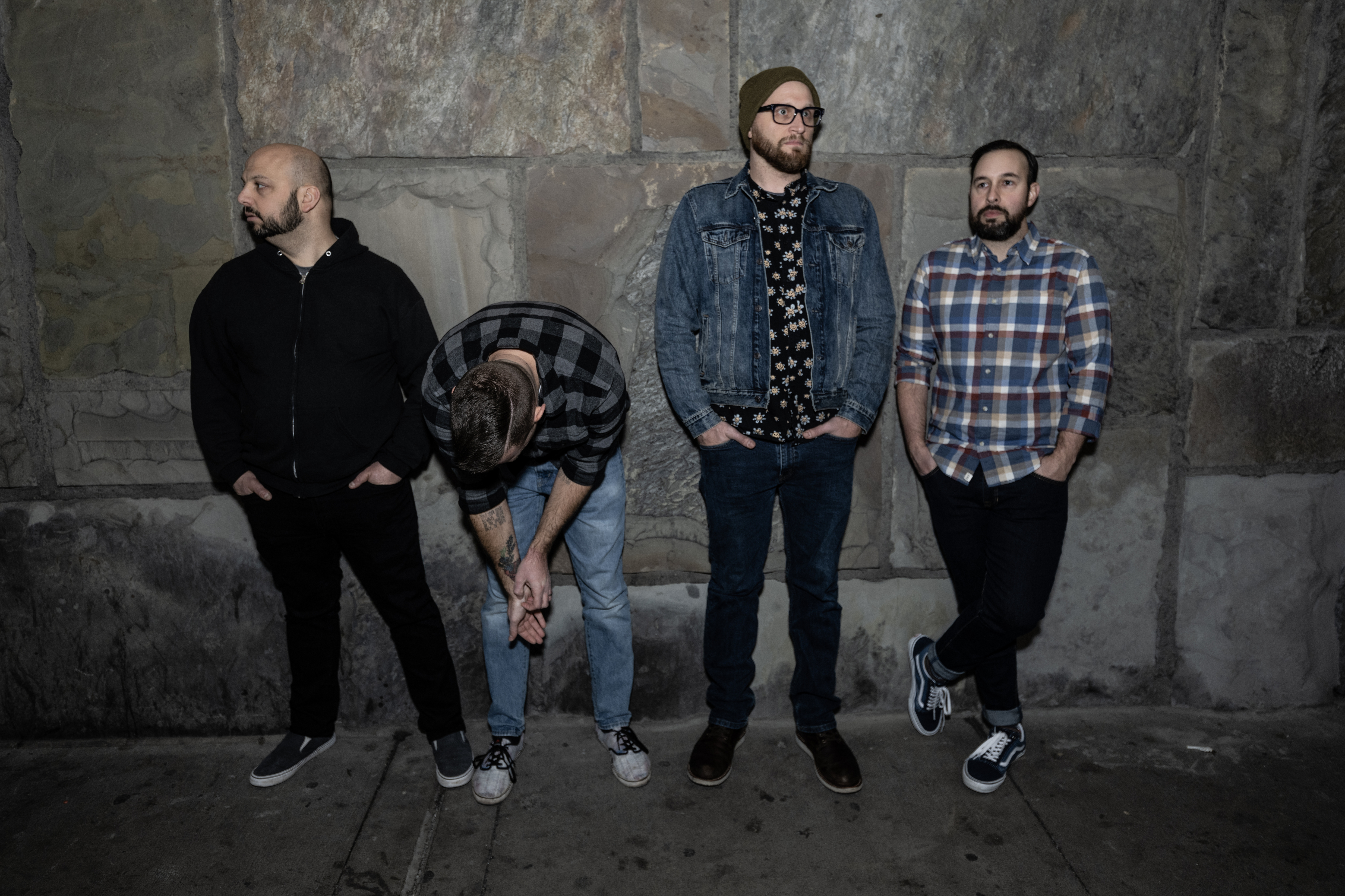 Today, we are excited to premiere a new video from Upstate New York pop-rock quartet E.R.I.E., for their single "Can't Stop Runnin'". Released a year ago to the day as the first glimpse of music from their sophomore LP, Suburban Mayhem (which came out April 7th via Mint 400 Records), the song showcases the band wearing some Petty-esque influences proudly on their sleeves, with big, driving rhythms, soaring guitar solos and an anthemic chorus. To commemorate the one-year anniversary of the single, the band worked with videographer Jason Estrella to capture footage of their time down in New York City back in February. Filmed in a mere couple hours, the video highlights the band's energetic and entertaining live performances with an exceptionally keen eye.
"'Can't Stop Runnin' was the first song from Suburban Mayhem that we completed," guitarist Matt Delgado tells us. "The song highlights the diversity of influences we share, while subversively luring its audience into sing-along territory. Songs can be great vehicles to exorcise demons in a healthy fashion, and this is a perfect exhibit A for us. It was awesome to watch this NYC audience groove along when we visited The Delancey earlier this year, and hope it has the same effect for you."
 Singer/guitarist TJ Foster continues, "It's always awesome when you play a venue outside your hometown and the crowd welcomes you with open arms. Each time we've performed in the Big Apple, it's a magical moment and it was nice to capture just a little bit of that magic on film. 'Can't Stop Runnin' is typically a crowd favorite and so it just made sense to honor it in this way."
 Suburban Mayhem is available now on all major streaming platforms, as well as on vinyl and CD via their Bandcamp page. E.R.I.E. was recently featured as the "Band You Might Not Know" on Chris Demakes' May 1st podcast episode with Bert McCracken from The Used. You can catch them live throughout the northeast this summer, with tour dates posted on their website.
Credits: Filmed and Edited by Jason Estrella (@jaycestar), Shot on location in Manhattan at The Delancey