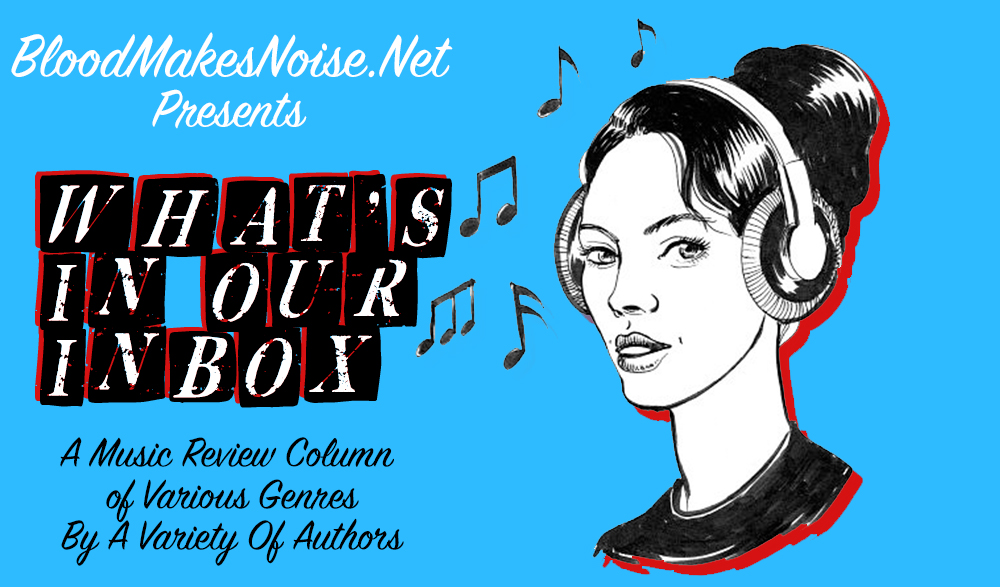 Our inbox is over flowing again so we are letting you good people know exactly what is new and available out there in the music world. We have a pretty good mix for you this week, however I think the ladies outclass the guys this week with some really cool indie pop and shoegaze. As always, hope you find your new favorite band today. If you want to see your band on one of these lists, send us streaming music and as short bio. 

Band Name:  Levi Evans
BMN Score: 8.2/10
What the band says they sound like: "So Happy" co-written and co-produced by Lucky West (Walk the Moon, DREAMERS). Accompanied by a whimsical music video also directed by Evans, "So Happy" is a song that exposes the work we do to sometimes hide our emotional pain and represents a fresh, new beginning for the emerging songwriter. As Evans best puts it, he is "emotionally attached" to each of his songs, which becomes more significant as he prepares for his debut EP this summer featuring this infectious new single.
What we say they sound like:  This has sort of a lounge feel like artists like Papi Shiitake or the grooves of Scoobert Doobert but then it adds more of an indie pop spin like if you infused Maroon 5 and some Ed Sheeran into the mix. So what's cool about loungey indie stuff is it all is based around stoner culture & making chill music, this sheds a lot of that to be more commercially accessible. It's definitely not bad and it has it's audience that will really be into it, but I feel like it's a missed opportunity. I think really if you add some more chill lounge vibes or the groove is a little less pop with a splash of funk, you'd be cooking with fire. 
Song to add to your playlist: So Happy 

Band Name:  Triple Fast Action
BMN Score: 7.5/10
What the band says they sound like: Triple Fast Action formed in January 1993, played their first show at Chicago's Cubby Bear and, in 1998, played their final show at Chicago's Metro. The band quickly earned a great deal of notoriety among Windy City tastemakers for their extraordinary musicianship and graceful yet raw performances and was one of many Chicago area acts signed to Capitol Records during the multi-year label frenzy that also snatched up bands like the Smashing Pumpkins, Smoking Popes, Veruca Salt, Hum, Menthol, among others.
What we say they sound like: Well this is from the 90's and it really feels like the 90's. It's definitely got a bit of that Seattle sound like Soundgarden, Mother Love Bone and Pearl Jam but mixed with some East Coast like The Smithereens and Dramarama. The one thing I don't really hear is the Chicago influence of stuff like Smashing Pumpkins or Hum, the louder more psychedelic sounding 90's stuff. This is great as a time capsule of what that era sounded like so it's hard to formulate into words but it brings on a feeling of nostalgia. 
Song to add to your playlist: Mooner 

Band Name:  Corvair
BMN Score: 9.9/10
What the band says they sound like: Corvair's Heather Larimer says of the song: "On this record, I pushed myself to be more exposed and unfiltered. I can unfortunately be an ugly fighter and I wondered what would happen lyrically if I just owned up to it. The things I do that I am ashamed of and the toll it takes on everyone involved." Naubert adds: "The musical spine of this song was me thinking about Tears for Fears meets King Crimson. But then Heather wrapped that art rock foundation in a Blondie-meets-Shirelles pop energy. It's a strange combination that fits the story–out of control emotions that end in shame and regret."
What we say they sound like: It's kind of rare that bands come off sounding like The New Pornographers because they are such an eclectic group, but this has a similar vibe to them. The style, the feel, the melodies. Honestly I love The New Pornographers so I really like this band. I mean this definitely as a compliment, it's got great songwriting, the perfect voice on top of catchy pop hooks. I really couldn't ask for more out of an indie pop song. I think this is a band you will be hearing more about in the future. 
Song to add to your playlist: Right Hook

Band Name:  The Shallows
BMN Score: 9.8/10
What the band says they sound like: The band's music features washed guitars and orchestral synths, post-punk/new romantic style earworm hooks and soaring harmonies drawn from their Dream Pop/Shoegaze influences.
What we say they sound like: Boston shoegaze band The Shallows is a great combination of some Boston music scene veterans like triphop indie pop singer Jess Baggia of This Bliss and synth wave / vapor wave artist Ben Didsbury of R|verghxst along with a different songwriter, Brad Emerson. It's interesting because we've reviewed the other projects tied to this and it's great to hear them combine so effortlessly to create something that uses some of their best traits in one cohesive larger project. It's shoegaze but with structure and great songwriting and less drone than their contemporaries and I think it's due to how nicely Baggia's voice fits with the music. 
Song to add to your playlist: Soft Night, Channels, Verdant
 
Band Name:  Slow Crush
BMN Score: 9.7/10
What the band says they sound like:  The band's gloomy & dreamy sophomore album 'Hush' radiates moonlit warmth through a haze of abrasive whirling layered guitars and soul soothing vocals by front woman Isa Holliday. With the lull of wistful longing and tranquil bearing, contrasting cascading echoes of beautiful noise, 'Hush' surpasses their highly acclaimed debut album 'Aurora' in both songwriting and musicianship.
What we say they sound like: Another shoegaze band and what's interesting to me is how many bands love My Bloody Valentine and have a similar vibe to them. This is really great though, it's heavy, atmospheric with delicate vocals over sparse music that explodes into heavy drifting distortion. It's got that classic MBV feel as a wall of sound along with a delay single note lead playing a melody line. The in between verses are nicely sparse as the drums create a slow groove that plays into the music perfectly. I would say even though the band has obvious love for MBV they have enough of their own style to set themselves apart. 
Song to add to your playlist:  Lull