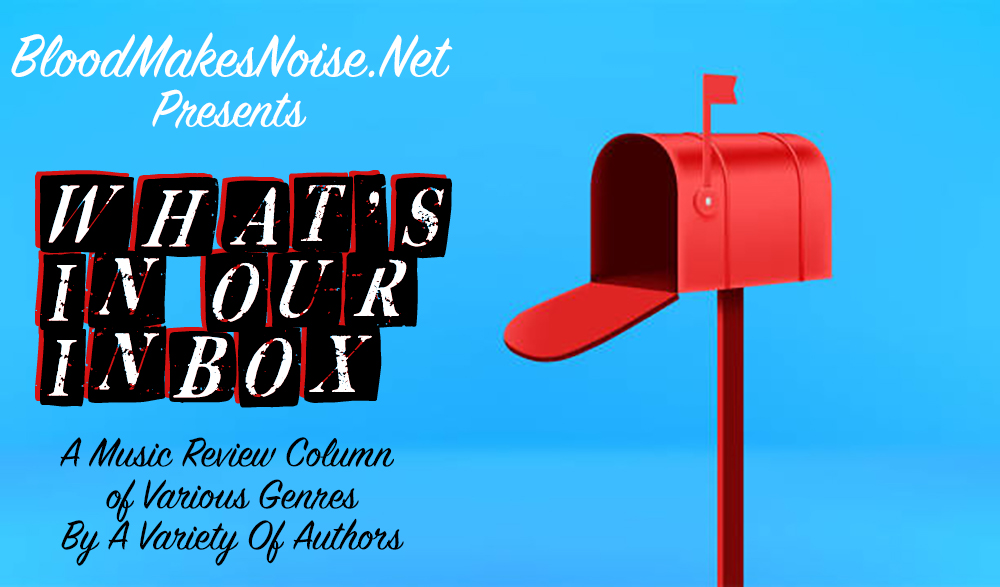 Our inbox is over flowing again so we are letting you good people know exactly what is new and available out there in the music world.    This week we have a great mix of heavier bands across a few genre's. Hopefully you dig what you hear and find a new favorite band.  If you want to see your band on one of these lists, send us streaming music and as short bio. 

Band Name:  Psychotic Apes
BMN Score: 6.8/10
What the band says they sound like: "Under the Dusk" brings a sound between grunge and hard rock, very characteristic of the band. The lyrics deal with dreams, redemption and the inevitable encounter with the beast that exists within us. "Stab" is certainly one of the band's most direct and heaviest songs, with metal influences being more present. The lyrics are a catharsis of symbolic brutality against the tyranny that plagues the present day.
What we say they sound like: This is pretty chuggy straight forward heavy metal, but I dig the Alice In Chains/Layne Stanley vocal. Someone though seriously slap your drummer, we get it dude you can do some great fills and all that jazz but if you took the cheesey double kick drum stuff out of this and kept it more rock I'd dig it a whole lot more. To me this is Alice In Chains minus the great melodies, it's like the band is afraid of major chords and melody. Not a bad effort, but didn't blow my mind either. 
Song to add to your playlist: Stab
Band Name: Alex Kelman
BMN Score: 7.1/10
What the band says they sound like: In front of a new album release, Alex Kelman presents a new track "VHS" (Vysoka Hranica Snov - High Limit of Dreams) recorded in collaboration with a shoegaze / dream pop band Secrets Of The Third Planet (vocals and guitars by E.Frankevich) and supplemented with a video clip filmed and edited by Anastasia Maystrenko and Vadim Levovenya.
What we say they sound like: Vocals that kind of hit like late 70's and early 80's goth somewhere between Peter Murphy and Jesus & Mary Chain. Musically it's a modern mix of shoegaze dreampop with more pop aesthetic than droneiness. This is very light and airy feeling and would be appreciated by anyone longing for Love & Rockets or Depeche Mode stuff but mixed with more modern sonic palettes. 
Song to add to your playlist: VHS
Band Name: Tired Radio
BMN Score: 9.1/10
What the band says they sound like: A barrage of melodic punk filled with blistering anxiety from Brooklyn, NY.
What we say they sound like: Tired Radio is great sounding punk mixed with rock n roll kind of in the vein of Gaslight Anthem but with some balls and minus the Springsteen stuff.  The vocal really grabs you from this band, it's got grit, authenticity and warmness to it. The band in the video seem like just normal dudes you'd wanna hang out with and their music has zero prentiousness to it. Wish more bands took some lessons from this. 
Song to add to your playlist: Old Keys
Band Name: Single Mothers
BMN Score: 9.3/10
What the band says they sound like: Written over the course of a week during a particularly challenging time for frontman  and Single Mothers' only permanent member Drew Thomson, Roy is a complete anomaly not only within the music scene but within the band's own catalog. It's a far cry from the scathing hardcore rippers of their beloved 2014 release, Negative Qualities, and it bears little resemblance to the more mellowed post-punk sounds that populated 2022's Everything You Need. Instead, Roy dabbles a bit in Eighties New Wave and a bit in tripped-out indie-rock. 
What we say they sound like: A live track that feels like it's fully produced in the studio, so first off points for sounding this good live. Easy going indie rock kind of like if you took the Gin Blossoms and mixed them with The Hold Steady. It's almost that level of partially shouty talked vocals mixed with melodic vocals. Really solid track and seeing this is the band live only makes me want to check out more!
Song to add to your playlist: Sad Dumb Game
Band Name: Semaphore

BMN Score: 9.9/10
What the band says they sound like: Comprised of singer and guitarist Siddhu Anandalingam, drummer Emmett Ceglia, guitarist Jay Kohler, and bassist Niko Hasapopoulos, the Brooklyn-based quartet has been busy over the past few years navigating the lonesome loudness of modern life.  On the surface, Semaphore seems much like any other shoegaze band: they're loud, atmospheric, and very, very moody. "We know we're a bunch of sad boys singing for sad boys," acknowledges Anandalingam, "but there's a disaffectedness to a lot of shoegaze, an instinct to contribute to a collective droning, that Semaphore resists. We're not trying to glorify numbness. We want to actually reach our audience." This longing to connect underpins Semaphore's work, lending an urgency to the band's perspective, sound, and approach. 
What we say they sound like: This band is a really great mix of shoegaze 90's stuff like My Bloody Valentine but mixed with a heaviness that is akin to Deftones and Failure. The high falsetto parts vocally really add and interesting spin on this style. The musicianship is excellent as tracks like "No One" seem to break apart traditional song structure where the band wanders through a variety of dynamics.  From falsetto to screams all by one vocalist is mesmerizing. In some ways it also has a little bit of a Sunny Day Real Estate feel on mellower tracks like "Smother". As an avid Blink 182 hater, I'm going to refrain from comment on their cover of them, but they make it way more tolerable. 
Song to add to your playlist: No One, Smother