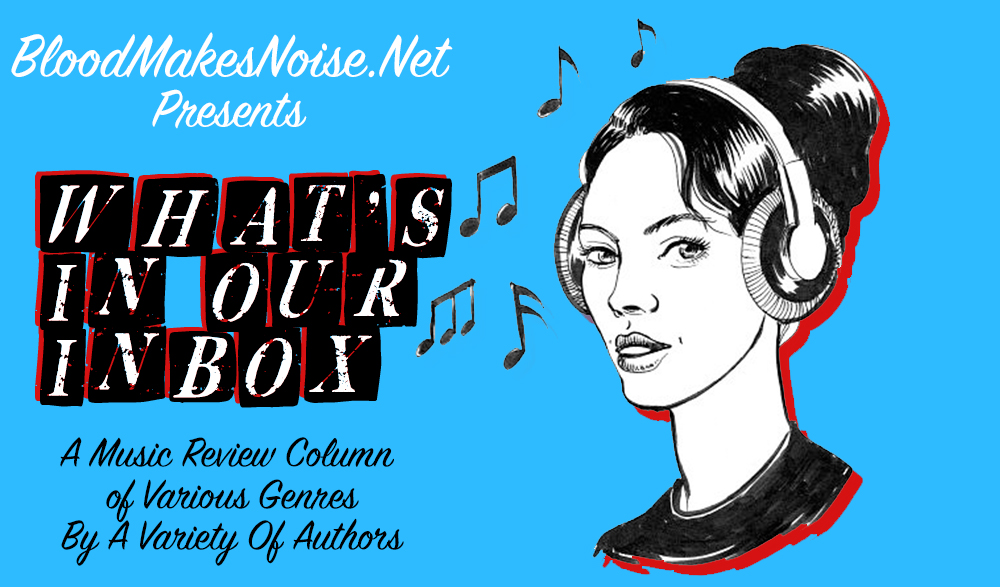 Our inbox is over flowing again so we are letting you good people know exactly what is new and available out there in the music world.    This week we have a host of styles from horror punk to soul to mellow indie rock. Strap in, it's another week of unique tracks.  If you want to see your band on one of these lists, send us streaming music and as short bio. 
Band Name: The Crimson Ghosts
BMN Score: 7.5/10
What the band says they sound like: "The Crimson Ghosts are back with the new album "Forevermore"! And again they put their own stamp on the horrorpunk genre with their distinctive mixture of metal, punk and hardcore. The first single "On a Succubic Night" will also be the opener of the new album and none other than Nim Vind provided the guitar solos and backing vocals."
What we say they sound like: Did you ever wonder what Danzig would have sounded like if he started a metal band in the 80's with Agnostic Front or Warzone backing him? This is pretty close as it's horror punk mixed with Hardcore and Metal. It definitely does enough to make you want to join in the group vocals. It kind of has a little bit of a Layne Staley cadence in parts as well and that's a bonus in my book. There is nothing I don't love about it. It is what it is and The Crimson Ghosts are doing what you'd expect a horror punk hardcore band to do. 
Song to add to your playlist: On A Succubic Night
 Band Name: Wang Wen
BMN Score: 7.9/10
What the band says they sound like: Over the course of their 24 year-long career, WANG WEN have reached a profoundness of intention in their music that reflects in the massive soundscapes that they bring on record and from the stage. It comes as no surprise that in these dire times, the band delivers a record that speaks to humanity on a universal scale. Wang Wen's new album Painful Clown & Ninja Tiger arguably presents the band at their most accessible since the release of 21's 100,000 Whys, but also at the height of their ability to create moments of high tension and exhilarating release. Painful Clown & Ninja Tiger is a record of Wang Wen's life experience of the past two years.
What we say they sound like: This cinematic shoegaze-ish droney indie rock is really well done. I feel like this might be it's own genre of dream pop. There is something very unique about this artists sound and style that I can't quite put my finger on, it's like Radiohead-ish but mixed with the mellowest Smashing Pumpkins stuff or something like that. It really is also adjacent to the early 2000's emo scene and sound, like think Hot Rod Circuit's mellower stuff or maybe something from the Vagrant catalog. The trumpet kind of throws you for a loop, it's almost out of place in this style of music. The songs are really long and the vocal takes a little bit getting used to but overall I'm enjoying it. 
Song to add to your playlist: Gone Library, Painful Clown
 
 Band Name: Cape Crush
BMN Score: 7.7/10
What the band says they sound like: Cape Crush was but a twinkle in her eye when James Christopher approached Ali Lipman in the winter of 2021 about putting a band together. With shared influences like The Get Up Kids, and the Weakerthans, they started writing and arranging songs that explored themes of heartbreak, hardship, and change. They were soon after joined by friends Jake Letizia on bass, and Cody Rico on drums both of whose love of emo music influenced the overall sound of Cape Crush.
What we say they sound like: What's interesting is this is pretty light pop punk but the track ends with the line "I'll stick a fork right through your fucking thigh". Now this starts out very Tilt meets The Sundays-ish, it's not abrasive at all and the group vocals almost feel out of place as the vocal is more personal and sung like you're being told a sentimental story. I feel like the vocal is the saving grace of this track and band, it carries everything that is interesting about this done to death genre. The timbre and tonal quality is just really enjoyable and the storyteller aspect is what draws the listener in. 
Song to add to your playlist: San Souci
 Band Name: Miranda And The Beat
BMN Score: 9.2/10
What the band says they sound like: "I never thought I would see someone be able to play guitar with the ferocity of Link Wray, and sing like Lydia Lunch had a nuclear meltdown and morphed into Etta James and Yma Sumac. Miranda and the Beat ARE the quintessential heirs to our rock n' roll throne… May the circle remain unbroken. Consider the torch has not only been passed but its fiery tale is ready to set the whole world on fire all over again."
What we say they sound like: This song is really well played and feels like a mix of 60's and 70's soul, which hey, i'm behind that a thousand percent. The vintage feel of everything from the organ and bass line to the grainy video makes me love this all the more. The guitar tone as well is so deliberate, for such a simple groove this really is just so god-damned good. I must have listened about 15 times in a row and it got better with each listen. For true audiophiles who know what good shit sounds like, this is it. 

Song to add to your playlist: Sweat
Band Name: The Maravines
BMN Score: 9.6/10
What the band says they sound like: They are recognized for their lo-fi production, sullen harmonies, and reserved instrumental accompaniments, and draw comparison to the music of indie rock bands like the Shins and the Decemberists.
What we say they sound like: This is really a slick sounding indie folk track, the bass line and slide guitar bring it to another realm but underneath it's just a really great Shins-ish tune. The vocal is really striking, it's so smooth and really feels so warm on top of this mix. The songwriting is simple but it works so well. Less is more as they say. This whole album is really great but the shorter more 60's inspired songs were the ones I feel really popped out. The Maravines have a really unique Jersey feel and sound to their music and I have nothing but warm feelings when I listen to their albums. 
Song to add to your playlist: Apple Pie