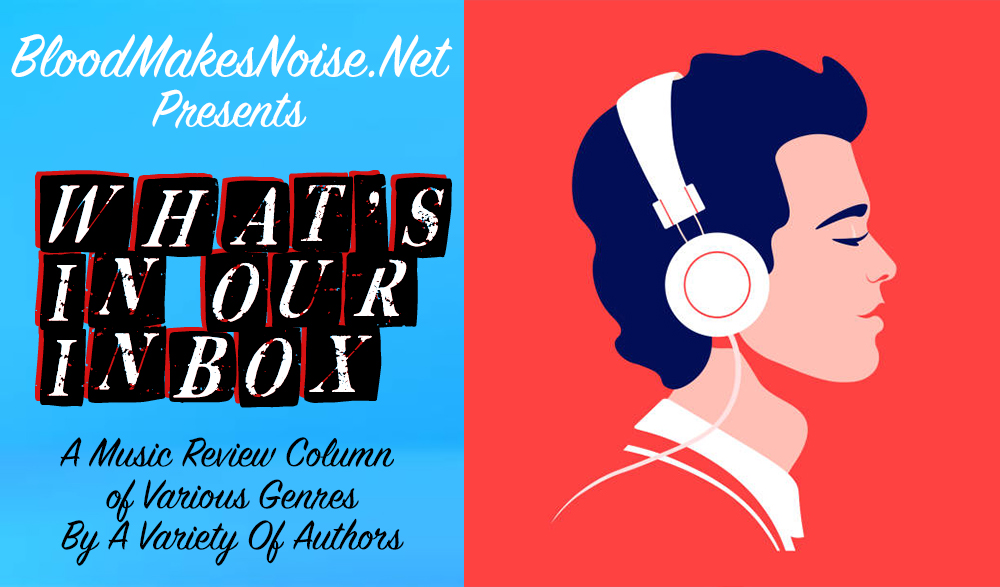 Our inbox is over flowing again so we are letting you good people know exactly what is new and available out there in the music world.   This is one of the best weeks of music I can remember where everything I heard was really well put together and had something about it that really resonated. I'd add every song this week to my personal playlists. Our writers seemed to enjoy everything as well. If you want to see your band on one of these lists, send us streaming music and as short bio. 

Band Name: Arthur Moon
BMN Score: 10/10
What the band says they sound like: "I wrote 'Ghost Ranch' while staring at a photo I had taped to my wall of Georgia O'Keeffe sitting in the back of a truck in the desert looking through a piece of swiss cheese. I was thinking a lot about the way she used the holes in sun-bleached animal bones to contextualize the vastness of the sky as a negative space in her paintings–death as the thing that grounds us against the gauzy, open space of living. Later, I found out this 1976 quote from her: 'I was the sort of child that ate around the hole in the doughnut saving the hole for the last and best. So, probably—not having changed much—when I started painting the pelvis bones I was most interested in the holes in the bones—what I saw through them—particularly the blue from holding them up in the sun against the sky as one is apt to do when one seems to have more sky than earth in one's world.'"
What we say they sound like: This has a really interesting feel to it somewhere between indie pop and R&B, which in the end comes off sort of as a mellow female fronted version of Talking Heads with modern glitches and abstract modern jazz palette thrown in certain spots. This track feels like nothing repeats and it's snaking through multiple songs all within the short two and half minute span. This song is genius actually, it touches on so many modern aesthetics that other artists aren't talented enough to pull off. Wonderful and hopeful are the adjectives that comes to mind when I spin this
Song to add to your playlist: Ghost Ranch 
 
Band Name: The Hideous Sound
BMN Score: 9.3/10
What the band says they sound like: A Louisiana native who spent his teenage years in Seattle, Crissinger relocated to Maine in 2020. Enlisted as a kid by his older brother to learn the rhythm guitar parts on Strokes songs, Crissinger began recording on his 4-track Tascam Portastudio, layering guitar parts and melodies inspired by Brian Wilson, The Beatles, and Nirvana.
What we say they sound like: This has a little bit of 90's, a little bit of The Cure, Beatles, and sure as the artist says Brian Wilson, but with a droney shoegaze vocal. Musically and visually, song and video fit together as it feels like layers of pasted musical tastes overlapping. In a weird way this is almost it's own genre of 90's Alternative Rock kind of like something The Breeders would write but then mix in a happy Cure song like "Close To Me" and then some bells and whistles like the Beatles would add to songs like "All You Need Is Love" or "Penny Lane". That's what I hear and I like it. This is all under a lo-fi indie umbrella which makes it all the better. 
Song to add to your playlist: Wasted Life
Band Name: BIKE
BMN Score: 10/10
What the band says they sound like: "The lyrics for this song were inspired by self-analysis, where I understood that everything has two sides and that we have to be aware of what happens around us, strong enough to face difficulties and take advantage of every opportunity that life gives us," says Julito Cavalcante.

"Both 'O Torto Santo' and this album move forward from our sound on previous albums. We managed to mix all the coolest things we had already done with new references and older ones that have not yet appeared on other albums. We also added new elements and handcrafted instruments in the songs. The idea was to sound artistic and raw at the same time."
What we say they sound like: This song is genius. It spins genre's on their heads and blends them flawlessy. The band is from Brazil and you can feel the influence of Bossa Nova and the classic Brazillian sound in the bands rhythm section but it's layered with eerie guitars that climb and ascend almost in a Radiohead-ish style but smoother, more effortlessly. This has a groove and vibe to it you don't often hear mixed, like world music, trip hop, jazz, and hint of metal. In the end I think it's something any indie rock fan or indie pop fan is going to appreciate. 
Song to add to your playlist: O Torto Santo
Band Name: The Len Price 3
BMN Score: 8.5/10
What the band says they sound like: Front man Glenn Page says, ""Break Your Neck"
is a song about an infamous 17th-century executioner. It was recorded during the sessions for the 'Pictures' album. We left it off the record because it seemed like an odd one out at the time. We had fun recording it and I think we played it live a few times. It's got a touch of the gothic about it - maybe a Cramps vibe. I was also channeling Thee Mighty Caesars."
What we say they sound like: Ok, so they aren't breaking any new ground but if you love authentic traditional garage rock that is well versed on their 60's stuff from The Sonics to The Seeds then you will dig this. Being a rock purist I can clearly tell when a band knows their 60's stuff or just are trying to be The Hives, these guys have the vibe of a band that knows what their doing. The song isn't cheap in any way, it just feels like the real deal and something you'd want to check out live. It's got that pep of The Ramones but some bite to it like The Stooges. If you love every reference I made above, you are going to love this. 
Song to add to your playlist: Break Your Neck
Band Name: 5 Fingers Of Funk
BMN Score: 9.5/10
What the band says they sound like: My Mom's Prius is an earnest autobiographical song inspired by visits home to Portland, OR after I moved to Brooklyn, NY. I would stay at my mom's house and borrow her car to go meet up with the homies. I couldn't help but notice the look of envy on the faces of my boys when I pulled up next to their low riders and Lambos in her stock hybrid… that look was envy, right?"

The backing track for 'My Mom's Prius' was originally a melodramatic song called 'Man In The Middle' that the Fingers recorded circa 1997. We were working on our second album and I was in the peak of one of my many tortured "no one understands my struggle" periods. A little voice told me that the song wasn't worthy of a final vocal recording (let alone a mix) so it languished on a 2-inch Ampex reel in my mom's basement for years and years.

What we say they sound like: This makes my personal playlist. This is going to be a massive hit with the tiktok crowd. This is straight up something you'd see on Saturday Night Live but with actually well written hooks and flow. It's just pure fun. If you are a fan of true hip hop this may not be for you but if you can get behind Lonely Island mixed with 90's rap this is for you. 
Song to add to your playlist: My Mom's Prius