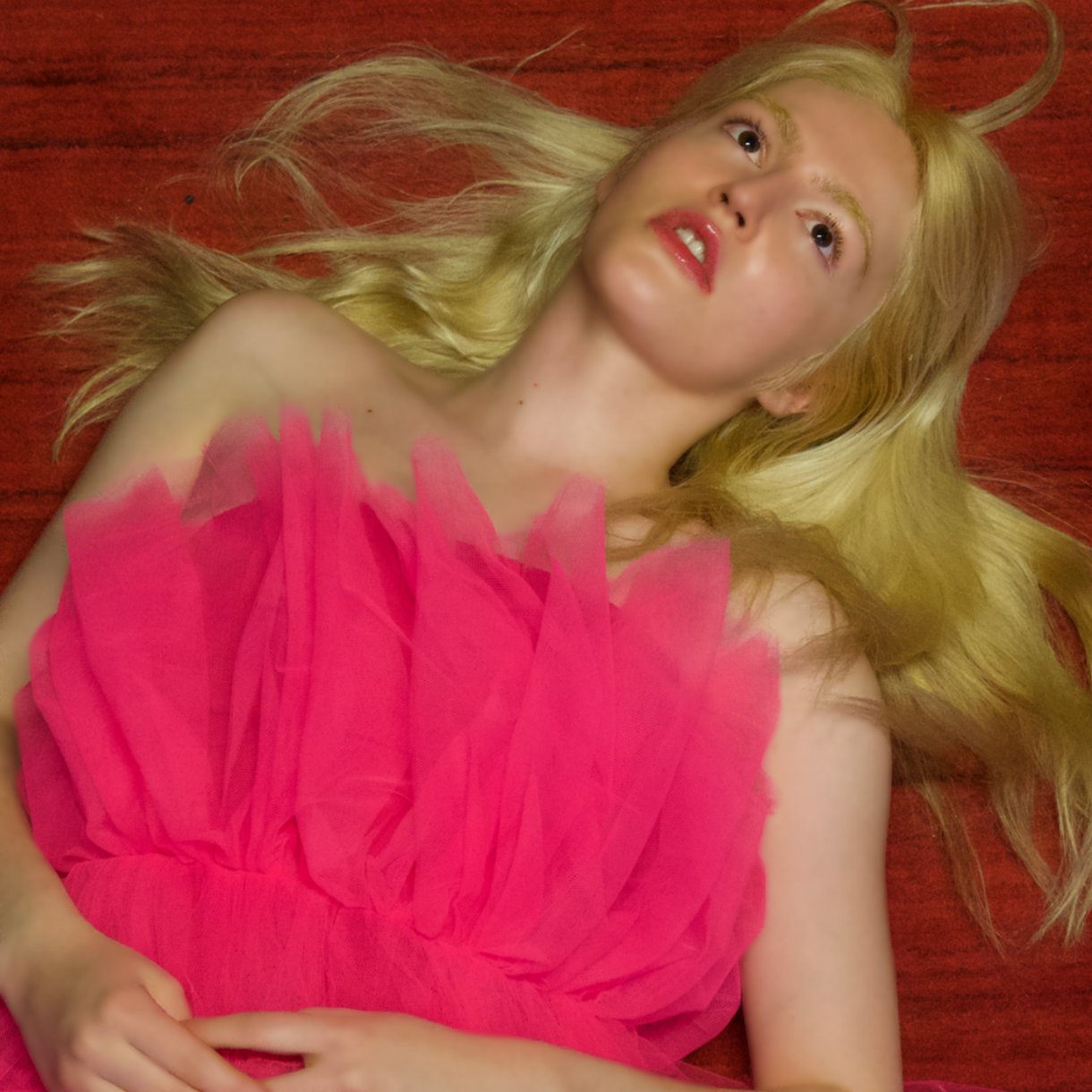 Singer and songwriter Sophia Marie George is a Los Angeles native and senior in the School of Foreign Service at Georgetown University. Harboring various passions, she finds herself oscillating (sometimes rather chaotically) between many different realms: her major in International Politics, her authorship of creative works, and her love for acting in addition to her music.
Sophia often feels like an ambitious, lust-for-life, nomadic kind of girl without a particular direction, one who doesn't know exactly what she wants to do or who she wants to be, or where she wants to end up, and her storytelling reflects that indecisiveness, that impulsiveness, that desire to do everything while she's young. Drawing from her identity as a self-proclaimed "hopeless romantic," Sophia has a penchant for romanticizing historical figures and events, contemporary lovers, and foreign cities, weaving in the story of her West Coast roots in sunny Los Angeles, her university life in the political and cosmopolitan mecca that is Washington D.C., and her role as an expatriate in foreign cities.
A shamelessly emotional person, Sophia's vulnerability stands out, with witty lyrics and asides giving comedic, realist commentary on the different places and situations she finds herself in. She is a girl still very much figuring it all out, the kind of crazy soul who seeks out every opportunity and every emotion life can offer. A wildness that sometimes contradicts her inexperienced and naive demeanor, a romanticism that contradicts her occasional feelings of disillusionment, and a performative personality that often contradicts her desire for authenticity.

How did the band form and what does the band name mean?
I really started my journey as a singer and songwriter right when COVID quarantine started and I started learning how to play the guitar! I had always loved writing and singing growing up, but with the instrument of the guitar, it finally gave me a tool to really hone this craft. After about a year with the guitar, I had around 70 songs to pitch for full production and start my recording journey!
 The stage name "Sophia Marie" is just my first and middle name, so it's very close to me and my life growing up! 

Previous musical projects? How'd you first get into music?
Spring 2020 was my first time ever picking up a guitar. I had sung in school stuff beforehand and in theatre and musicals, but this new project I have been embarking upon is the first time as a recording and performing artist! It's been so so exciting, and I am constantly inspired everyday. 

First concert that you ever went to? 
The first concert I ever went to I think was probably a Stevie Wonder concert at the Nokia Theatre (or what used to be the Nokia Theatre) in Los Angeles. Stevie Wonder always puts on this Christmas concert annually, and so I think he was one of my first concerts when I was young with my parents. 
 
What's your writing process like?
Usually a substantial event happens in my life, and I can't do anything but write about it. I also tend to look at my life in eras of people I had been obsessed with/crushed on/been in love with. So I'll usually have a song about each romantic interest that had a big impact on me, and playing that particular song transports me back to that particular mindset. Often, too, when I am traveling, I will write a song. My latest single "could i be your muse?" was written when I was studying abroad in Florence, Italy and got inspired by Botticelli's Birth of Venus. "What A Waste" was inspired by a trip to London that ended in heartbreak. My upcoming new single "your songs are shit" was inspired by my study abroad at Trinity College, Dublin. Geographic places give me so much material. So does my schoolwork. They often merge together and play off one another. 

What other artists or songs inspire your music? 
Yeah! Most of the artists I am inspired by are women, and there are so many women killing it in music. Every month I feel like I find a new obsession. This past summer, I really got into Ethel Cain's music; I absolutely love her vocal production and her lyrics. Her song "Crush" is my favorite song ever. I was obsessed with Alexandra Savior last year; her song "Girlie" has some of the most emotive, symbolic lyrics that are just so beautiful. Like the way she says things in her songs—remarkable. There's so much color, so many pictures painted with her music. I want to recreate that in my own songs. Caroline Polachek oh my god I can't even with her. Her performance is everything anyone could ever hope for, her voice is incredible, her production is insane; I'm so obsessed. And then Lana Del Rey—the God tier. My favorite artist of all time, who gets my emotional volatility so well. She's always always always inspiration for me. 
 

  
What's the live experience like and your philosophy on playing live? Do you think the music live should be identical to the recorded version or should it be it's own thing?
I haven't been able to play that much live just because being a full-time student is really hard, especially majoring in something completely different as I do with International Security Studies, but I have been able to do some open mics around Georgetown and my first debut concert in Los Angeles like a year ago. My philosophy on live music—yeah, be its own thing. Like it should match the quality of the recording, but a concert is its own free-spirited, raw thing. I think that provides such a unique opportunity for some cool alterations to the songs and personal connection with the audience. 


What's up next for the band?
I have my sophomore EP entitled "the expatriate, immortalized," coming out in March! I am so so excited! It is a conceptual EP that thematically explores the subject of studying abroad and being an expatriate American abroad. These songs really complement each other so well, and I can't wait for everyone to hear them! And then I hear back from graduate schools soon, so fingers crossed that goes well!