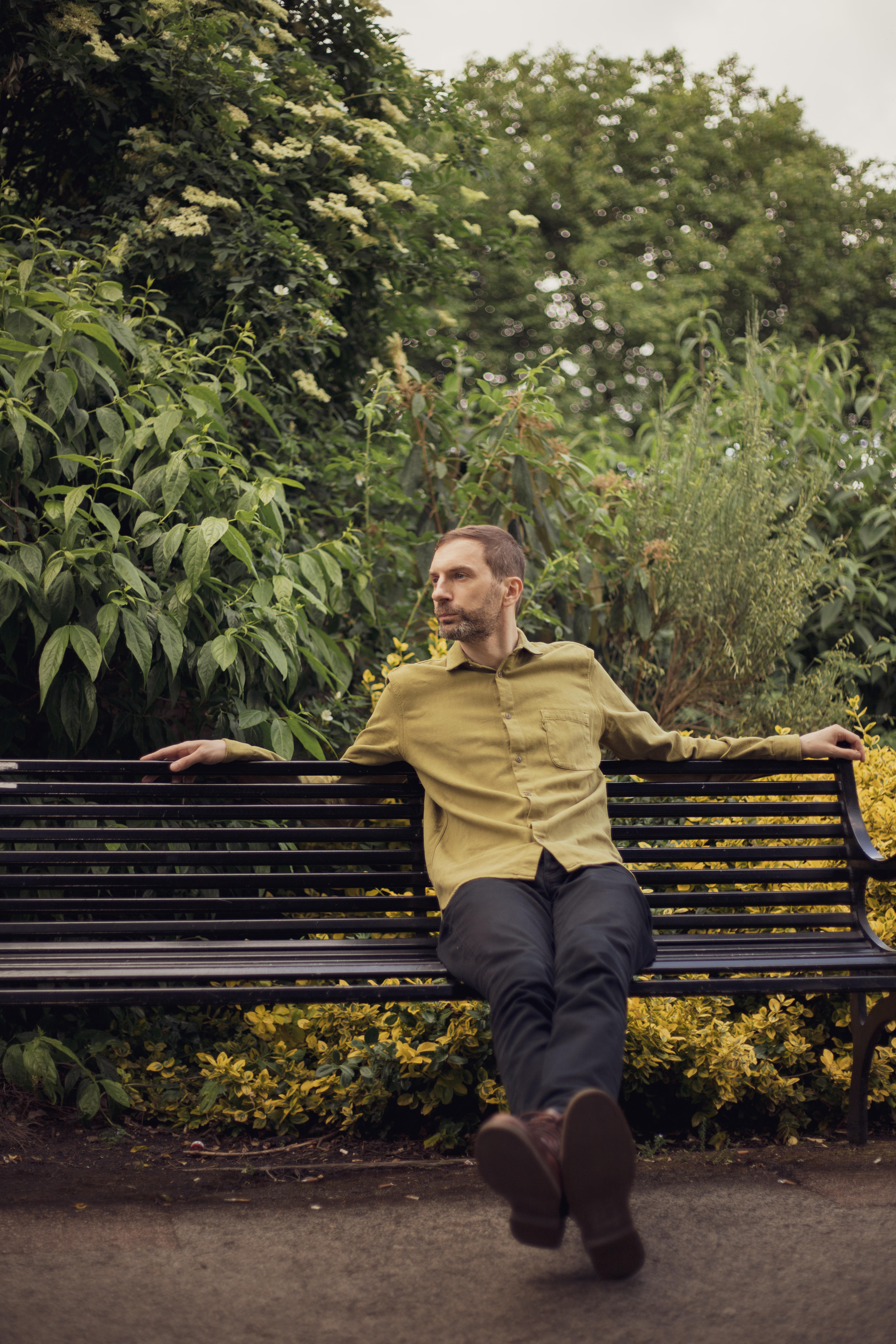 Hailing from Huddersfield (UK), Marek Kubala has received critical acclaim with previous releases in the past 18 months, including on Outpost and EMI Publishing (KPM), and featured on BBC Introducing, Mystic Sons, CLOUT, Americana UK, Amazing Radio, and elsewhere.
Most recently, Marek's last single 'Fault Lines' appeared on episode 1 of BBC2 comedy show 'Cheaters' (Clerkenwell Films), broadcast in February 2022, sharing the soundtrack with the likes of Metronomy , Jungle, Biig Piig and Holy Fuck.
Marek's debut EP 'Awhile', fused the progressive electronics of Air with the acoustic subtleties of Elliot Smith and Nick Drake. The followup single 'Fault Lines' marked a change in direction, with Marek adopting a more upbeat lo-fi indie sound with quirky electronics thrown in.
How did the band form and what does the band name mean?
It's just my name haha. I did consider at one point using an alter-ego pseudonym because that can be cool when it works, eg I love Badly Drawn Boy, The Streets, The Drums, Bat for Lashes… But it's so hard to think of one to be fully happy with. One day someone told me my name was cool so I should just use that, so I did. People sometimes struggle to pronounce it though.

Previous musical projects? How'd you first get into music?
 My dad has several thousand vinyl records and cds which may have something to do with it. I grew up with his music. Apparently I was listening to the White Album on repeat at 5 years old, which probably warped me a bit. I was in a typical teenage guitar band and I've also collaborated on a few electronic-based projects, doing vocals and guitars. You can probably pick up some remixes on vinyl that I've been involved with.
First concert that you ever went to? 
I can't remember which of them was first but around the age of 9/10 my dad took me to see Prefab Sprout and Paul McCartney. 
 What's your writing process like?
 Some I write out fully on the guitar, others are more studio creations where it's more like sculpting something from a few musical ideas. 
 What other artists or songs inspire your music? 
The playlist is my early influences, ordered (as far as I can remember) at the times they came into my life. Each artist is either somebody who had a big impact on me or represents a genre/style that I got into. There's elements of all these influences in my music.
What's the live experience like and your philosophy on playing live? Do you think the music live should be identical to the recorded version or should it be it's own thing?
 When I've played live in the past it's usually been acoustic solo sets, although I've occasionally played with live string players. So it nearly always sounds different and more stripped-back because the recorded versions have quite a lot of musical accompaniment and contemporary production tricks. Think Pink Moon live, Bryter Layter on record (with a few modern bells and whistles).
 Has the band tour? What has the touring experience been, best shows?
 Some of the legendary London venues i've played at have sadly closed down in recent years (eg 12 Bar Club, Bull and Gate). The Garage is still around though and remains a great live venue.
 What's up next for the band?
 I'm working on a few more songs in the studio and building enough for an album.
Socials
https://www.instagram.com/marekxkubala/
https://www.facebook.com/marek.kubala.london
https://open.spotify.com/artist/6EotOg6eVdAP8Zrb7hPWuI?si=WYUQAiaXS_m1YeDAZBRJVQ