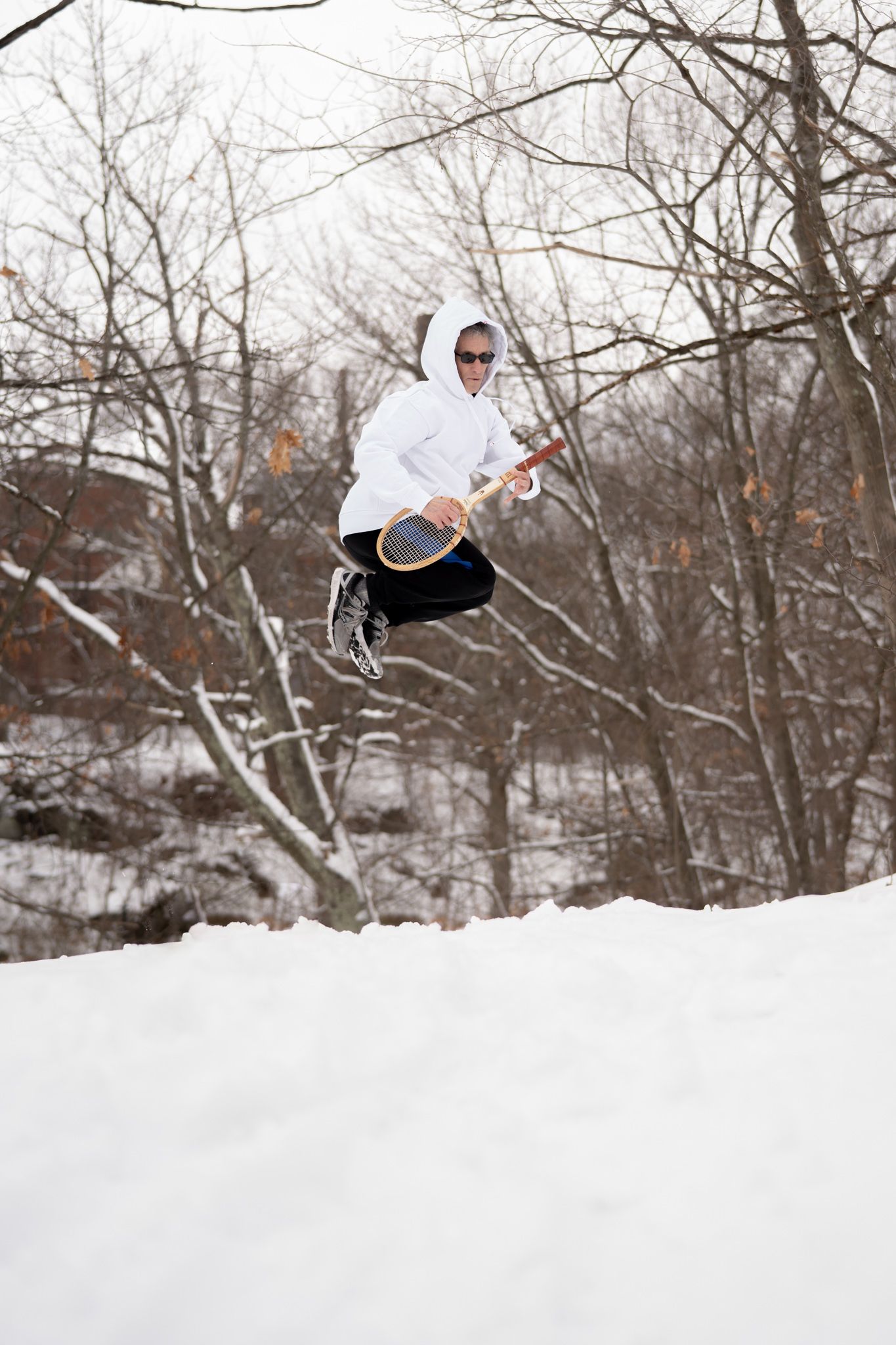 From the winding streets of Boston, MA, Major Spark are armed with a fleet of sensational influences to take you on a wild ride with their music. Their latest release is the "Birds Aren't Real" music video, and BMN had the pleasure of interviewing frontman Mark Goodman all about its creation and meaning. 
Do a lot of your songs revolve around different conspiracy theories? If so, what made you want to write about that? 
Our songs do not generally revolve around conspiracy theories. We focus on writing with a positive vibe to try to counter the chaos of the world and all the sad indie rock that comes our way. We did write a song called "Running From the Toxic Breeze" on our debut Beautiful Noise - and that song alludes to the poisonous conspiracies emanating from various political figures and media sources... and we simply hope we can let the breeze blow by as we get wasted... "hop the rocker... drink needs a topper...running from the toxic breeze... 1234 someone's at the kitchen door serving up the miracle tea...". 
What made you decide to go with a vintage aesthetic for the "Birds Aren't Real video"? 
We wanted to find video footage of actual real birds flying and doing bird things. The video director, Philip Stevenson, is a music producer from the DC area and owner of Nightworld Records - and he enjoyed taking on the task using found footage to create the video. 
: 
What artists were a major influence for you? 
I brought the song to Brian Charles with simply the vocal hook in the chorus. I did not have any guitar or key parts. He recorded the vocal part and then wrote the music to match what I was singing. The basic music came from his brain with too many influences to name. But we crafted the verse knowing that a little Fred Schnieder vibe (B-52s) would work well. I then pushed to get a Laurel Canyon sound on the chorus; Byrds, Beach Boys, etc. 
Was this song meant to be more informative or entertaining? 
Our music is meant to entertain. Though we do hope some listeners will discover the Birds Aren't Real movement and join in the fun. 
How long did it take to complete the song "Birds Aren't Real"? 
We wrote and recorded the vocals and main music parts in one day in December, 2021. Five days later Brian's studio, Zippah Recording, burned to the ground. Now. Does that seem suspicious to us...? Perhaps. Brian continues to produce bands and musical artists in other studios in the Boston area. We finished the song working at two of these excellent studios. We are working to get his new studio operating at some point this year - and then we can crank out a new Major Spark album. Brian truly appreciates all the musicians and friends who contributed to a fund to help open a new studio. 
Follow Major Spark: 
https://www.facebook.com/MajorSpark/ 
https://twitter.com/majorsparkmusic