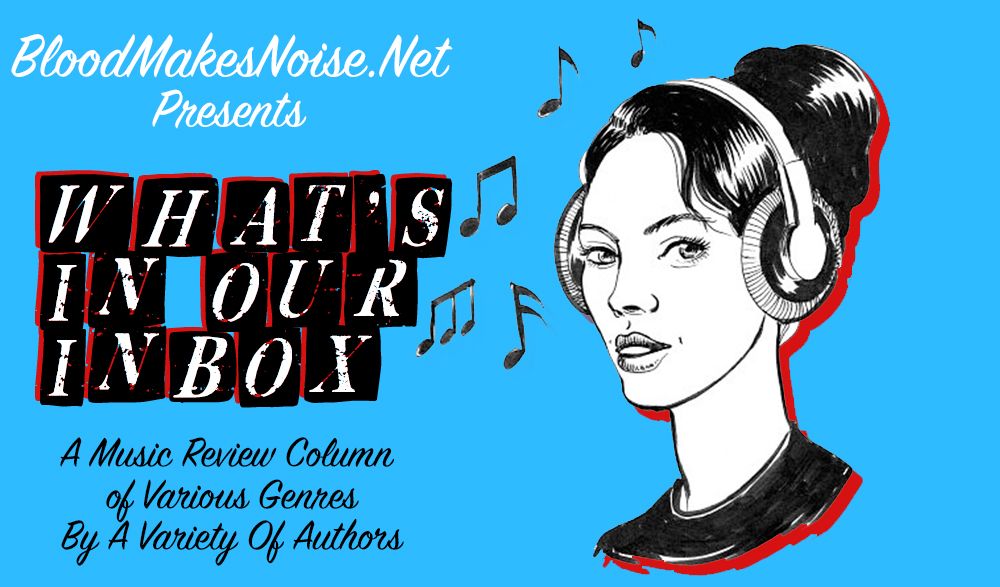 Our inbox is over flowing again so we are letting you good people know exactly what is new and available out there in the music world. Well it's a new year and the inbox is flowing strong once again. Big musical mix every January since it's usually when the bigger labels aren't doing much and the smaller labels shine through a little more, and that's a good thing. If you want to see your band on one of these lists, send us streaming music and as short bio. 
Band Name: Twelve A.M. Flowers
BMN Score: 8.5/10
What the band says they sound like: A bright reflection off a black window.
What we say they sound like:  I'm digging the vibe of this, it's a little bit 80's but also a lot a bit modern indie electro. The beginning of the song starts with a killer bass riff and bass tone, it definitely sucked me in immediately. The female vocal call and response parts are a nice touch too. The more 80's chorus sound for me isn't as interesting as the feel of the verses, the bass line really is great and is then kind of buried in the chorus part which is very Steve Winwood or something like that. Overall a great direction though, I love the sonic palette of this track. 
Song to add to your playlist: Dangerous Darling


Band Name:  Allen Epley
BMN Score:  9.1/10
What the band says they sound like:  Of the track, Epley says, "The EMT" was laying around my folders for a few months and was called "Spider Rico Two" because it had been written around the same time and had a similar vibe as "Spider Rico" which I had finished earlier. I remember having a hard time finding my footing on this one until I just stopped fighting it and went with my original intentions and just kind of allowed it to be what it was. It all fell together when Mike Burns put his lap steel line on the song and changed everything.
What we say they sound like:   The slide guitar is mentioned in the press release and honestly it really changes the complexion of the song. Where as without it I'm not sure I'd make the Pink Floyd connection but with it as part of the intro it really has a Dark Side Of The Moon feel. The xylophone faintly in the background is also a nice touch that adds a sonic dreaminess to this and overall it creates a track kind of similar to a band like Beach House. 
Song to add to your playlist: The EMT


Band Name:  The Veils
BMN Score:  6.8/10
What the band says they sound like:  "Time" the song "was written during the first lockdown in New Zealand a few years back when it felt as though we all simultaneously became aware of the presence and passing of time in a way we had possibly never experienced before. The words have a mantra-like quality which I think is the result of me walking back and forth in my flat and losing my mind a bit like that mad polar bear at the zoo," confides lead singer/songwriter Finn.
What we say they sound like:   Beautiful music, not a huge fan of the vocal and somewhat pretentious lyrics. Maybe it's the voice which is nice enough but for the lyrics which skew dark I'd love to hear a Leonard Cohen or Tom Waits voice singing this over an Americanized Bowie attempt. However, this is just my opinion as a music snob, it's a very nice song and the production is stellar.  
Song to add to your playlist: Time


Band Name:  Swiss Army Wife
BMN Score:  6.2 /10
What the band says they sound like:  The Portland, Oregon, band's particular take on emo–heavy on the math riffs, extremely gruff vocally, and fun as hell–might seem quaint in 2022/3, a time when most bands are finding ways to distance themselves as much as possible from the hallmarks of the genre. But the band's debut full-length, Medium Gnarly, is refreshing in its back to basics approach, charming in a way that recalls the scrappy early work of now-iconic groups like You Blew It! or Free Throw.
What we say they sound like:   Is it ok to say I don't really get this or know their influences? Kind of sounds like if you took Pavement and mashed them together with Thursday and Piebald or something like that. It's not quite as musical or tonally pleasant as what I would choose to listen to on my own and it doesn't quite have the energy of metal, hardcore or punk. It kind of sounds like suburban kids who wrote some jangly songs and asked their friend to scream over it. Guess I'd have to hear some more to know if I'm sold or not. 
Song to add to your playlist: New Best Friend


Band Name:  The Hip Priests
BMN Score:  5.8/10
What the band says they sound like:  Since their inception in 2006, The Hip Priests have released a mighty thirty 7" singles, four albums, two compilations and three EPs by various independent labels from all over Europe & the USA. Fiercely independent and tirelessly driven, the 'Priests have preached their high energy sermon of misanthropy, hate and contempt across numerous tours of the UK, Europe and USA and made countless rapturously received festival appearances.
What we say they sound like:   Meh. They have some cool elements of stuff like Motorhead but the rest is like Motley Crue meets Guns N Rose with a little punk thrown in. Aint really into this. Maybe of the thirty single 7"'s they've done in the past there is something noteworthy but this isn't it. Maybe this band can look into quality over quantity. Heard another track from them that was more MC5 ish, that's much more appealing to me. 
Song to add to your playlist: Shakin' Aint Fakin'


 
Band Name:  Andorra
BMN Score: 6.9/10
What the band says they sound like: Andorra's 2019 album Family Tree took itself very seriously. After successfully self-producing, mixing, and mastering their third full-length LP, the long-standing Philadelphia band found themselves exhausted and instantly misplacing energy on new projects. Members of Andorra went on to tour with Bright Eyes and Pigeons Playing Ping Pong, join local groups Box of Books and The Retinas, and jump-start classic rock cover bands. This gave Andorra a much needed pause.
What we say they sound like:   Wasn't thrilled with the single "Hidden Desires" but I enjoyed the 2nd track "Touch" a bit more. The band combines rock n roll in the vein of The Rolling Stones but with some Alt Rock and Brit Pop influences to do something that is somewhere between Brian Jonestown Massacre and The Dandy Warhols. The riffs are all catchy and they throw in some interesting production tricks on "Touch" that I enjoyed a lot. The main single was a little cheesy for my taste. 
Song to add to your playlist: Hidden Desires, Touch