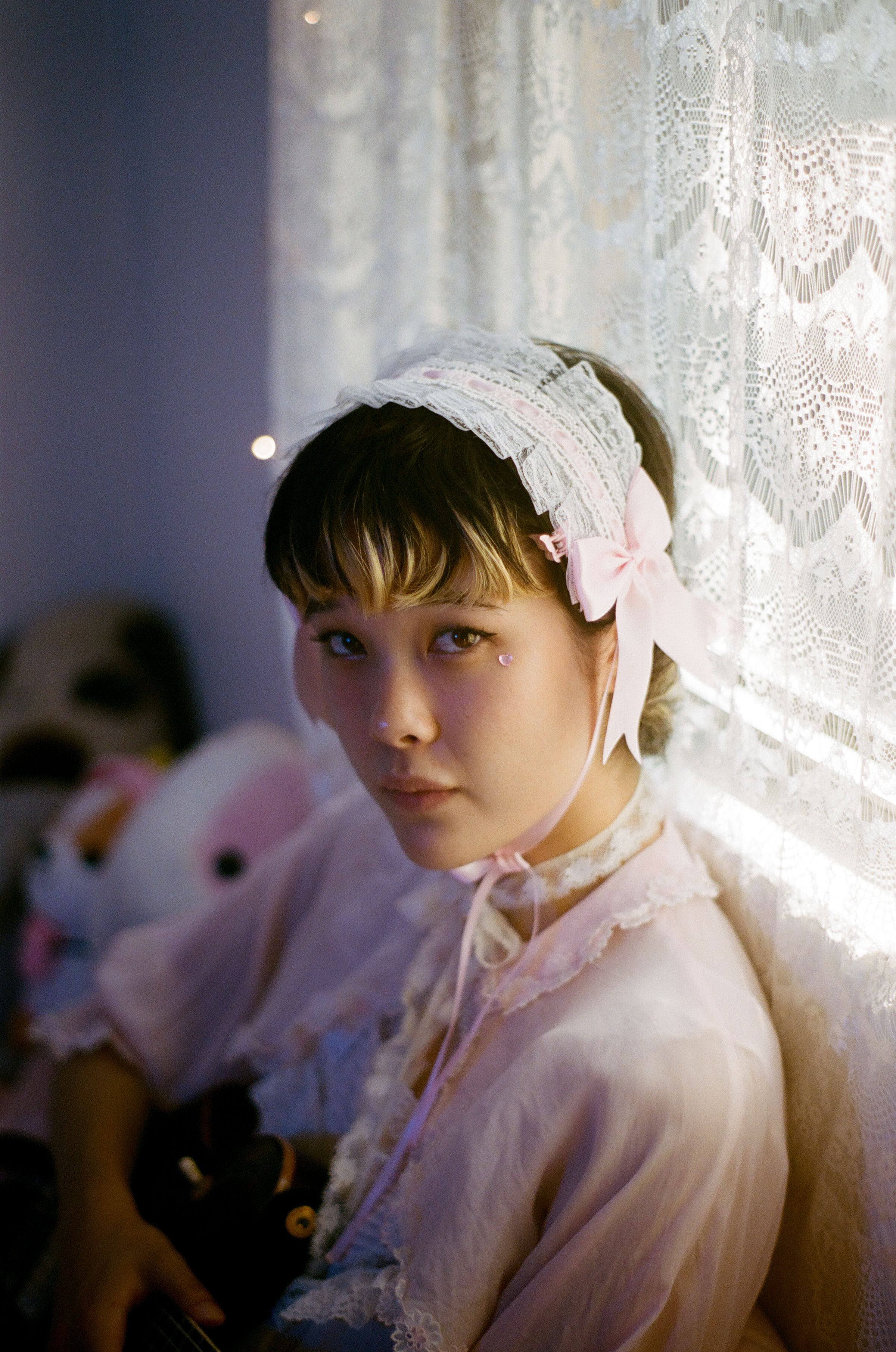 Ann Arbor native Mei Semones, now currently based in Brooklyn, NY intertwines jazz and soft indie-pop, which has given her a distinctive musical niche. From soft guitar plucks to emerging violin crescendos, Semones successfully captures a cheery, yet delicate sound when combined with her warm soothing vocals.  
Her 2022 EP,  "Tsukino '' and her latest release, "Shuju" display Semone's expressiveness and eccentricity, as well as her ability to smoothly transition from Japanese to English lyricism. She uses her soft vocals and intense instrumentals together to create a sound that is simplistic, yet profound in its impact. Several songs sound like what romantic bliss and bittersweetness feel like. "Yoake," track one of "Tsukino," begins with lighthearted acoustic melodies, which then swell into luxurious sounds of violins and vocal splendor. In contrast, the second to last track on the EP, "Muchuu," which translates to "infatuation," contains gentle guitar strums, playful melodies, and hints of jazz-like rhythms that make Semone's music light-hearted with a whimsical flare. Her harmonics are reminiscent of Mxmtoon.  However, the subtleties in her music make Semone's sound slightly more unconventional, but in the best way possible. The technicalities present in each track may be hard to catch at first listen, but after several plays, it is clear that Semones has an affinity for jazz and even incorporates a touch of folk in her sound.  
Semone's songs are entrances to somewhere otherworldly.  The delicateness of her tone in contrast to the intense song progressions are what make this artist's music so versatile. She truly takes a spin on indie-pop with her combination of bossa nova harmonies, jazz influences, and gentle string arrangements. If ever you find yourself in bed on a rainy day, this is the perfect type of music to get lost in.